.
Andy Murray's obsession with self-improvement has propelled him from promising Scottish kid to one of the best tennis players in the world. In Hugh MacDonald's long-form essay 'Murrayball: how to gatecrash the golden era', we learn about his commitment to 'marginal gains', which is the process by which an athlete makes small improvements in many different areas to close the gap on rivals. Via diet, fitness, psychology, coaching, we learn how Murray stops at nothing to extract the most from his awesome natural talent. Here is an extract from MacDonald's 90-minute short, available to buy in full here for your Kindle for 99p.
.p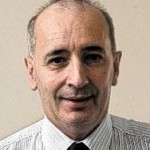 By Hugh MacDonald
2 July 2013
The DVD
The words were spoken without malice. "Maybe this is as good as he is. Maybe this is his level," said the English journalist as we rushed to file on yet another Murray disappointment in a major. Marin Cilic had just beaten Murray in straight sets in the fourth round of the US Open on a blisteringly hot New York afternoon in September 2009.
"It's the worst disappointment of my career," said Murray. The depression he feels after a defeat in a major kicks in immediately. The impact of Cilic's facile victory was also felt by those who had watched the Scot come up short in Grand Slams and were predicting that 2009 might just be his year at Flushing Meadows. Instead, it was the year of Juan Martin del Potro, the Argentine who is a year younger than the Scot, who beat Roger Federer in the final.
The retreat from New York was routinely painful, not helped by an injured left wrist. But if seasoned observers were asking questions about Murray – most specifically about his ability to win at the very highest level – what was the interior monologue in the tennis player's mind?
What if the surge to fitness meant that Murray could compete with the best but not win the Grand Slams? What if there was something in his mind or in his game that condemned him to being at best a silver medallist when the big prizes were handed out? What if, despite all the work and all the psychological struggle, this was as good as it gets?
Murray was by then a top four player, having risen briefly to No2, and was a serial winner of Masters tournaments, but what if that benighted laurel of The Best Player Never to Win a Major was to be his?
The personal pain of Murray can only be imagined, but there are objects that point to his progression in dealing with defeat. These include a pizza box and a DVD.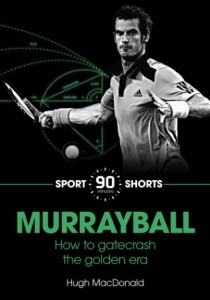 "I love winning," Murray told me, eyes blazing, in 2007. It was the routine expression of the motivation of a sportsman. It is what makes them run after a yellow ball in a glorified gym hall when they are multimillionaires, have no need of prize money and less for the demands of tiresome fame. Yet something in their psyche compels these sometimes highly intelligent human beings to believe that where and how a little ball bounces is the most important facet of their lives at that moment.
"What you have to remember about Andy," says someone who has known Murray since he was a child, "is that he doesn't care how people view him on court. He doesn't care if people are outraged or scandalised by his outbursts. He is trying to win a match. He doesn't care about anything else. He isn't trying to be rude, he isn't trying to be macho, he's trying to solve the problem of how to win and sometimes he gets frustrated. The criticism of that behaviour just does not impact on him."
But Murray is dented by defeat. The flip side to the extraordinary joy of victory is a deadening depression. One of the motifs of Murray's career, perhaps the defining one, is that he comes back. He takes a defeat and finally, and painfully, turns it into a marginal gain.
It is a curious alchemy and it is one that is helped by time, a DVD and a pizza.
The DVD comes into play in July 2008. Murray has just been thrashed in three sets by Rafael Nadal at Wimbledon. The Scot is inconsolable. His misery will not be lifted by any references to his tiredness after a sensational comeback from being two sets down to the wondrously talented Richard Gasquet in the previous round. He is driven back to his then home in Wandsworth. He takes to his bed. Time passes. The hours become days. Then Murray emerges to ask of his mother: "Where is the DVD?"
The record of the defeat by Nadal is produced. Murray watches it closely and continuously. He wants to know precisely how and why he lost. He finds enough in the film evidence to propel him forward, to decide that his serve must be more stable, more powerful, that his conditioning has to improve, that there must be a focus on every point if the greats are to be beaten. The rehabilitation has begun.
The next severe setback was in Melbourne in January 2011. His friend and contemporary Novak Djokovic beat him in three dispiriting sets in the final of the Australian Open. "I want to get away from the court," Murray said afterwards. His return to it was, frankly, awful. He was beaten by Marcos Baghdatis in Rotterdam, Donald Young at Indian Wells, Alex Bogomolov Jr in Miami and Thomaz Belluci in Madrid. He later spoke of how low he had been after Melbourne and the results could not have lifted his spirits.
But he persevered. It is what he does. He battled through injury to face Rafael Nadal in the semi-final of the French Open. Murray was beaten in straight sets by the Spaniard, who was destined to win his sixth title at Roland Garros, but the gloom was lifted. He had overcome the crushing disappointment, he fought on through injury and it was no disgrace to fall to the greatest clay-court player of all time.
It was noticeable in the post-match press conference that this was a defeat that Murray could rationalise, one which could even encourage the Scot to believe that Grand Slam glory was within his grasp. He had to wait more than a year for the US Open final to fulfil that ambition, but in between came the Wimbledon final and a pizza.
Murray's marginal gain can be measured in his rueful observation that at least he had won his first set in a Grand Slam final when defeated by Roger Federer in four sets at Wimbledon 2012, but the aftermath was brighter, by the normally gloomy standards that accompany Murray setbacks. His coach, Ivan Lendl, was positive in defeat, stating that Murray would never play under such pressure again.
Murray was photographed with an understandably downbeat expression as he waited with his partner, Kim Sears, for a lift back to Surrey. He was obviously disappointed but not crushed. He ordered in a pizza. It was a rare break from his strict diet and it appears he has not had a slice since. The comfort food may have provided some consolation and he soon had Olympic gold and silver medals and a US Open title for afters.
The small steps, sometimes taken painfully and with deliberation, produced a Grand Slam victory. The DVD of the final lies in Surrey, the evidence of Murray's finest moments. The Scot celebrated in New York with sushi. The days of pain and pizza had been forgotten.
.
Hugh MacDonald, a veteran sports writer with The Herald, is the author of Murrayball: How to gatecrash the golden era, available at a special-offer price of 99p on the digital-only sports imprint 90 Minutes from www.backpagepress.co.uk, exclusively through the Kindle store for Kindle devices or for the Kindle app. 
.
EXCLUSIVE: Djokovic, Nadal, Federer – as close to perfection as tennis has ever been
REVEALED: The best paid teams in global sport
From £200m Messi to £20m Lukaku: Europe's 60 most valuable players this summer