By Sportingintelligence
27 May 2013
Watford and Crystal Palace will face each other at Wembley today in the Championship play-off final, the single most lucrative fixture in global sport.
The graphic below explains how the £120m prize adds up.
A feature on this site from 2010 (linked) gives further examples of how much other one-off occasions are worth.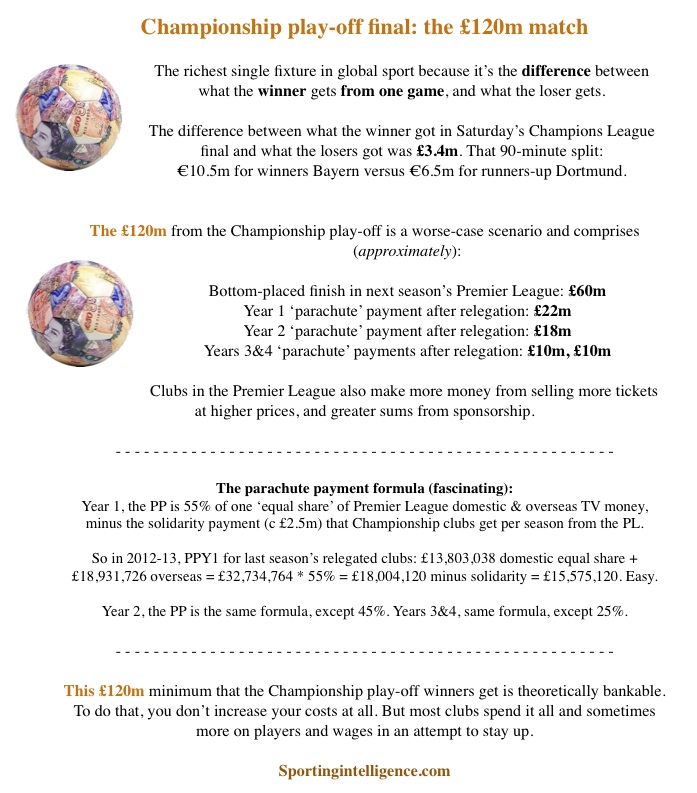 Follow SPORTINGINTELLIGENCE on Twitter