*
English football has been a soap opera for years, an unending pantomime of drama, chaos, money, more money, haves and never-will-haves, millionaires, billionaires, plutocrats and conmen. The demise of Leeds was shocking, the demise of Portsmouth shameful. But one story now well into its third year that continues to be simply extraordinary is that of Blackburn Rovers since being sold in 2010. A court case this week has been the latest farcical episode among many. But when, asks Ian Herbert, are the football authorities actually going to do anything about it – or even realise they should?
.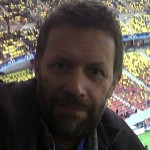 By Ian Herbert
30 April 2013
The more ridiculous that the farce at Blackburn Rovers becomes, the more one wonders how English football's governing bodies – the FA, the Football League and the Premier League – are able to keep passing the buck with no semblance of responsibility.
Do they not give a jot about the fans in all of this? (Hold that thought).
This is more pertinent than ever because of this week's astonishing High Court proceedings which resulted in a judge kicking out Blackburn's attempts to avoid paying Henning Berg the £2.25m they owed him.
It was Rovers' lawyer's job to make the best of the madcap evidence they presented him with and even Judge Mark Pelling praised Neil Berragan QC for his ingenuity in articulating that case "with skill and as well as it can be advanced."
But the courtroom strategy of presenting Rovers managing director Derek Shaw – a rather grey businessman best known for his success in the shelving industry, as a maverick individual who 'went rogue' at Ewood Park, dispensing lucrative contracts and leaving the club's Indian owners powerless to intervene – was, shall we say, ambitious.
It made for a couple of good days' material, where there have been some moments of comedy gold to help this case along, like Judge Pelling's image of Shaw with "a placard on his head", saying "I'm in charge."
We've also learned about the struggle of Mr Berragan to elicit a single shred of information from Blackburn's owners, the Rao family, to help make the court case less zany. Not a single witness statement.
"Modern communications enables almost instant communications to take place between individuals anywhere in the world using video link, Skype, FaceTime, phones, email and fax," the judge observed, drily, and you really could not quarrel with that.
So, without any help from India, we were left with the picture of Shaw and his old pal Paul Agnew, the erstwhile Rovers press officer who recruited Ewood's new MD Shaw from their former stomping ground of Preston North End, meeting Berg at a Blackburn hotel for what the two Englishmen told the court was a "meet and greet."
It was actually the meeting at which Berg and his agent Rune Hauge negotiated the contract which, when Berg was sacked, would entitle him to £2.25m for 57 days work comprising ten games and six Championship points.
Agnew (far right, with Shaw) tried to provide helpful testimony when the Indians decided they wanted to argue in court that this contract was invalid. But his statement "added nothing whatsoever" the court heard. Agnew didn't actually sign it either, the court heard. Oh, and he submitted it after the court deadline. Not terribly useful for Mr Berragan.
Shaw tried to be as helpful, testifying in a statement that "I would have made it clear that the owners' approval was necessary [to make that Berg contract binding]".
But Shaw did not say  when  he would have "made it clear" or "even if he recalls saying what he maintains he would have said," as the judge put it.
This and more reveals a club stripped of the most basic managerial infrastructure; lacking, it seems, the legal and HR facility to prevent that Berg contract being issued in the first place – and to prevent Mr Berragan being lumbered with such a shambolic case.
Is there a Rovers HR department? If the Indians' case is to be believed, 'global adviser' Shebby Singh (Judge Pelling declined to use that title for Singh, on Friday) summoned  Shaw to a disciplinary hearing at the Ewood Park boardroom at 11am on 15 April without compiling a shred of evidence for such a confrontation. A disciplinary hearing organised "on the back of a fag packet" is how Berg's barrister, Paul Gilroy QC, described this. A lack of managerial professionalism "so basic as to be beyond belief."
Quite how Shaw feels about being characterised as a renegade who is out of control and running amok at Rovers is easy to imagine. The judge was actually concerned that Shaw might be making himself personally liable for some or all of the £2.5m owing to Berg, when the Lancastrian toed the line and said he did not have the authority to give the Norwegian that contract.
Shaw had been offered legal advice, the judge was assured, which didn't entirely answer his concern. These are owners who do not take prisoners.
We now know all about Berg declining to attend a meeting which the club who had just sacked him asked him to attend, so that they could explain how they were struggling for the wherewithal to pay him his compensation. When Berg wouldn't meet them he was told all his electronic devices would be seized, for an investigation into whether he had breached a confidentiality agreement after his sacking.
All of which needs to be related because it reveals the level of degeneration which needs to be brought to a halt.
I've argue elsewhere that it is not wilful incompetence on the part of the Blackburn owners – just incompetence.
But it was hard to disagree with the League Managers Association chief executive Richard Bevan yesterday when he said that it is now incumbent on the Football League to examine the details of the high court's findings in the case.
Bevan believes that there is a commitment enshrined in the League's constitution to ensure the proper and professional running of its clubs. That commitment is difficult to find.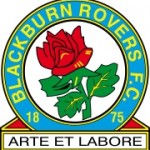 The League's regulations state that clubs must include in every contract an undertaking on the part of the employee not to bring the club of the league into disrepute. Yet nowhere does there seem to an undertaking for a club to meet that same test.
Clubs must ensure that any new officials comply with the obligations of the "Owners' and directors" test. But once those officials and owners are cleared to take over, that's the end of the story. They're free to institute whatever kind of chaos they like.
The Football League did not want to talk to me on the record at the end of the court case which has dragged football through the mud. But the private view of some League officials is that the £2.25m hit Blackburn are taking for the woeful handling of this case is their punishment.
Football League insiders will also tell you privately that it's not part of the League's remit to stop clubs being run badly and if they do seek to take action then they, the League, run the risk of being dragged through the courts.
That's the Football League fearing the prospect of courtroom action from a club which has just revealed derisory levels of competence in that environment.
What a dismal response. And what a contrast to the kind of proactive regime witnessed, for example, in the Bundesliga, which doesn't seem so unfashionable any more and where, for example, it has long been the case that clubs must submit financial projections before each season to league accountants before they receive a licence to compete; and in an environment where close-up fan scrutiny comes as standard because fan co-ownership itself is standard as part of the ownership model.
Can we look anywhere else for the bodies governing the game to intervene?
It is now a matter of public record that the FA have an ongoing investigation into happenings at Rovers dating back more than two years.
The FA's head of integrity David Newton is "looking at situations surrounding the takeover of Rovers in 2010 as well as control of the club since then and the involvement of agents and advisers."
The exact nature of the FA's investigations has not been declared, not in public, at least, although one might assume at the very least they involve some of the subjects this website has documented in detail since 2010. (Work backwards through this archive of related material and you'll see what I mean).
So what do the FA say?
They have recently directed me to the Football League on the issue.
What do the League say? They don't want to end up in court.
And the Premier League, under whose watch the club was first sold by the Jack Walker Trust to Venky's amid the assorted dealings of various 'finders' and agents and agencies? The Premier League are long gone from this bombsite.
That is neither to damn or exonerate the organisation. In the past, notably as Portsmouth crashed and burned via shameful exploitation, it learned some valuable if painful lessons about the level of vetting required for an owner.
One lesson: a smudged photocopy of a passport (Ali Al Faraj) perhaps didn't tell you quite everything you needed to know about a man's suitability to own and run a club.
But learning is an ongoing process and there absolutely have to be lessons from the Blackburn debacle.
Surely all the governing bodies – for the fans' sake – need to be more careful in checking not just that the owners are fit and proper, but that their advisors and consultants fit a similar brief. If any league can make a would-be owner prove their own credentials, surely it's not such a great step to ask them to confirm who is advising them, professionally, or even running their club for them, in absentia?
The real tragedy of this situation is that Venky's do not seem to be broke.
There are some fans, including the Rovers Trust, who are ready to take over if the club if it sinks into administration, and in a sense that collapse would be a happy event. The tragedy is that it won't happen.
Rovers will just remain stuck in this state of farce and embarrassment, going round and round in circles while everyone passes the buck.
. 
Ian Herbert, who was shortlisted as Sports Journalist of the Year in the prestigious Press Awards, and highly commended in the SJA Sports News Reporter of 2012 category,  is The Independent's Northern Football Correspondent (see archive of his work here). Follow Herbie on Twitter here.
.
Follow SPORTINGINTELLIGENCE on Twitter
Sportingintelligence home page