*
Pep Guardiola was a serial winner as the coach of Barcelona, making him the most sought-after manager in global football when he took he took a sabbatical from his career at the end of the 2011-12 season. Chelsea were desperate to lure him to Stamford Bridge. Both Manchester clubs and others were reported to be interested. He had the pick of any club and he opted for Bayern Munich. In his first piece for Sportingintelligence, Tim Rich explores the phenomenon of dynasty, and cautions that Guardiola's greatness cannot be confirmed until he's achieved at more than one club.
.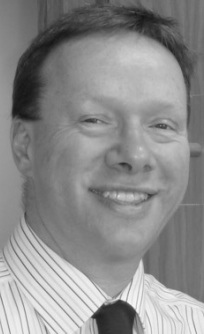 By Tim Rich
29 January 2013
One thing is certain; Pep Guardiola will not enjoy a better inheritance. On Sunday, Bayern Munich won at Stuttgart to extend their lead at the top of the Bundesliga to 11 points – precisely the same view as Barcelona have from the summit of La Liga.
This was the same Barcelona side that was supposed to have floundered without their mentor. When Guardiola departed, citing mental exhaustion, Four-Four-Two magazine ran a lengthy and exhaustively researched piece asking, "whether it is all over for the Dream Team?"
It was a reasonable question. Barcelona had lost not just their manager but the league to Real Madrid. For the first time since 2008 they were not champions and the choice of Tito Vilanova appeared as wilfully perverse as that of Bob Paisley to succeed Bill Shankly at Liverpool.
Given that in the summer of 1974, managers of the calibre of Bobby Robson, Dave Mackay, Dave Sexton and Malcolm Allison might have been available, appointing someone whose only football qualification was as a physiotherapist and masseur seemed a risk but nobody knew Liverpool better.
Although he loved America, Shankly did not, like Guardiola, go off to New York for a sabbatical but hung around the Liverpool training ground at Melwood until he was asked to leave. In September 1974, Brian Clough was sacked by Leeds and there was an opportunity to manage the league champions in the European Cup.
His appointment might not have been described, as Guardiola's was by Bayern, as "the greatest coup in the history of our football" but it would have been interesting to see if Shankly could have managed anywhere other than Liverpool – his record until coming to Anfield in 1959 was not impressive. It never even occurred to him to apply.
Shankly built the modern Liverpool. Guardiola did not build the modern Barcelona. The team he inherited in 2008, which was knocked out of the European Cup at the semi-final stage by Manchester United, contained Valdes, Puyol, Xavi, Iniesta, Yaya Toure and Lionel Messi. There were also roles for bit-part players like Samuel Eto'o and Thierry Henry.
This was not a club that required major surgery; it had broken a toenail. And yet to read the reports of the match, won by a thunderous shot from Paul Scholes, the whole citadel of Catalan football was about to crumble.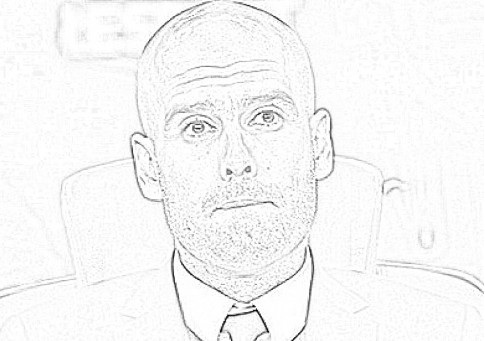 Guardiola was no Shankly but he was a Paisley, who had been immersed in the club he took over from his playing days, though he was a far better footballer and his suits were from Hugo Boss rather than demob issue.
They both had unquestioning faith in young players and they refined and adapted their clubs' style of play until each was the dominant force in European football. Paisley bought his young players in, paying Chester £300,00o for the teenage Ian Rush. Guardiola had a ready supply from the La Masia academy.
He promoted Sergio Busquets and Pedro Rodriguez but it was like Gerard Houllier claiming he "discovered" Steven Gerrard. They would have taken an awful lot of missing.
Managers are, however, judged by whom they buy which is where Guardiola may be found wanting, despite reports Bayern Munich may have as much as €200m to buy Radamel Falcao and Luis Suarez.
Guardiola spent €71m on the following: Dmytro Chygryinskiy, Alexander Hleb, Keirrison and Martin Caceres, deals which had David Moyes done them at Everton would have seen the bailiffs move into Goodison Park.
The decision to swap Eto'o for Zlatan Ibrahimovic was widely applauded since the Cameroonian supposedly represented all that was rotten in the last days of Frank Rijkaard. Ibrahimovic, as he usually does, failed to deliver when it absolutely mattered. Eto'o joined Jose Mourinho at Inter Milan, where he won the Treble.
Guardiola's record is exceptional but whether he is an exceptional manager will only be discovered in the Bundesliga and beyond. Despite Mourinho's jibe that Guardiola is only going to Germany to avoid managing against him, Bayern Munich appears the most logical option. It is a better bet than Galatasaray, the club Rijkaard joined after leaving the Nou Camp. He has just been sacked as manager of Saudi Arabia.
Like Barcelona in 2008, Bayern Munich have an outstanding core to their side and since they have reached two European Cup finals in the last three years, it should take much less than €200m to achieve their goals.
The same cabal of Franz Beckenbauer, Uli Hoeness and Karl-Heinz Rummenigge has run them for years. They did not, as most would have done, sacked Jupp Heynckes after Bayern blew the Treble in a matter of weeks. Only Manchester United would have offered Guardiola as much time.
Great teams often manage themselves. Clive Lloyd counts as perhaps the greatest cricket captain of all, judged purely on Test match results. Between 1976 and 1985, when he stepped down, the West Indies lost one series, and that against New Zealand.
And yet with the players he had at his disposal most captains would have done the same. His great skill was to keep a team from disparate islands together rather than anything he did on the pitch. Lloyd's record as captain of Lancashire was unremarkable and when he retired West Indies kept winning until their supply of great fast bowlers was exhausted.
So did Liverpool after Shankly and so did Barcelona after Rijkaard and Guardiola. There is a Chinese saying that when the best leader's work is done, his people turn round and say: 'We did it ourselves'. It is true of sport. How do you manage the Barcelona of Messi, Xavi and Iniesta?  They do it themselves.
.
More on Barcelona / More on Bayern
Follow SPORTINGINTELLIGENCE on Twitter
Sportingintelligence home page
Tags:
Barcelona
,
Bayern Munich
,
Bill Shankly
,
Bob Paisley
,
Bobby Robson
,
Brian Clough
,
Dave Mackay
,
Dave Sexton
,
La Liga
,
Liverpool
,
Malcolm Allison
,
Pep Guardiola
,
Real Madrid
,
Tito Vilanova