By Sportingintelligence
3 July 2012
It was 76 years ago today that Fred Perry was the last British man to date to win the Wimbledon men's singles title.
He triumphed 6-1, 6-1, 6-0 over Germany's injured Gottfried von Cramm. The match was played on 3 July 1936, a Friday.
This is the report that appeared on page 14 of The Times the following day.
(Article continues below)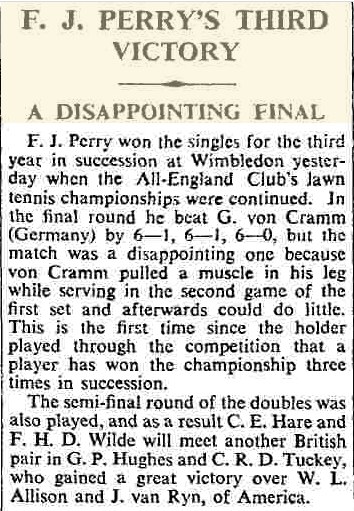 .
And the context of that report, and the significance of Wimbledon to society at large, is seen by its placement on the page (below).
How times, and The Times – and all newspapers / media / and the importance of sport within media – have changed.
NB: The national newspaper library at Colindale (link here) has a quite bewildering amount of old newspapers and magazines which are openly accessible to anyone who wants to go and view them. And The Times has an archive of its own content available online, via a paywall.
.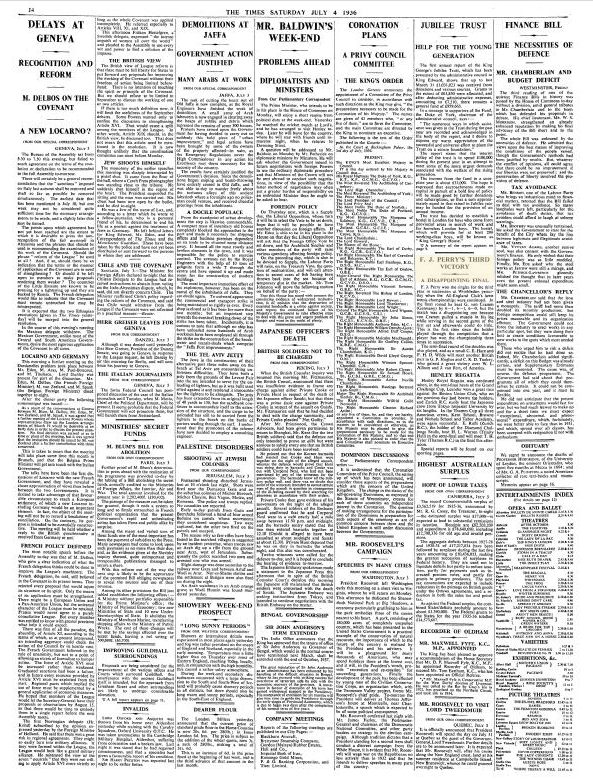 .
EXCLUSIVE: Djokovic, Nadal, Federer – as close to perfection as tennis has ever been
Follow SPORTINGINTELLIGENCE on Twitter