By Nick Harris
SJA Internet Sports Writer of the Year
2 July 2012
BRITAIN cares so much about the GB Olympic football team that after London 2012 it will be disbanded and will never play again.
There has been no GB involvement in Olympic football since Britain failed to qualify for the 1972 Games in Munich.
There's been no involvement at a Games themselves since 1960, when GB's amateurs finished third in a group of four, above only China.
Other nations take it more seriously: Argentina, Cameroon, Nigeria, Spain, to name just the last four different winners in the men's event. Eastern Europe cared a lot too in the era before that, when the Czechs, the Soviet Union, Poland and East Germany were all among the medals.
The 2012 British teams are only competing because London is staging the Games.
Britain doesn't care about Britain being at the Olympic football competition, typically, and there's no reason why it should. It won't again.
The British football media doesn't care about Olympic football, and there's no reason it should.
Number of chief football correspondents covering the football at Beijing 2008? None. In Athens? Nope. Sydney? Of course not.
Britain's participation at 2012 is a one-off. It won't help England develop players, or Scotland or Wales or Northern Ireland. That's what those nations' under-21 and youth teams do.
The Scots, Welsh and Northern Irish never wanted to be part of it anyway. They still don't. Most of them aren't this summer. They never will be again.
The Great Britain football team at 2012 – an 18-man line-up of 13 Englishmen and five Welsh players, announced on Monday – is, effectively, an exhibition side. For entertainment. For one summer only.
And someone forgot to tell Stuart Pearce.
Bless him, but his squad looks very much like he's using it as a runout for his England under-21s, with five Welshman added to his young lions because of that fixture at the Millennium Stadium against Uruguay on 1 August.
Of course Pearce insists that nationality in his GB role means nothing to him; that he wants a competitive team; that he if GB are in it, then they may as well try to win it.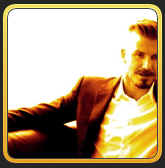 All fine, but David Beckham's exclusion looks even odder now the 18 names who are going to be in the squad are known.
There are a large number of non-footballing reasons that Beckham should have been in that 18-man squad, from playing a large role London getting the Games in the first place, to his unique ambassadorial achievements in the game, to being a globally iconic Londoner. I cannot think of a more passionate patriot footballer of his or any younger generation.
There are a number of footballing reasons he could be in the squad, from being the veteran of major events to his dead ball ability (still) to his stardust motivational ability over young colleagues to the fact that he would shift a lot more tickets. That becomes a football reason when the crowd is bigger and more vocal and therefore inspirational.
Yes, Beckham's 37. Ryan Giggs is 38.
Yes, Beckham plays in the MLS, as do Thierry Henry and Landon Donovan and numerous others who've been coveted by top-10 Premier League clubs this year.
Yes, there are young players with fresher legs and more potential as impact players as members of a GB squad. Alex Oxlade-Chamberlain for example. Or Danny Welbeck. (Although not, let's face it, Jordan Henderson).
If we're really that serious about having a competitive Team GB, who decided without consulting the players that AOC and Welbeck and whoever shouldn't go to both Euro 2012 and the Games? The FA? The English FA? Were the players asked what they thought?
The point is that Team GB was always going to be a muddle and a compromise and something less than Britain's most truly competitive team. And it is now still less than that.
Nations are allowed three overage players because – if everyone from the IOC and Fifa were honest about it – it helps to ensure there will be Olympic football teams with people that spectators might have heard of.
What grates most about Beckham's omission is this po-faced blethering that omitting him somehow made the football tournament competitively valid – when it isn't in the first place and never will be.
Britain only gives a flying toss about this Olympics football event because Britain happens to be staging it.
It's natural of course to be interested only in those things at which we are successful. So Britain 'likes' a minority sport such as rowing because Britain is good at it. Britain has become more interested in cycling as medals have become more frequent. Britain likes sailing every four years too.
And Britain will be a nation of triathlon enthusiasts by mid-August when there are three British triathlon medals on the London 2012 board.
'Why is triathlon not more accessible to the masses?' we'll be asking, just as ludicrously as when a nation lost its marbles for a week in 2002 thanks to Rhona Martin and Co, and asked: 'Why the dearth of curling rinks in England? How can we remedy this outrage?'
What a joke.
The Olympic Games are a brilliant hot-potch of events that deserve to be there and have a global consensus thinking they're important (that's track and field, and swimming) and a load of other things that are there for historic or politically expedient sporting reasons. Hello taekwondo.
People get picked or not for all kinds of reasons. (See selection 'controversies' aplenty in recent weeks).
Beckham should have been picked for the reasons above. He should have been picked because he would have contributed in numerous ways to a more exciting Games, through being in that 18-man squad, instead of Micah Richards or Craig Bellamy.
Ryan Giggs, like Beckham, deserves to be there for all manner of footballing and non-footballing reasons.
There is an entirely different dynamic around the Olympic football tournament – and specifically for Britain at the 2012 event – that demands a different approach, one that is forced in any case by strange quota rules and the availability or not of senior England players.
Doing well in the tournament will – to some extent, small or perhaps massive – depend on a wider swell of public support. Beckham, like him or loathe him, is a national hero. Even those who detest him can appreciate that if they've ever attended an event in his company, or been to a match in which he features.
An Olympic team without him will have an much different – and in my view flatter – dynamic than one with him, not just because he would sell more tickets, which would lead to fuller or even full grounds, and something approaching 'excited' and energising support, but to a similarly energised dressing room.
This isn't a World Cup. This isn't a Euros. This isn't normal and normal rules don't apply and normal rules of how to win don't apply.
This isn't an argument in favour of celebrity but of influence, which is an entirely different thing.
What you won't be hearing around breakfast tables during the Games now: "Blimey, I must get along to Wembley today to see GB versus the UAE. Craig Dawson might play, or Neil Taylor. Or if we're really lucky we might get a glimpse of Marvin Sordell. He'll be a real menace in the Championship next season."
.
Follow SPORTINGINTELLIGENCE on Twitter