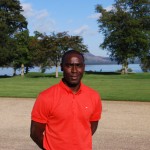 By Andy Cole
25 March 2010
The latest rich list of footballers' pay by France Football magazine was released yesterday and Lionel Messi has jumped to the top, making £29.6m in 2009 from salary, endorsements and sponsorships to put him above even David Beckham and Cristiano Ronaldo. I have no idea how realistic these numbers are. But even if they're bang on, then Messi, frankly, is worth every penny.
In the perennial debates about the greatest player of all time, I take the view that I cannot judge Pele or George Best, because I never saw them play in the flesh. I don't doubt their genius but I grew up watching another, Diego Maradona. And now we're seeing a contender to rival Maradona develop in front of our eyes.
I know, I know. I'll have to join the queue to heap praise on Messi, who's still just 22. But even serial winners of major trophies are looking at this kid with awe.
I was fortunate enough to have a decent career. I was an OK striker who scored his share of goals. Essentially I had two assets; movement and pace. Gaining half a yard in the box can be worth a lot, and defenders always hate facing pace.
But I'm sure I'm not the only player with some titles and cup wins who can do nothing but look up – way, way up – at the sheer, utter brilliance of Messi.
I took my boy, Devante, who's on Manchester City's books, to watch Manchester United versus Liverpool at the weekend. He came away saying: "Dad, wasn't it great to see such class as Rooney and Torres? Against each other". He can spend hours talking football, looking and learning. I feel the same awe about Messi.
I watched his demolition of Zaragoza in Barcelona's 4-2 win in La Liga at the weekend, and if you haven't seen it, look at the highlights on YouTube. Before the game, Messi had scored eight goals in four games, including a hat-trick in his previous league game against Valencia, and two goals against Stuttgart in the Champions League. Then on Sunday he scored another hat-trick at Zaragoza to become the first player in Barca's history to score consecutive trebles in the league. That took his tally to 11 goals in five games.
His first goal was a header, at the end of a move he started. The second was a wonder. He started by literally wrestling the opposition No 8, Ander, for the ball – that little devil fighter is part of what makes Messi great – then dashed on goal, leaving twisted blood in his wake before finishing sweetly with his left. The third came from a ball from Andres Iniesta. Messi caressed it with one touch before curling it inside the post from the edge of the area.
Most players fit some conventional description, but Messi isn't just a striker or a midfielder; he's everywhere and everything. It's like the ball is Velcro-ed to his foot at times, his close control is that good. He's got that low centre of gravity, he'll scrap for the ball then take people on. He creates. He confuses.
If you're in an opposition team, it's hard to know who should try to handle him. Do you give that responsibility to the midfielders, and try to stop him getting involved deep? That doesn't seem to work because he's so persistent in that area to start moves. And then when he's started something, he's off to join the flood forward and see if he can get some of the action in finishing it. Have a look at the first goal from Sunday night.
Regular readers will know I'm a fan of Ronaldo, and an even bigger fan of the man who's assumed his mantle with quite astonishing success, Wayne Rooney. But Messi is on a higher plain than even that pair. A second World Player of the Year title is surely his for the taking.
The World Cup will have some bearing on that, but in this form there is no reason Messi can't carry Argentina way beyond where they could expect without him. If we're being brutally honest, England's hopes in South Africa probably rest with Rooney being as fit and in form for every England game as he has been for almost every match of United's season so far. And I don't necessarily think that reliance on one player to take you to another level is unusual, or even bad. It just happens. Logically, then, Messi too can galvanise and transform Argentina.
As for a more imminent assignment for Messi, he will face Arsenal next week in the Champions League in a match of two Total Football sides. What a prospect.
.
Gunning for Barca's prince, and other European matters
How do Arsenal stop Messi? They don't if he's on form. You can't nullify a player like that. You look as a team to try to close him down but if you focus all your resources on one man then evidently you'll leave gaps elsewhere and make yourself vulnerable. For the neutral fan it's a fantastic tie, and Arsenal will certainly need to get a result at home if they're to have any chance of progress. That's my view at least.
Manchester United against Bayern Munich is another clash of Titans coming up. I played against Bayern four or five times with United and we only beat them once on all those occasions. It was in the European Cup final in 1999, which is certainly the one you'd choose. United won't be taking anything for granted when you've got tricky players like Ribery and Robben in such good form at Bayern. Elsewhere, Bordeaux look a good prospect to me in the all-French tie against Lyon, although I have been flagging up Laurent Blanc's team as a threat for some months now, including in my columns.
.
.
The fee for Andy Cole's column is donated to Alder Hey hospital and sickle cell anaemia research. He works on charitable projects with the sport and media team at law firm Thomas Eggar
.
A version of this column has also appeared in The Independent.
Read more Andy Cole columns here