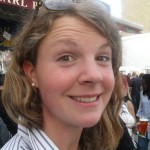 *
ALEXANDRA WILLIS is a multimedia tennis journalist who flits between the All England Club, SportingIntelligence, the TennisSpace and a few other outlets, while tweeting copiously and trying to improve her backhand in her spare time. If you happen to bump into her court-side, she'll probably tell you that she went to Oxford (and not just shopping).
.
.
By Alexandra Willis

4 February 2011
It was an interesting weekend to be among Spanish media: the press, the fans, the players are reeling indignantly at a series of satirical videos released by the French TV station Canal+, which poke fun at the association, inextricable in some people's eyes, between Spanish athletes and doping. 
The videos, in a Spitting Image style, show Rafael Nadal fuelling his car from his bodily fluids and getting pulled over for speeding, and then, in a later edition, Nadal and other athletes writing messages of support for the banned cyclist Alberto Contador.
A news report including footage is here:

There has been uproar, fury, and whisperings, since confirmed, of a legal challenge from the Spanish Tennis Federation (RFET), on the grounds that Canal+ used the Spanish Federation's logo without permission, but at the same time making a stand against the French for 'crossing a line.'
The output from this weekend's Davis Cup tie in Oviedo, northern Spain, during which the Spanish Federation President Jose Luis Escanuela and Spanish Olympic Committee President Alejandro Blanco, re-affirmed their conviction to work together to redress the wrongs of Canal +, has been painstaking in its attempts to portray the Spanish stars as whiter than white.
And rightly so. Spain, the defending champions, did not put a foot wrong during their 5-0 sweep of Kazakhstan. You would have thought they'd won the whole trophy though, not just a first round rubber against brave, but inferior, opposition.
But one wonders if their reaction to not just these videos, but to any suggestion of foul play, serves to undermine, rather than support, their defence.
Should Nadal, for instance, really have tweeted his support for Contador, convicted by the Court of Arbitration for Sport for drug abuse, albeit likely from contaminated supplements, and banned for two years, saying he believed he was innocent? Not that Nadal is not entitled to let Contador know his feelings, but would it not be better kept to private correspondence rather than to his 1,566,848 followers? For, in defending someone convicted, Nadal is in danger of looking ever so slightly blind to the truth.
Because there is precedent. Operacion Puerto and the work of the infamous Dr Fuentes is an ongoing investigation into blood doping that saw several Spanish cyclists investigated in 2006, even if 15 were later acquitted and only three convicted.
Ever since, Spain has been so sensitive to doping allegations almost to the point of protesting too much. At least that's the way it appears to the outside world.
"I think that Spain should have a found the way to disclose all the Operation Puerto. Right now it wouldn't be this perception, this feeling," Francesco Ricci Bitti, president of the International Tennis Federation, told the German Press Agency DPA last week.
"It was not a mistake, (but) this was not good for sport in Spain, the fact that they weren't able to disclose all the aspects of the Operation Puerto," said Ricci Bitti, who is also member of the IOC and of the executive committee of the World Anti-Doping Agency (WADA).
There is merit, of course, in their defence. Last November, the French newspaper Le Monde was forced to pay 15,000 Euros in damages for trying and failing to allege that Fuentes had links to the successes of Real Madrid and Barcelona.
The Spanish Federation's case has an even stronger foundation. But Spanish athletes and their supporters would do better to perhaps not react quite so indignantly without conceding that sometimes they have not always been squeaky clean. Take the example of the British athletes and Dwain Chambers, for instance.
A quiet defence effectively mounted invariably has more impact than a big hullabaloo.
But then, perhaps that deep-rooted loyalty is why Spanish athletes have achieved what they have. And therein lies the catch.
.
Read more on what the Spanish Federation had to say in Oviedo
Visit the Sporting Intelligence home page for the latest news and exclusives
More on tennis / More from Willis
Follow SPORTINGINTELLIGENCE on Twitter
.
Read about the best era in men's tennis EVER (taster graphic below)