By Sportingintelligence
18 January 2012
With the role of agents under constant scrutiny by the Football Association, not least at Blackburn Rovers since January 2011 (see story here), below are the official numbers relating to agents' fees by club in the Premier League in the past two years, as released by the League in November 2011.
.
Follow SPORTINGINTELLIGENCE on Twitter
Sportingintelligence home page
.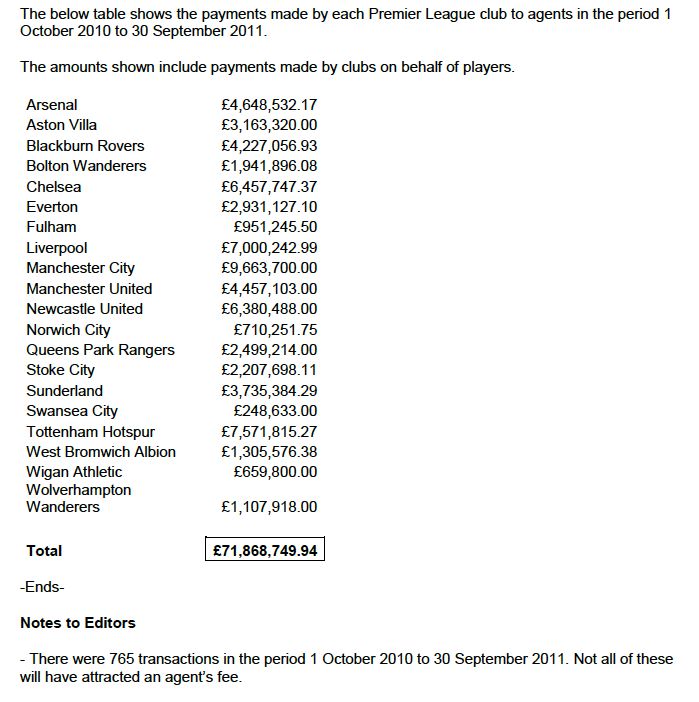 .
And the numbers for the previous year:
.