*
During the Capital One Cup match between Swansea and Chelsea last week, the achievement of the Welsh side in beating the reigning European champions was significantly overlooked the next morning by the incident in which a 17-year-old ballboy, Charlie Morgan, smothered the ball, and Chelsea's Eden Hazard retrieved it. Ian Herbert asks why we are overlooking the real causes behind the actions of the ballboy.
.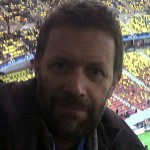 By Ian Herbert
28 January 2013
It might be different if the FA had any intention of introducing an age limit, to prevent individuals like 17-year-old Charlie Morgan – "the oldest ballboy in history," as Leeds United's manager Neil Warnock described him in his programme notes at Leeds yesterday – getting themselves onto the touchline and in prime position to cause some trouble and become a local hero.
We learned on Saturday that there is to be retrospective action of sorts from the FA – a warning for ballboys to avoid time wasting or "inappropriate behaviour".
"Good luck with that one," the parents of any 17-year-old will tell the game's governing body.
It's one thing trying that with a child. An adolescent 17-year-old? Not the same thing.
Age limit 13, I say. To which you might say, if they can't catch it, release it, sprint for it, fast enough, ballboys are of no use. To which I say, better a little less professionalism at a time when these individuals are becoming another device with which to procure the marginal gains everyone seems to be looking for in football.
A manager might be that bit more circumspect about telling a 13-year-old to towel down the ball, release it fast to the home full-back, pretend to ignore it when the opposition right winger's looking to get it back. He might simply know he was wasting his breath.
Though Eden Hazard's response to Morgan's actions was inexcusable, when did 16- or 17-year-olds actually get to do this job?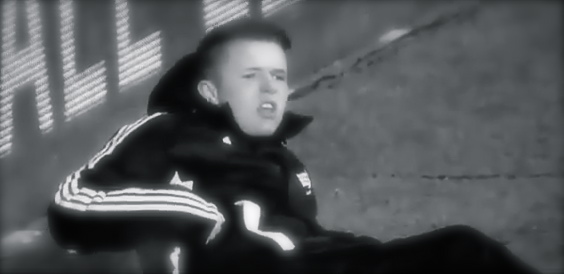 The immediate assumption when Pat Nevin exploded about Swansea on national radio on Thursday morning was that he was protecting a former club, Chelsea, but his comments on BBC Radio 5 Live, which didn't get much picked up, made most sense than most on the subject. "I have to say I was absolutely amazed this morning to find he's 17. Not 12. Not 13," Nevin said of Morgan.
We've learned a lot more in the past week about the recruitment process for ballboys, ranging from Arsenal's selection of 20 from 300 applicants and Tottenham finding them through their community programme to Manchester City appealing for more through their website. And it all conjured a certain sepia image of the days when it was as much as that boy or girl could do to actually lug the ball towards its intended recipient and throw.
Rolling around on the ground, or getting back quickly for a home side throw in – as The Independent's James Scowcroft has described what Howard Wilkinson encouraged ballboys at Leicester to do – would have been too much to take on.
Of course, the parents who can persuade a recalcitrant 17-year-old to behave himself and avoid "inappropriate behaviour" are the ones who actually behave themselves. And there's the real reason why the actions of Swansea's local hero were no great surprise.
Morgan's theatrics occurred during a seven-day period in which any conceivable strategy and statement was employed in the pursuit of marginal advantages. So, in no particular order …
Mike Dean's ability was undermined when his decision to send off Vincent Kompany was rescinded
Luis Suarez admitted diving against Stoke
Brendan Rodgers criticised Luis Suarez for saying he'd dived against Stoke
Alex Ferguson said rescinding Mike Dean's decision might open the floodgates
Alex Ferguson complained about a linesman and remembered a decision he'd also made three years ago
Roberto Mancini was let off disciplinary action for saying a referee "ate too much" at Christmas
Alex Ferguson said the FA had been frightened into asking him to explain why he'd seemed to questioned the linesman's ability
Sam Allardyce said Phil Dowd lacked the courage to give his team a penalty
Is it really any surprise that a 17-year-old bellboy tried it on in Swansea?
"He should know what his actions should be in that situation. His behaviour was disgraceful," said Nevin, who then nailed the point.
"He must have been watching footballers with the way that he rolled around and pretended to be injured."
.
Ian Herbert is The Independent's Northern Football Correspondent (see archive of his work here). Follow Herbie on Twitter here.
.
Follow SPORTINGINTELLIGENCE on Twitter
Sportingintelligence home page