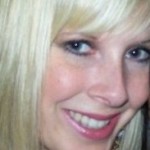 By Keira Evans-Determan
12 April 2010
As someone involved professionally in ice hockey on this (British) side of the Atlantic – I work in marketing and communications at the Cardiff Devils, members of the Elite Ice Hockey League (EIHL) – there's no point pretending we operate at the level of the world's No1 hockey league, the NHL.
For example the EIHL has a salary cap so modest that the average NHL player earns about as much in two days as an entire 20-man roster at a typical EIHL team earns in a week combined.
But we in the EIHL and elsewhere across Europe – where leagues thrive in Sweden, Russia and Germany to name three – believe we contribute to the world game. And those who don't know much about our sport might be surprised how integral Britain has been to its history, and how even these days we give some cricket, football and rugby competitions a run for their money.
Matt Miller is a Canadian forward with the Cardiff Devils, and as he says: "Ice hockey in Europe is not given enough credit worldwide. You don't hear much about the top European leagues such as DEL [in Germany] and the KHL [in Russia] – they get overshadowed by the NHL.
"But these are competitive leagues with outstanding players as we saw at the recent Winter Olympics in Vancouver, where Germany, Russia and Finland were all competing with the USA and Canada for gold."
Canada's thrilling last-gasp win in the men's hockey final in Vancouver showcased North America's passion for the game. That occasion was the most-watched TV broadcast in Canada's history, and not just in sport.
Half of Canada (17m people) watched the whole thing, and 80 per cent watched part of it. It wasn't just a host nation phenomenon: more than 30m fans in America also tuned in, and millions more around the world, including more than 2m in the UK on the BBC, despite the late finish on a Sunday night. (We at the Cardiff Devils took particular satisfaction in this, because Brent Pope, a dual nationality British-Canadian who played for GB and who heads our Community Foundation at the Devils, was the BBC's 'voice of hockey' at the Games).
These viewing stats are no mean figures, and the clout of the NHL has been underlined by sportingintelligence's review of global sports salaries, which ranks the NHL as the fifth richest sports league in the world in terms of average pay per player, behind basketball's NBA, cricket's IPL, baseball's MLB and English soccer's Premier League.
In the NHL, it was calculated the average player earns £1,240,314 per year (or £23,852 week), so we're talking big business, underlined by more than 20m tickets sold in the 2008-09 season.
Yet the EIHL doesn't fare too badly here. It's the highest level of competitive hockey in the UK with eight teams in a single division representing all four home nations in the 2009-10 season just concluded and a ninth on board from 2010-11. Five English teams plus teams from Belfast, Cardiff and Edinburgh will be joined by Glasgow from next season.
Our league attendances alone were approaching 500,000 in the season just finished, with average crowds above 2,000 overall, and more than 4,000 in Nottingham. That overall average is bigger than Conference (BlueSquare Premier) football in England, above any domestic rugby union league below Guinness Premiership level, and on a day-to-day or monthly basis, is bigger than the number of people paying to watch County Championship cricket.
Of course cricket is innovating all the time, and the key domestic Twenty20 event in 2010, the Friends Provident t20, will pack in the crowds, averaging somewhere upwards to 7,000 people per game if the recent past is repeated, with high spots of around 12,000 fans for matches at the Oval and at Lord's.
But for LV County Championship matches, a multi-day total attendance of around 4,200 is closer to the mark, or around 1,000 people per day. To mention this is not to say hockey is "bigger" than England's national summer sport, merely to highlight that hockey attracts more support than perhaps is imagined, and certainly more than you'd gauge from coverage in the mainstream media.
We appreciate the stiffness of competition for sport coverage in the UK, especially in Wales, where rugby and football are dominant. But hockey appeals to a wide demographic, with a special attraction for women and families. Women currently slightly outnumber men in attendance, which must be almost unique in professional team sport.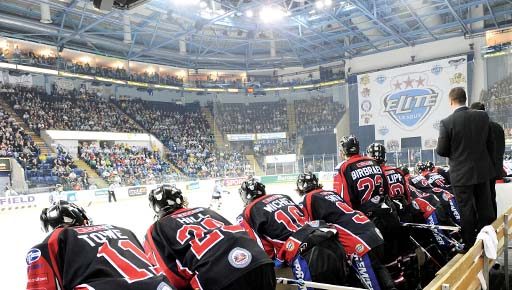 The exciting nature of the sport allied with the fact that UK ice hockey has a safe family atmosphere helps appeal to younger and older women alike. I'd certainly classify ice hockey as a "gentlemen's sport" in the sense that anything that happens on the ice stays on the ice. In that respect I'd argue it's similar to rugby where the physicality of on-field play is kept on the field and is not acceptable in the stands.
Someone who has experienced both Welsh rugby and hockey close up in recent times is the Kiwi powerhouse, Xavier Rush, who plays for Cardiff Blues and the All Blacks. He agrees the Devils have been a growing force in Cardiff and says: "It's been great watching them become a respected sporting club  in Wales . . . the fans in UK ice hockey are incredibly loyal, and growing in number."
Certainly the sport has solid roots in Britain. Two of the teams that played in Europe's first ice hockey league in the early 20th century were based in Knightsbridge, London. Britain was a founder member of the sport's world governing body, originally the Ligue Internationale de Hockey sur Glace (LIHG), which became the International Ice Hockey Federation (IIHF), now based in Switzerland.
Canada has won more men's Olympic gold hockey medals than any nation (eight), including at the Summer Games of 1920, then at the Winter Games of 1924, 1928 and 1932. But Britain was highly respected throughout that era and the British men won ice hockey Olympic gold in 1936.
Since then and certainly now, British hockey has depended largely on imported talent, however. The EIHL is comprised of a large percentage of North American players, attracted by opportunities denied to them at home because of more intense competition in prime positions.
So even while the EIHL is governed by a salary cap, British hockey has still managed to attract some 50 or more experienced former NHL players since the late 1980s.
The last word goes to the Devils forward, Ryan Finnerty, resident in Britain since 2006. 'I love it in Cardiff because it's a unique city with a great sporting atmosphere and I like how the different sports teams here come to support one another. Pete Enckelman from Cardiff City is our No1 fan."
Keira Evans-Determan is Marketing and Communications Executive at Cardiff Devils.
.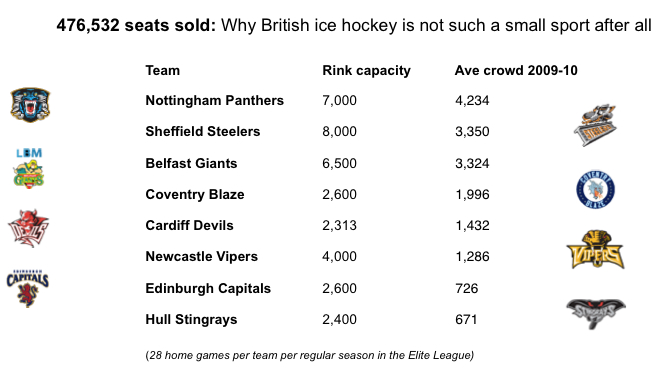 .
Sportingintelligence home page
To WIN a copy of sportingintelligence's global sports salaries report, worth £195, CLICK HERE; the report tells you the REAL average pay of the world's biggest sports team, AND we'll also give you a free subscription for a year to our unique sports salaries database