*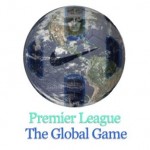 By Nick Harris
SJA Internet Sports Writer of the Year
31 October 2011
England's Premier League is, by far, the nation's most successful sporting export, watched live each week in more than 200 countries, and earning from foreign TV rights alone £1.437bn for the current three-year overseas deals (or £479m a year) as reported by sportingintelligence last year here and here.
But who exactly watches? And where? At home? In pubs or bars?
What channels carry the games? How much does it cost to subscribe? Why do foreign fans tune in?
Is is just popular in a few key markets, or can you really find PL fanatics in Tonga and Papua New Guinea and Gambia and Peru and all points in between? Find out what we've discovered so far (A-Z of nations, and listed by continent).
Over the coming months, we aim to find out, inviting PL viewers from around world (from as many of the 200+ different countries as possible), to share details of a single game watched.
Elsewhere in this series, find out how the League is viewed in:
KENYA and AZERBAIJAN and INDIA and SWEDEN and the CZECH REPUBLIC and SERBIA and AUSTRALIA and MONTENEGRO and ISRAEL
Without further ado, what's it like to watch the Premier League in . . . . .
.
.

Malta
.
.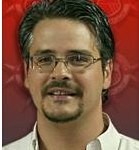 Name:  Joseph Tedesco.
Age: 39.
Occupation: Government employee. (Health ICT).
Game watched: Everton vs Man United. Date: 29/10/2 Time: 1.00pm local (12.00 noon UK).
Where: At the Manchester United Supporters' Club, in Msida, Malta, just west of the capital Valletta. The Club was established in 1959 and is officially recognised by United as the oldest MUFC supporters' club in the world.
Who else was watching: About 250 club members.
TV Channel carrying the game: GO Sports Channel.
How much does it cost: As a club, we do not pay for the service because we've negotiated a sponsorship package with the telecommunications company because they also air MUTV. So I do not know the business rates.
But the home rate for the channel (which I know because I have it at home) is €10 a month, or £8.75 per month at today's exchange rate. That's only the price for having the Sports Channels – but to to have the Sports Channels you need to have the decoder installed in the first place.

What's the local tipple and how much does it cost: The most popular is beer. Budweiser is popular as is the local Cisk lager (pictured) and it costs €1.50 a bottle (£1.30) from the Supporters Club – some other places it's cheaper, other places it's more expensive.
What's the popularity of the English Premier League in the country where you live: Extremely popular. Malta is a small island with a population just above 380,000 people, and it's an island built on there pillars – politics, religion and football.
Local football is important for a few but the main interest is in the Premier League and Serie A.
Following the World Wars, Malta was split into two sections – Italian football followers and English football followers. There were times where those who supported Italian clubs would be celebrating if Inter, Juventus or Milan beat an English club in Europe, no matter who their favourite team was. And the same used to be true for those who support United, Liverpool and Arsenal, ie: those who supported one would celebrate a victory in Europe for any other English team. (Chelsea and City only surfaced back in recent years, so there are very few supporters of those two teams over here).
Nowadays culture has changed and the majority of the United fans for example would never support any other English club playing in Europe, no matter who is the opposition. The same goes for all the other teams.
Each team has a fan club over here in Malta. The big ones mentioned above (plus Spurs and Bayern Munich) lease premises because they can afford it through local membership schemes and sponsors.
I am currently the President of the Man Utd Supporters Club. For information about our Supporters Club which has been in existence since 1959 (one year after the Munich air disaster), anyone interested may visit the Malta MUFC supporters' club website.
Any other observations: Champions League games, League Cup games and the Primera Liga are shown by GO's local rivals, Melita, the other main telecommunications company. The FA Cup, Premier league and Serie A are all shown on GO Sports.
Competition here is working against the consumer. For the consumer to see all games at home he either has to engage both service providers or else opt to risk using satellite transmission, mostly through the illegal sharing system.
At the Supporters Club we have both service providers, no satellite. Those who can afford one service provider at home will go to the respective Supporters Club or to one of the main bars and pubs all over the island to watch the games he can't watch at home.
For big games, sometimes we've had to accommodate more than 700 people in our club premises (only just). Not all other supporters' clubs premises are as big as ours. The atmosphere issue comes into the equation when the big games are on. I watch all the games at the Supporters Club.
We watch all games live here – never miss a match. To miss a match is like the end of the world.
There's a lot of fanatisism, heavy rivalry and great passion here.
———————-
This feature will be updated on a regular basis. Sportingintelligence invites readers who watch the Premier League overseas to send your own experiences to submissions@sportingintelligence.com, answering the questions posed above, and including a JPEG of yourself. We cannot guarantee to use all submissions (although if we've not had one from your country it's almost certain we will) and we'll be appealing via Twitter from time to time for viewers from specific nations.
.