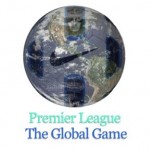 By Nick Harris
SJA Internet Sports Writer of the Year
26 October 2011
England's Premier League is, by far, the nation's most successful sporting export, watched live each week in more than 200 countries, and earning from foreign TV rights alone £1.437bn for the current three-year overseas deals (or £479m a year) as reported by sportingintelligence last year here and here.
But who exactly watches? And where? At home? In pubs or bars?
What channels carry the games? How much does it cost to subscribe? Why do foreign fans tune in?
Is is just popular in a few key markets, or can you really find PL fanatics in Tonga and Papua New Guinea and Gambia and Peru and all points in between?
Over the coming months, we aim to find out, inviting PL viewers from around world (from as many of the 200+ different countries as possible), to share details of a single game watched.
Elsewhere in this series, find out how the League is viewed in Kenya, Azerbaijan, India and Sweden (all linked here). And in the Czech Republic (here). And Montenegro (here).
Without further ado, what's it like to watch the Premier League in . . . . .
.
.Serbia
.
Name: Dušan Latković.
Age: 34.
Occupation: Sports journalist/web writer.
Game watched: Man Utd 1 Man City 6. Date: 23 October 2011. Time: 14:30 local time. (13:30 UK).
Where: I watched the game at my work place in Belgrade.
Who else was watching: Two of my colleagues.
TV Channel carrying the game: Sport Klub Srbija (sportklub.info). It is a channel available via cable TV, has the rights for Premier league for the second season straight. It has five channels in total (I think, maybe even more), so on a 'busy' Premier league day there may be sometimes five games live available at the same time.
At work we have full Sport Klub package, at home I have only one of there channels, but it broadcasts all the big Premier League games.
How much does it cost: You get one or maximum two Sport Klub Srbija channels in your basic cable TV package, so it is about 800-900 Serbian dinars per month (€8-€9 / £7-£7.80). You can get full Sport Klub package for aditional 2,000 dinars a month (€20 / £17.40).
What's the local tipple and how much does it cost: When you are watching a football game with your mates most common beverage choice in Serbia is domestic beer. Best selling is Jelen, which is also the sponsor of our elite football division – Jelen Super liga.
One big bottle of Jelen in a bar (0,5 liter) will cost you from 100-180 dinars (€1-€1.80), while it is much cheaper in supermarket – around 50 dinars (bottle) to 75 dinars (can), which is 44p-65p.
What's the popularity of the English Premier League in the country where you live: Premier League is by far the most popular foreign league in Serbia. Until the mid 90s Serie A was 'untouchable', but year after year EPL popularity grew and now it is followed religiously.
Since domestic competition in Serbia is poor in every sense (attendance, football quality, pitch condition, coaching…), people follow international football with almost the same passion as they once followed domestic.
Traditionaly, English clubs with the biggest support in Serbia are Liverpool and Manchester United, with Chelsea rising in last 10 years. In the old days fans of Red Star felt close to Liverpool, while Partizan fans thought of Chelsea as 'their club' (pre-Abramovich era).
Of course, Serbian people tend to like English clubs who have Serbian players, so United is very respected here since Vidic became captain.
English clubs who also have some kind of following in Serbia – even fan clubs – are  Arsenal, Newcastle (similar kit like Partizan), West Ham (I am a proud member!), Leeds United, Millwall.
Other European clubs who are very popular in Serbia are Inter, AC Milan, Juventus, Real Madrid, Barcelona, Greek clubs Olympiacos and PAOK, Russia's Spartak and CSKA Moscow (all four 'orthodox brothers' of Red Star and Partizan fans) and Celtic (check out Serbian band Orthodox Celts).
I am a long time big fan of West Ham United and luckily for me Sport Klub channel also holds the rights to the Championship. So I had a pretty nice evening on Monday, watching the Hammers beat Brighton (I knew Kevin Nolan would be a great signing). Hopefully West Ham are going to bounce back to the Premier league where they certainly belong.
Any other observations: As a dedicated follower of Premier League I can say that no other competition has games of such intensity and pace. Great to watch always, no matter who is playing. I think the only thing the EPL must work on improving is refereeing; there were too many bad calls in the last couple of years, some of them in the deciding games. I fully understand how hard it is to referee such big games, but some referees, in my opinion, are simply are not good enough for such a great league.
———————-
This feature will be updated on a regular basis. Sportingintelligence invites readers who watch the Premier League overseas to send your own experiences to submissions@sportingintelligence.com, answering the questions posed above, and including a JPEG of yourself. We cannot guarantee to use all submissions (although if we've not had one from your country it's almost certain we will) and we'll be appealing via Twitter from time to time for viewers from specific nations.
.