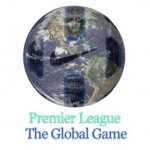 By Nick Harris
SJA Internet Sports Writer of the Year
24 October 2011
England's Premier League is, by far, the nation's most successful sporting export, watched live each week in more than 200 countries, and earning from foreign TV rights alone £1.437bn for the current three-year overseas deals (or £479m a year) as reported by sportingintelligence last year here and here.
But who exactly watches? And where? At home? In pubs or bars?
What channels carry the games? How much does it cost to subscribe? Why do foreign fans tune in?
Is is just popular in a few key markets, or can you really find PL fanatics in Tonga and Papua New Guinea and Gambia and Peru and all points in between?
Over the coming months, we aim to find out, inviting PL viewers from around world (from as many of the 200+ different countries as possible), to share details of a single game watched.
Elsewhere in this series, find out how the League is viewed in Kenya, Azerbaijan, India and Sweden (all linked here).
Without further ado, what's it like to watch the Premier League in . . . . .
.
CZECH REPUBLIC
.
Name: Ondřej Kuděla.
Age: 24.
Occupation: Internet marketing / student.
Game watched: Arsenal 3 Stoke City 1. Date: 23 October 2011. Time: 14:30 local time. (13:30 UK).
Where: I watched the game in my flat in Prague, where I work and study.
Who else was watching: I watched alone.
TV Channel carrying the game: For this match I watched on the internet, on The Yankees Entertainment and Sports Network, which is a New York-based company that has rights to show Arsenal games. And I accessed Y.E.S via the P2P website Sopcast.
How much does it cost: It's a free stream via Sopcast.
The pay-TV channel that has the broadcasting rights for EPL matches in the Czech Republic is currently, and for two more seasons, Digi TV. It costs 260 CZ Koruna per month (£9.11 a month at today's rates).
I just recently moved to my new flat, and I'd need a satellite for Digi TV and I would really need a TV (!), and it would cost me fees for the TV so I don't have it.
I don't want (can't afford for now) to pay for either the satellite or TV payments. And I prefer English commentary, because Czech is (mostly) awful and full of cr*p. And using Sopcast to stream the match is easy, and I can find almost any match I'd like to watch.
What's the local tipple and how much does it cost: The most popular beverage in Czech republic is our world famous beer. In a pub/bar it usually costs about 20-35 CZK, so around £1. Bottled beer in a shop/supermarket costs less, from 13-20 CZK, both depending on the brand of the beer and location.
What's the popularity of the English Premier League in the country where you live: I believe that EPL is the number one league watched in Czech republic. The attendances in our domestic league (Gambrinus Liga, official site here) is laughable when compared to EPL stats. Average attendance is about 5,000 paying spectators per game.
The EPL club with the most fans is Chelsea (Petr Čech) followed by Manchester United, Arsenal (Tomáš Rosický) and Liverpool. There are at least two fan sites for each of these clubs on the Czech Internet.
Other clubs from EPL have their Czech fan sites too, including Tottenham, Sunderland, Manchester City, Newcastle, Aston Villa, Blackburn.
Fans of other leagues are hard for me to guess, they're more down to respective clubs, than a competition as a whole. Real Madrid, Barcelona and Valencia are popular in La Liga. Inter and AC Milan, Juventus, Fiorentina, AS Roma and Lazio Roma are popular from Serie A, and PSG, Lyon from Ligue 1, and Bayern München in Bundesliga.
These, from my point of view, are the clubs worth mentioning, meaning they have some number of supporters in the Czech Republic. It is worth mentioning that even sides from Championship have their Czech fan sites, such as Nottingham Forest, Leeds, Portsmouth, Southampton, Birmingham City and West Ham.
Any other observations: Personally I consider the EPL to be the best football league in the world and although I'm a huge Arsenal fan I very much don't mind watching any other game in the EPL, including our rivals, or the teams from the bottom of the table, solely because the pace, physicality and that EPL can offer and mostly because the players who play in England have such a great mentality and no game is won or lost until the final whistle.
———————-
This feature will be updated on a regular basis. Sportingintelligence invites readers who watch the Premier League overseas to send your own experiences to submissions@sportingintelligence.com, answering the questions posed above, and including a JPEG of yourself. We cannot guarantee to use all submissions and we'll be appealing via Twitter from time to time for viewers from specific nations.
.