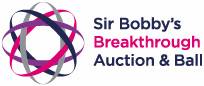 7 August 2011
Chelsea's new manager, Andre Villas-Boas, has paid tribute to his mentor and friend, Sir Bobby Robson, and offered his heartfelt support to the charity foundation established by the late, great England manager.
The Portuguese coach has also donated a Chelsea shirt, signed by the whole squad, as well as match tickets (and a personal meeting with the winning bidder) for a charity auction in October to raise money for Sir Bobby's foundation and Breakthrough Breast Cancer.
'Sir Bobby is a true legend of the game,' Villas-Boas says. 'He was a great man, a great manager and a real gentleman. I often think of him and the inspiration he gave me not only at Porto but throughout his life.
'Sir Bobby has influenced everyone who ever met him with his enthusiasm and knowledge of the game. The fact that so many fellow managers and clubs are supporting this campaign speaks more about his legacy than I ever could.
'That Bobby is fighting against cancer even now shows that even though he was taken from us his spirit will never die.
'I am proud to support the Sir Bobby Robson Foundation and Sir Bobby's Breakthrough Auction and I hope fans across the country and throughout the world will do the same.'
For more background and quotes from the auction organiser, Gina Long, follow this link.
Gina Long is actively seeking as many auction lots as possible to go along many already pledge, ranging from luxury holidays in Britain and around the world to some unique opportunities to be made available by the stars of English football and other sports.
For me details follow the link to the auction site, www.sirbobbysbreakthroughauction.com
Sportingintelligence is proud to support the auction. (Editor Nick Harris's recollection of the generosity of Sir Bobby with his time and his expertise is linked here.)
We can reveal that some of the sports-related lots already pledged include:
A rare, signed, limited-edition copy of the autobiography of Pele … one of John Motson's commentary charts from a big game … the signed Chelsea shirt, tickets and chance to meet Villas-Boas …   an England Shirt signed by the majority of the squad involved in the recent friendly with Ghana … hospitality and premier enclosure badges at Newmarket races … a pair of Centre Court tickets in the first week of Wimbledon 2012 … a pair of tickets to the final of the Masters snooker at Wembley in January … a racing shirt signed by the British Touring Car Championships drivers, Gordon Shedden and Matt Neal … a framed print of the old Wembley Stadium, signed by Bobby Charlton and Sir Geoff Hurst … a day at "The Audi Driving Experience" at Silverstone, with qualified instructors flown in from Germany especially … a Liverpool shirt signed by Andy Carroll  (and match tickets).
.
Further 'money can't buy' prizes from some of the biggest names in British and world football will be revealed in the coming weeks. The auction takes place in October, online.
.