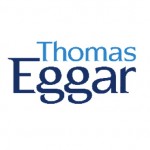 *
THE SPORTS LAWYER is actually a posse of Britain's brightest lawyers, from the Sport & Media team at the UK law firm, Thomas Eggar, who will be contributing features, analysis and insight on a regular basis on the key sports law issues of the day. In TSL's latest column, Ashley Wootton discusses technology in sport – and where do you draw the line?
 X
By Ashley Wootton
5 August 2011
The debate surrounding the merits of the use of technology in sport is never far away. Last week FIFA announced that a decision as to whether professional football can use goal line technology will be made in March 2012 with a view to using it at the 2014 World Cup in Brazil. The Premier League commented that it would adopt such technology as soon as it is given approval by the governing body, possibly ready in time for the 2012/2013 season.
This amazing change in attitude at the top of FIFA has been brought about following increased calls for greater use of technology after several high profile goal line errors, notably Frank Lampard's goal that never was at the 2010 World Cup which lead to an apology from Sepp Blatter and a promise to reopen the debate about future technology use. FIFA's original argument that advancements in technology would both slow down the game and only be available at the top end of the industry now hold much less weight following the adoption of review systems in many of the top professional sports. Arsenal had hoped to pioneer goal line technology at their recent Emirates Cup pre-season tournament; however FIFA refused to allow this while a decision has yet to be formally announced.
How far can technology in sport go? And is advancement in technology good for sport? Not only does this question cover the controversial issue of video replays and goal line technology in football, cricket, tennis and rugby, but also the improvement of the equipment used from tennis rackets to swimming costumes. Would Bjorn Borg have gone on to even greater feats if he had the chance to use Rafael Nadal's racket of today; the AeroPro Drive GT with Graphite Tungstren Technology and the headsize covering 100 square inches? Arguably yes, but so would those who he competed against, therefore suggestions that technology in sport is making sport easier are short of the mark.
Technology in sport
While improvements in the material and quality of sporting equipment has undoubtedly helped modern day athletes reach even higher peaks, not all improvements have been regarded as a success. The Olympic motto: 'Citius Altius Fortius' (Faster, Higher, Stronger) can be seen as being achieved through technological advancements, however the International Olympic Committee (IOC) and other governing bodies have made clear that it will not allow all advancements at the expense of raw athletic ability. Obviously anti-doping regulations are in force to prevent performance enhancing drugs giving athletes a clear advantage over one another, and those who have been caught out by these drug tests have rightfully been shamed by their sport. However, greater understanding of dietary requirements and nutrition have greatly aided modern athletes to become fitter than their past equivalents.
The athletics governing body went further in originally not allowing Oscar Pistorious to compete in the "regular" athletics competitions due to the extra advantage gained through his prosthetic legs in conserving energy levels. Pistorious successfully challenged this approach in the Court of Arbitration and Lord Coe stated "He is eligible…and we will welcome him" after he achieved the required qualifying time for the 400m event at London 2012.
Swimming's governing body banned the use of performance-enhancing, non-textile swimsuits in January 2010 after 29 world records were set in 5 days at the World Championships in Rome in 2009. Not all advancements have proven beneficial to the world of sport. Adidas' Jubulani ball which was used at the 2010 world cup was widely criticised as having a detrimental effect on the game, despite being championed for its top of the range spherical appearance.
Video technology
Video technology and referral systems have become widely used in professional sports during the past twenty years. America in particular has embraced technology as a referral point on controversial issues such as boundary calls in major league baseball, buzzer beaters in Basketball and contentious decisions in American Football. Tennis has implemented the hawk-eye system, originally used as an aide for commentators which now allows players to make three challenges per set. Cricket too has adopted a similar system of challenges using the "third umpire". Cricket has yet to universally adopt all technology aides, such as Snicko, however India's recent endorsement of the review system, save for that against LBW decisions, could lead the way to further implementation. FIFA has long argued that football is too fast to interrupt with television replays. This argument has lost credibility as other high paced professional sports such as Rugby have the ability to refer and judge a decision in 30 seconds and the use of goal line technology is said to produce a decision almost instantaneously.
Fans and clubs alike have been increasing calls for FIFA to move with the times and follow other sports by adopting at least some method of review system. With the money involved in football, clubs argue, including notably last season Blackpool's Ian Holloway, that one bad call can lead to a missed promotion or relegation, and the financial pain that comes with that can be catastrophic to a club as a business. That pain could be worth millions of pounds – and might be worth taking legal action over.
Comment
Both video technology and technological advancement through engineering methods have both contributed greatly to the modern world of sport. While not universally accepted, video replays are becoming more and more widely used and are adding to the atmosphere and pantomime of sports such as cricket and tennis. Whether football will embrace this technology remains to be seen, although FIFA's latest announcement suggests that we are closer than ever to this at least. Advancements in other sporting equipment has helped modern athletes surpass records and achievements of athletic heroes of the past; however that should not take away the achievement from today's athletes. The sporting industry has clearly stated that performance enhancing drugs are not acceptable, but a healthy diet and nutrition is encouraged to increase individual performance. Sporting equipment will continue to improve and help players like Rafael Nadal achieve blistering pace and top-spin, until the next generation of top athletes and new technology come to surpass them.
The advancement in new technology is also good for business. Greater competition can lead to greater development of goods and ideas. Protection of the intellectual property of these ideas, designs and creations is essential to ensure that years of research and development result in a profit for the designer. Big sporting brands will be keen to associate themselves with products that are publicised and credited with an improvement in sport. The ICC has allowed companies the opportunity to sponsor the decision review system board which in turn leads to great publicity at the venue and on television. The money generated from such sponsorship is then reinvested in cricket boards that do not have the financial capability to implement their own technology system. This way, the sponsor of the new technology not only gains credit for being associated with the advancement in sporting technology, but also by adhering to their corporate and social responsibility by investing in sporting groups with less financial power.
Ashley Wootton is a trainee solicitor in the Sport and Media Group at Thomas Eggar.
---
Report on football governance released
The Commons Culture, Media and Sport Committee last week released its report into the governance of football. The report states that improvements need to be made to the running of the game to address, in particular, financial instability and levels of debt. The report goes on to say that the Football Association (FA) as the national governing body of English football is the most appropriate agency to address the weaknesses of English football. However, it was concluded that the FA needs to reform its own governance structures first.
The report recommends the following:
Imposing a rigorous and consistent formal licensing model throughout professional English football to promote sustainable forward-looking business plans and underpin self-regulation measures introduced by the Premier League and the Football League, and financial fair play regulations being introduced by UEFA.
A strong fit and proper persons test consistently applied, with a presumption against selling the ground unless it is in the club's interest. The Committee says "there is no more blatant an example of lack of transparency than the recent ownership history of Leeds United" and urges the FA to investigate if necessary with the assistance of Her Majesty's Revenue and Customs (HMRC).
Abolishing the Football Creditors Rule: the Committee says it "epitomises the extent to which financial priorities are being distorted" and recommends that if the HMRC fails in its legal challenge to the rule, and football authorities do not address it, Government should consider scrapping it through legislation.
Amending the Financial Services and Markets Act 2000 to recognise the special nature of supporters trusts and help them overcome the significant legal and bureaucratic hurdles they face when raising funding – the Government should also consider legislation to protect minority supporter stakes where they are facing a compulsory purchase order.
That the FA should review expenditure at the grass roots, with a particular emphasis on coaching education.
The Committee recommends urgent reform of the Football Association itself before it can take on the challenge of addressing the problems of English football. Specifically, the Committee says:
The FA board should number ten, consisting of the Chairman; the General Secretary; two further FA executive staff; two non-executives; two professional game representatives; and two national game representatives.
The reconstructed FA Board should reconsider whether the 50:50 divide of surplus revenues should be scrapped to allow it to take strategic decisions regarding the distribution of FA funds, and whether the National game Board and Professional Game Board promote strategic decision-making.
The FA should review the composition of the FA Council to improve inclusivity and reduce average length of tenure, with the reformed Council absorbing the shareholder role.
Comment
There is little argument that a review needs to be undertaken. The FA is a not for profit governing body, but nevertheless it needs to run along the lines of corporate governance principles given its profile and the money the sport generates. It remains to be seen if this paper exercise has the desired effect.
Andrew Nixon is an Associate in the Sport and Media Group at Thomas Eggar.
Follow us on Twitter at – thesportlawyer