By Brian Sears
6 May 2011
If Manchester United are to be crowed Premier League champions again, it will be down to their superb Old Trafford form. Never have they relied so heavily on their home form as the top table of the two below demonstrates. Wins over Chelsea and Blackpool would bring their total points this season to 55, equalling Chelsea's record Premier League home total from five seasons ago.
But as the top table also shows, United have gathered fewer away points than in any previous season in the Premier League. Even if United win at Blackburn next weekend they will still be six points down on their worst away tally to date.
And as the second table shows, Chelsea have posed the greatest danger of any visiting club at Old Trafford in the Premier League era.
.
Sportingintelligence home page
.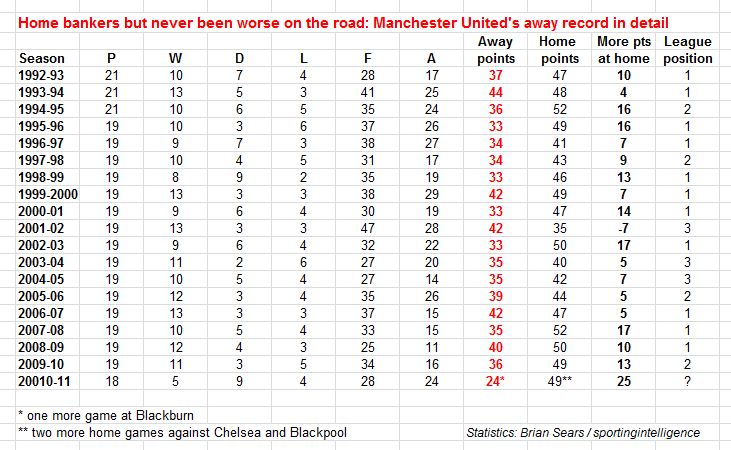 .