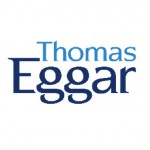 *
THE SPORTS LAWYER is actually a posse of Britain's brightest lawyers, from the Sport & Media team at the UK law firm, Thomas Eggar, who will be contributing features, analysis and insight on a regular basis on the key sports law issues of the day. In TSL's latest column, Andrew Nixon considers the implications of the nine-week ban imposed on Mark Cueto, and the management of disciplinary procedures by govering bodies.
.
.
.
14 April 2011
Mark Cueto, the Sale Sharks and England wing, recently appeared before a Rugby Football Union (RFU) disciplinary tribunal in Liverpool on a charge of making contact with the eye region following a clash with Northampton Saints lock Christian Day. Cueto pleaded guilty to the offence and received an 18-week ban.
After an appearance earlier this week in front of a disciplinary panel, that ban was reduced to nine weeks following evidence in mitigation. The ban was also backdated to 2 April and ends on 4 June. Some new details of the evidence given to the panel emerged today.
Cueto, who was famously denied a try by the Television Match Official in the 2007 World Cup final, will therefore be available for England's preparations for the 2011 World Cup, which runs from 9 September until 23 October.
The offence was considered by the panel to be "mid range" in its severity. A mid range offence would normally attract a standard 18-week ban (as was the case here); however, evidence and character references (from Martin Johnson, Rob Andrew and Sale Owner Brian Kennedy) were sufficiently persuasive for the ban to be halved. A witness statement was also considered from Day, who stated that the incident did not involve sustained pressure to the eye socket and any contact with the eye area was accidental.
Comment
In the circumstances, it is a fair punishment for the player. Eye gouging is a serious offence and carries a maximum ban of 156 weeks (or three years). The evidence clearly indicated that this incident did not fall into that category. The RFU, and indeed all rugby governing bodies, routinely take a tough stance on contact with the eyes, and rightly so.
In many ways this contrasts with football, in which there has been occasion and need for the Crown Prosecution Service (CPS) to get involved in relation to on-field incidents because the public prosecutors did not feel that the Football Association (FA) had put in place proper disciplinary measures. The Bowyer-Dyer case was one example of CPS action.
Some might argue the FA has left itself open, at times, to accusations of inconsistency that mean the CPS feels it has to act. Ben Thatcher's notorious elbow challenge that knocked Pedro Mendes unconscious in 2006 led to only an eight-game FA ban that was widely seen as far too lenient. There was no CPS action in that case but there were numerous observers who felt the FA got it wrong.
Provided governing bodies get their disciplinary procedures right (and there is no instance of criminal injury), and apply consistent sanctions depending the severity of the offence, those matters should remain within the regulatory jurisdiction of the relevant sport.
.
Sports short: Cole accepts FA charge
The West Ham striker Carlton Cole has accepted an FA charge of improper conduct in relation to comments made on Twitter following England's match against Ghana. The likely sanction will be a fine, although Cole will have the opportunity to make his case in mitigation at a hearing set down for two weeks time. Cole is now one of a long line of sports stars who have faced disciplinary proceedings for comments on twitter and the charge raises once again the issue of social media and the risks associated with it use, in particular for athletes with large followings.
For further advice on this topic please click here, for guidance on how to manage risk within social media.
Sports short: Player sues David Lloyd
A promising British tennis player has brought a claim against former Davis Cup captain David Lloyd, as well as the David Lloyd Group and David Lloyd Sports Management. The claim is for breach of contract with the player alleging that her management contract, which entitled her to, amongst other benefits, specialist coaching and accommodation (in consideration for which she agreed to sign over 20 per cent of her non-tournament earnings) was unlawfully terminated. The battleground centres on the provisions of the termination clause and an allegation that the player's father stated an intention to move the player to the National Tennis Academy, based in Roehampton.
.
Andrew Nixon is an Associate in the Sport and Media Group at Thomas Eggar.
Follow us on Twitter at – thesportlawyer
.