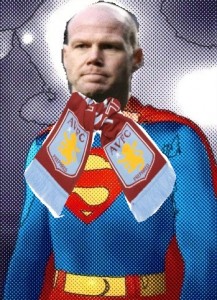 By Brian Sears
26 March 2011
An average of only 13 players each season have managed to appear for their clubs in every Premier League game.
In the first season, in 1992-93, when there were 42 games in a season, 20 players* were ever present. In 1997-98, as few as six players were 'ever presents'. Last season the corresponding figure was 14.
As the League takes a break to let England, Wales and others fight for the right to go to Euro 2012, we've totted up this season's running tallies, and so far 23 players have played all 29 or 30 league games for their clubs. But there are certain to be more 'fallers' before the season's end.
Six of the 23 are goalkeepers, and it is among that fraternity that the longest run of consecutive appearances in the history of the Premier League is to be found, a run that goes far back beyond the current campaign. Indeed Brad Friedel has, at this moment, 258 consecutive Premier League appearances to his name without a break: four full seasons with Blackburn, and he's now in his third season with Aston Villa.
We had a paean of praise to the big American keeper a year ago and he's continued going strong since then, week-in, week-out.
Friedel is setting a Premier League record that will be hard to beat. The last game he missed was in May 2004!  That was so long ago that Jose Mourinho was still Porto coach. Ken Livingstone was in his first term as Mayor of London. The Football League was yet to be split into Championship, League One and League Two. Rafa Benitez had never worked in England. That's how long ago it was!
On the subject of Liverpool, Jose Reina is second in the current list of most consecutive appearances, but more than 100 appearances behind Friedel.
When it comes to outfield players, nobody is currently on a run close to Frank Lampard's remarkable continuous appearances record of 164 for Chelsea between October 2001 and December 2005. Currently the unsung hero is Roger Johnson who for Birmingham has 67 consecutive appearances in the Premier League.
No other outfield player goes back even as far as  the beginning of last season.
.
Keepers without a break (current consecutive Premier League games)
258 Brad Friedel
144 Jose Reina
137 Tim Howard
37 Petr Cech
34 Joe Hart
29 Ben Foster
.
Outfielders without a break (current consecutive Premier League games)
67 Roger Johnson
59 Leighton Baines
54 Kevin Davies, Stewart Downing
51 Fabrice Muamba
47 Florent Malouda
45 Sylvain Distin
40 Jordan Henderson
34 Clint Dempsey
32 Ashley Cole. (And nobody else has a tally greater than 30).
.
*For those who like their historical stats, here are the 20 ever-presents from the 1992-93 season. They came from 11 of the clubs; four each from Aston Villa (Earl Barrett, Paul McGrath, Kevin Richardson, Steve Staunton) and Manchester United (Steve Bruce, Brian McClair, Gary Pallister, Peter Schmeichel). Three from Norwich (Mark Bowen, Bryan Gunn, David Phillips). Two from Crystal Palace (Nigel Martyn, Eddie McGoldrick). And one each from Blackburn (Bobby Mimms), Ipswich (David Linighan), Man City (David White), Nottm Forest (Nigel Clough), Oldham (Mike Milligan), Southampton (Tim Flowers) and Wimbledon (Robbie Earle).
.
More articles mentioning Villa