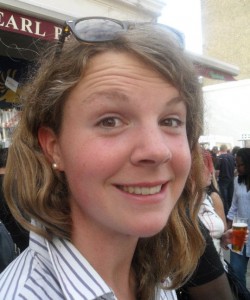 ALEXANDRA WILLIS is the Deputy Editor of ACE Tennis Magazine, and alongside mag work and an affair with social media, has the dubious honour of following British players to Grand Slam qualifying from time to time as part of her professional duties. If you happen to bump into her court-side, she'll probably tell you that she went to Oxford (and not just shopping).
.
.
.
.
By Alexandra Willis
29 October 2010
There is an ever-flowing constant in this particular decade of women's tennis – fans and philosophers discussing the fact that the game is weaker as a result of the Williams sisters, that, by their dominance, the sisters have prevented a healthy state of competition in the female form of the game. And yet, when the sisters are injured, or awol, or just don't feel like it, their absence is bemoaned, denounced, and renders any event that happens without them effectively meaningless. I'm a culprit myself.
Thus it was that in the two weeks building up to the newly re-branded WTA's season-ending finale in Doha, pundits pondered the Williams-less lineup, and promptly declared it to be a waste of a week's tennis. Venus and Serena were missing, so too were Justine Henin and Maria Sharapova – who could there possibly be left worth watching? The number of players on the injured list could make up the playing field on its own.
But that is where tennis suprised us. Sport seems to like doing that. Strike through, rip up, and throw away perceptions you thought were secure. And it's not even over yet. "Pondering the line-up last week I did find myself thinking of Doha as half a joke," wrote Tennis.com's celebrated columnist Steve Tignor. "But then the tournament started and I sort of automatically got hooked into it."
True, there are those candidates who travel to Qatar's 'Big Tree' just for the renumeration. Jelena Jankovic laughed when she got a break point against Kim Clijsters. I guess that's just her. But that has been the mouse rather than elephant in the locker room.
Fighting over the two top spots in the game, Caroline Wozniacki and Vera Zvonareva came out G.I.Joe-style. Straight sets, boom, boom, splat. The young Dane had a mission programmed into her Babolat racket – to win two matches and secure the year-end world No.1 ranking. No flighty, flimsy looking after the top spot on Caro's watch. And, after the first day, it looked like she'd just be picking up the trophy from the dry cleaners.
Think again. Sam Stosur, the likeable, natural, normal Australian who has suffered a case of Andy Murray-itis since reaching the French Open final, denied her in two forceful, powerful sets. Drama part one. That left Wozniacki with one match to get her fingers on one of the sport's highest accolades (which incidentally turned out to be sort of ship-not-in-a-bottle), against Francesca Schiavone. The effervescent Italian, competing in her first year-end Championships, and a widely considered breath of fresh air, might be an easy target. She's certainly smaller than a Williams. I doubt Wozza was finding her that easy when she found the first set swiped from her adidas-clad grasp.
But rather than shrink and retire from the opportunity, Wozniacki demonstrated why she has been the best player in the world for the past two months. She could have let the match go (and given a beaming Schiavone a chance to treat us to another famous victory speech). Instead she stepped aside when the Italian prodded and probed, deflecting the attack, proving to be hypnotically effective, rather than monotonously unimaginative. One might say the same thing of a certain Master Murray.
That's just tickling the top of what happened in Doha this week. Kim Clijsters has, despite missing her daughter Jada, been sensational. Unbeatable. Whether she can maintain it to win the title remains to be seen. Zvonareva – likewise. Elena Dementieva arrived in the Qatari capital with a very wobbly looking ankle. But that ankle (and her ever more bizarre service action) did not stand in the way of a stunning three-set victory over Stosur. She did not have the gas to see off Schiavone in her final match, and announced her retirement from the sport immediately after.  She will be missed. Even Victoria Azarenka, who seemed destined to reach No.1 in the world long before Wozniacki, proved her merit. She pushed Clijsters hard. I think she can be proud of that.
The WTA Championships moves to Istanbul, Turkey next year for a new bout of season finales. But Doha has one last turn at the table this weekend.  I look forward to watching it.
.
Sportingintelligence home page for all our latest exclusives
.
Want to comment on this story?
The subscription and comments policies of sportingintelligence have recently changed. Any user can comment on any story, however, by emailing using this link and including the story topic in the subject box. Your comments will then be manually posted by an administrator.