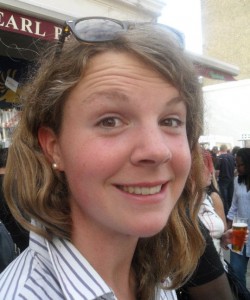 ALEXANDRA WILLIS is the former Deputy Editor of ACE Tennis Magazine, and alongside mag work and an affair with social media, has the honour of sitting in on a few tennis tournaments from time to time as part of her professional duties. If you happen to bump into her court-side, she'll probably tell you that she went to Oxford (and not just shopping).
By Alexandra Willis in Perth

4 January 2011
Tennis tournaments are funny things. There is at least one going on almost every week of the year, in all sorts of far-flung locations, backwaters, and byeways around the world, and, every single one is different. Take the four Grand Slams – the lazy ease and contentment of the Australian Open, the rowdy rambunctiousness of the French Open, the pomp and circumstance of Wimbledon, and the bright lights and big city of the US Open.
Besides the big four, how players pick and choose which events they are going to play throughout the year depends on quite a lot of things. Some, like Indian Wells and Miami, which are ATP Masters 1000 Series or WTA Premier tournaments, are compulsory. Some, like Dubai, offer top dollar. Some offer top points. Some, like Roger Federer and Basle, are about loyalty. And some are just nice places to play tennis. The Hopman Cup seems to be the latter.
A boulder's throw from the Swan River estuary, the much-beloved mixed teams event takes place in the Burswood Dome, Perth's answer to London's O2 Arena. 7,000-odd spectators surround the Centre Court, wafting their fans in one giant coordinated action. Because it is hot, and not just hot, humid too. Why else would Mr Fitness Andy Murray be reduced to the status of a 70-year-old climbing Mt Everest, gasping for breath after every torturous point.
That may sound as much fun as playing tennis in the Sahara desert. But there's a smart side to it too. Perth is a good 10 or so degrees C hotter than Melbourne, and these two weeks are all about preparation for one of the most important events of the year. It's just like marathon runners going off to train in the Kenyan highlands. So that is plus point No.1.
Plus point 1.5 is the fact that the players can jump in an air-conditioned car and head down the road to the State Tennis Centre on their off-days, a facility that would be the envy of any tennis club in the UK, and home to Western Australia's tennis authority, Tennis West. Murray and Novak Djokovic, who were joking around together over breakfast this morning, spent two hours under Perth's steaming hot sun today, slicing, dicing, crushing, and crunching the ball all over the court. The duo, often compared because of their similar age and stage, have been spending more and more time together of late, something that cannot fail to help Murray prepare for Melbourne. Lest we forget, the last time Djokovic played this event was in 2007. Three weeks later, he was a Grand Slam champion.
Perth's second fishing hook is the atmosphere. As is typical of Western Australia, where the local motto is 'Wait A While,' nothing at the Hopman Cup is stressful, or uptight, or pressured. Under the supervision of Tournament Director and former Aussie great Paul McNamee, the players may have to compete in two matches every other day, but it is at a gentle round robin amble rather than a knock-out rush.
This is not to say that the players don't care about these matches, even though they do not earn them any points on the ATP or WTA computers. The tournament's proximity to the Australian Open means that every competitive rally played is vital preparation, and at the Hopman Cup, players are guaranteed a minimum of six matches. You don't get that anywhere else. Even the mixed doubles, which purists tend not to count as a proper part of this sport, has a point and a purpose.
"In men's doubles, most of the guys normally serve and volley on both serves, so you are not always trying to take volleys and stuff," explained Murray. "Whereas tactically it's a bit different in the mixed because you have to try and help out a bit at the net, you do quite a lot of crossing, it's good for your timing of movement around the net, like helps out your split-step and also, it's really for your movement around the net. It's important to try to get free points on serve but also hit a high percentage because second serves, they can return at the woman so it helped quite a few things, and I enjoyed it." So that's three.
Four, and this is an attraction not to be sniffed at, the players get to play for their country. That may be run of the mill for Steven Gerrard and co, but it's a pretty rare event in tennis. Even rarer is the sight of a tennis player singing a national anthem. Laura Robson sang every word.
Ana Ivanovic and Novak Djokovic in particular have been the life and the soul of the Perth party so far. Djokovic arrived in Perth in fine spirits on the back of winning the Davis Cup (or shaving his head), dancing with 90-year-old Mrs Hopman in her wheelchair at the pre-event ball, and buying an $8,000 guitar signed by Queen to give to his Dad.
"That was the best I've ever played doubles in my life!," beamed Ana Ivanovic after she and Djokovic giggled and grinned their way to victory against Kazakhstan. "We had really good tactics. We walked on to the court and Novak said 'Ok, choose which side you want'."
It is such good humour and attitude that typifies this week in Perth. From Robson suggesting teasingly that Murray blanks her for the rest of the year (which he doesn't, by the way) to Djokovic imitating Ivanovic's extraordinary fist and leg pump combinations, the players' personalities are the Hopman Cup's oxygen. And David Hasselhoff is in the crowd. Plus point five.
Djokovic even shed some new light on his and Ivanovic's childhood pastimes. "Basically we started playing tennis together – we also played with Barbie and Ken as well. So we have been through a lot, you can say."
Note that one down. Novak Djokovic, the third best male tennis player in the world, used to play with Barbie dolls. Talk of the tournament.
One final thing about Perth. There couldn't be a more enjoyable time to have an English accent. All you have to do is mention cricket and no one says another word.
Photos by Alexandra Willis
Sportingintelligence home page for all our latest exclusives