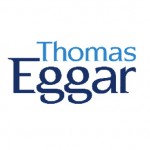 *
THE SPORTS LAWYER is actually a posse of Britain's brightest lawyers, from the Sport & Media team at UK law firm, Thomas Eggar, who will be contributing features, analysis and insight on a regular basis on the key sports law issues of the day. In TSL's latest column, Andrew Nixon, associate, considers the appropriate sanctions for sports bodies to put in place when clubs lose control of their finances and enter administration
.
.
.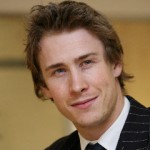 By Andrew Nixon
23 August 2010
The financial position of sporting clubs has come under the microscope recently. Just this month Portsmouth FC staved off a claim from the Revenue seeking a declaration that the club's CVA was unlawful and last month a Deloitte report into the financial state of English county cricket has warned that the amount of money invested in Test match grounds could lead to insolvency. It is therefore pleasing to see rugby attempting to address the crippling financial issues within its own sport by pushing through new administration regulations.
Last season saw three high profile (albeit second tier) rugby clubs, Birmingham Solihull, London Welsh and Coventry, go into administration. As is the current trend, they reappeared as phoenix companies in a not dissimilar fashion to Portsmouth. Also not dissimilar to Portsmouth, they faced points sanctions.
Whether the docking of points is sufficient punishment has been debated at length, and there has been much lobbying for harsher penalties to be put in place. Although a points deduction was sufficient to help condemn Portsmouth to the Championship, there is growing pressure for automatic relegation for clubs who have overstretched themselves.
The RFU has come up with a sound response: clubs entering administration will automatically go into the relegation play-offs, and the ten point deduction will apply to those play offs, therefore all but guaranteeing relegation.
In another innovative move, clubs must produce business plans to the RFU and the RFU has the authority to appoint a representative to the board of any club it believes may be in financial difficulties.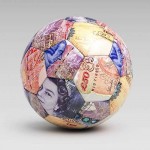 Comment
Overall this is a positive step. They have not gone as far as automatically relegating clubs in administration; however, they have imposed far stronger sanctions than were previously in place. There is a balance to be struck: on the one hand it is important to put in place measures that force clubs to review their financial planning, but on the other hand you do not want to force clubs out of business. That would not be beneficial for the integrity of the sport.
Whether or not a similar imposition can operate in football and cricket is a moot point. For a start, the league structures of football and cricket do not necessarily lend themselves to this system. However, the ability to appoint governing body representatives to boards is something that should be looked at across all sports, although from a legal perspective it would require buy in which may not be easy to achieve.
Although sport in Britain continues to be a thriving industry despite recessionary times, the next 24 months will be a testing time for a number of clubs. You cannot prevent boards biting off more than they can chew from time to time; that is the reality of what is now a commercial and competitive business. The opportunity is however there to put in place measures which can force clubs to look at their internal management structures and how they run their business more efficiently and rugby is leading the way.
.
Sportingintelligence home page
.
Want to comment on this story?
The subscription and comments policies of sportingintelligence have recently changed. Any user can comment on any story, however, by emailing using this link and including the story topic in the subject box. Your comments will then be manually posted by an administrator.
.
To WIN a copy of sportingintelligence's global sports salaries report, worth £195, CLICK HERE; the report tells you the REAL average pay of the world's biggest sports team, AND we'll also give you a free subscription for a year to our unique sports salaries database