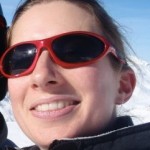 *
SARAH HAMES is a lawyer by education but swapped the bar for the piste, then PR. She knows her sport from the inside, the offside and blind side, with a portfolio stretching from the hallowed corridors of the All England Club to the expanses of the Southern Ocean…
.
.
.
.
.
By Sarah Hames
21 June 2010
With Wimbledon starting today, and as someone who works at the tournament as part of the PR team, I had a quick scout through last year's emails the other day to remind myself of the sort of enquiries I'd be in for over the next 14 days.
I found an email conversation from last year that I had kept because it brought a tear to my eye…
As often happens, I received an email from a very polite young chap (called Alex, on this occasion), who said that he would really like to be a Wimbledon ball boy, and wondered what he needed to do to make it happen.
As a child who begged my parents to put me in a Barnardo's home so that I could be one of those little girls in the smart uniform, on court with the best in world, I knew where he was coming from. Apparently the Barnardo's thing ended in the 60s so I was a few years out, and yet my parents always seemed so keen…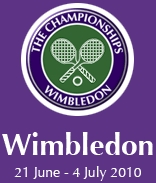 Anyway, it's a question we get asked a lot during the championships so I sent him the usual info and wished him luck.
Firstly there's a list of about 20 schools in the area local to Wimbledon from where the boys and girls are picked. (No Barnardo's see?)
Then there's the age, the fact they won't have any exams during championships, that they are physically fit, and know a bit about the laws of tennis etcetera.
If they get through that, they have to pass an exam on the laws of tennis, show that they can perform the rudimentary tasks, pass fitness tests, and then…
Well, then they can pass through to basic training (!), and about 250 of the 700 kids picked at that stage will make it, and week after week, as the level of training gets harder, the kids drop like flies.
After Easter they're up to four training sessions a week – pretty incredible for 14 and 15 year olds. But what a thing to have on your CV?!  I bet that gets future employers talking.
It's a grueling process, but then it needs to be, to produce the best ball boys and ball girls in the world – and it does.
Watching a match you often don't notice them, but that's the point. You don't need to.  They just get the job done right.
Moments later Alex emailed me back:
Ok … I am from Norway so now I understand that I can never be a Wimbledon ball boy.
Alex.
.