*
WHEN GFH Capital, a Dubai arm of Bahrain-based bank GFH, bought Leeds United in December 2012, executives including Salem Patel appeared on national television to assure the fans his company had the funds to take Leeds places. Patel said on the BBC (link here for video): "We wouldn't have bought this club if we didn't have the money in place to make this club successful. And it's as simple as that." Except GFH's reign has been anything but simple. It has been a period of chaos and confusion, empty promises and false starts, farce and failure, and threatened meltdown. Events are now reaching a critical point because new owner-in-waiting, convicted fraudster Massimo Cellino, has been told he is not a fit and proper person to take over. As fans wait to see what happens next, supporter Amitai Winehouse explains how GFH Capital for a long time ruled by PR, telling fans privately what they wanted to hear, while also asking them how to run the club. This feature is reproduced with the kind permission of the Square Ball fanzine, where it appeared in the latest issue (below right).
..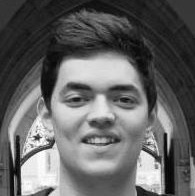 By Amitai Winehouse
26 March 2014
About eleven months ago, I had a very significant shouting match with my mum. We were arguing about Salem Patel. That doesn't sound like the sort of thing most people argue about with their parents, but then again, I'd had a weird few months.
It really doesn't surprise me that the last few months have gone like they have for Leeds United, because eleven months ago, I was forced to cut off contact with a director at Leeds United. Back then I was a 20-year-old student at Newcastle University, studying history and running a blog about football on the side.
Twelve months ago I wrote an open letter to GFH Capital and stuck it on the website, the result of a frustrating few days as a fan and a desire to see GFH make some changes at the club. They'd talked about a vague concept that they regularly called engagement, so I thought maybe they'd listen. But I didn't expect as much engagement as actually occurred.
It began with being invited to meet Salem Patel for a few hours after the Spurs FA Cup win last season. I went along, meeting him at the Malmaison, and he seemed like a nice guy, but some of the things he asked were way above my head. "Who should we appoint as manager, Paul Lambert or Nigel Adkins?" isn't a question you should be asking anyone when you're the man running a football club, never mind asking a student who, really, just supports the team.
I knew who we were going to sign several days before the busy deadline day, and knew we were trying to sign Chris Burke because Salem had happened to see him have a good game against Leeds in the FA Cup. I kept that information to myself. I suppose I was meant to,  but I also wasn't exactly keen to rush to join the horde of in-the-knows on Twitter.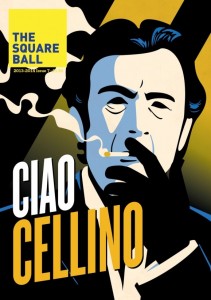 A moment from that meeting sticks with me to this day. At that point, despite the cup win earlier in the day, I was absolutely open with my dislike of Neil Warnock. One of the things I said he'd been doing wrong was his mistreatment of Ross McCormack. Salem then happily pointed out that Warnock and GFH had tried to sell Ross in the previous two windows due to perceived attitude issues. Given how utterly reliant we've been on Ross ever since, it shows how little GFH knew and know about football, trusting the opinion of Warnock outright. If it weren't for Ross's clear affinity for the club, we'd be in real trouble.
At some point, El Hadji Diouf showed up with a party of guests, spotted Salem and came over to talk. It was 11pm, but Diouf added impetus to the conversation. What came out of a thirty minute chat with him? Salem was pressing him to ask his friend Habib Habibou to drop his wage demands if he wanted to join us. We talked about Aruna Dindane, and it turned out Diouf was helping players he knew get trials at the club. Diouf also came across as someone in absolute love with Leeds United and the idea of helping us get promoted. I left the Malmaison a bit overwhelmed by the day's events, which had started with Luke Varney putting us ahead against Spurs.
The entire Salem thing started to become a bit shambolic when the direct messages started pouring in on Twitter. I had returned to Newcastle and carried on with my life. I remember receiving a message from Salem after the Cardiff game, when I was on my way to a house party, asking what I thought about the new signings. I didn't really know why they needed my opinion, but it turns out it was quite simple – they had no idea.
Later, a report appeared on the internet about GFH Capital's finances, and I took that information and put together a post about it for my blog, like I had been doing for the previous year about Ken Bates. Things didn't look great, so I thought Leeds fans deserved to know about it. Around the same time, I also retweeted another person's piece that asked questions of GFH. Obviously, a message came through from Salem, telling me that what I'd written and proliferated had been a falsehood, that people with an agenda against GFH had written it and that I shouldn't have posted it. I just thought this was a man defending his company, so I let it slip by.
It was around this point that I began to notice other people on Twitter regurgitating the messages that I'd received from Salem almost verbatim. People began tweeting out regular questions like "How much should Leeds season tickets cost?" I had been asked by Salem to do the same, but thought it wasn't my place – I didn't work for the club, so why was it my job to carry out market research for them? It began to worry me that the club was making decisions over its financial future based on what people tweeted back to fan sites.
Further incidents ruffled me and caused the aforementioned shouting match. My mum, one of the friendliest people I know, was keen that I didn't upset anyone. She said that I should start talking to Salem again. I began to tell her that, firstly, my duty when writing on my blog was to fans, not to some investment bank in Bahrain; and secondly, that what had been asked of me was unacceptable because of that, because it would make me an unpaid tool of the club. Two days later, she apologised to me – she'd told her friends what had happened and they'd said I was in the right.
GFH ran the Watch Leeds 4 Less promotion, hoping to see it boost attendances. Admittedly, it increased the attendance relative to other games that season, but they were clearly keen to see it work to prove a point to the previous regime. Salem asked me to write a post on my site detailing the scheme, and, even though I have since lost the transcript, pretty much asked me to say that if fans didn't attend, such a scheme wouldn't be run again. I thought this was unacceptable.
The second moment that made me realise I couldn't speak to them any further was after there had been talk of a takeover attempt by Steve Parkin. I acted a bit foolishly on WACCOE, getting into an argument about the potentially good stuff that I'd heard was behind the deal, but, as I said, I was only 20 years old, and I could have been far worse. Again, a message came through from Salem in which I was basically told that what I had said on WACCOE was being watched, and that it was wrong. It was then that the truth hit me, and I realised why Salem and GFH cared so much. They were concerned about what people with a voice could do.
This is why I'm absolutely not surprised that the last few months have gone like they have. GFH have been focused purely on controlling the narrative from the very moment they took over Leeds United, no matter how they were truly running the club in the background. Whenever their guard has slipped, we've seen moments that demonstrated their inadequacy, like Salah Nooruddin calling for McDermott's head on Twitter after a loss (since deleted).
It's been clear that there have been issues brewing in the background, but there has been little in the way of dissenting voices from expected sources except from this magazine and a select few others. It's understandable that those working in the media itself have been limited as to what they could say, given their need to be able to cover the football itself, but even they have done a great job of uncovering information where possible. Those who write for the fans, however, didn't do their duty to them. People had their heads turned by attention from higher ups.
This is what the GFH period at Leeds has taught me – that word from the fans scares club owners more than anything else. Don't doubt it for a second: our reaction at the Huddersfield game saved Brian McDermott's job, however temporarily. We have the power to alter things, and sitting there helps nothing. People forgot what they needed to do because of who they talked to; they forgot what power their word had, and because of that, we find ourselves in a situation where the true state of the club has come as a shock.
A last thought: Salem Patel seemed like a nice guy in person. Salah Nooruddin promised "goodies." David Haigh tweeted about "side before self." And yet they have sold our club to the highest bidder with no regard for what he might do, after nearly running us into the ground in just over a year. These men will all still have a say at the new Leeds United.
Don't trust them for a second.
.
Amitai Winehouse can be found blogging at www.thesquareball.net/blog and is on Twitter @awinehouse1
Sportingintelligence would like to hear from any other Leeds fans who have been privately given false promises about Leeds over the past 18 months. Contact details are on this page.
.
Follow SPORTINGINTELLIGENCE on Twitter