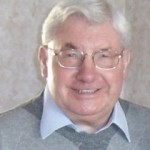 JOHN ROBERTS wrote for the Daily Express, The Guardian, the Daily Mail and The Independent, where he was the tennis correspondent for 20 years. He collaborated with Bill Shankly on the Liverpool manager's autobiography, ghosted Kevin Keegan's first book, and has written books on George Best, Manchester United's Busby Babes (The Team That Wouldn't Die) and Everton (The Official Centenary History).
As Matthew Engel once wrote in the British Journalism Review: "I suspect posh-paper sports writing changed forever the day John Roberts left the Daily Express to join The Guardian in the late 1970s, was handed a piece of routine agency copy and picked up a telephone to start asking questions."
.
.
By John Roberts
24 May 2010
George Best virtually poisoned himself to death with alcohol in spite of a liver transplant. Some people considered he deserved no sympathy, and George, who would have been 64 on Saturday, did not expect any. He just wanted to be remembered as a great footballer, a wish that was respected when he was given what amounted to a state his funeral in Belfast. An outpouring of grief was mingled with fond recollections of his finest moments on the field of play. I shared those feelings. I'd known George.
I first met him during my time as the Daily Express's sports correspondent in Northern Ireland from 1965 to 1968, and played a part in arranging a civic reception in his honour at Belfast City Hall after Manchester United won the European Cup and George was named European Footballer of the Year.
In the early 1970s I became the ghostwriter of George's weekly column for the Express – the period when his football career fell apart. My memories of that time will be published this summer in a book – 'Sod This, I'm Off to Marbella' – which is due to be published in July by Sports Media. (The title reflects the circumstances of George's surprising first "retirement" on the eve of his 26th birthday).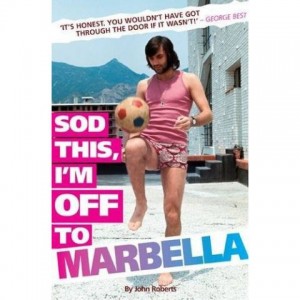 In the book I write about the people and places that featured in his turbulent life in Manchester and recount the evening he treated me to a steak dinner garnished with a spicy morsel of news that proved to be the beginning of the end of his career at the highest level of club football.
"I'm sick of United," he confided.
Back in February 1972 those four words  – "I'm sick of United" – would have made a sensational headline.
We were at The Grapes, one of George's favourite pubs, having returned to Manchester from Hull, where he had played in international match against Spain. (At that time, because of The Troubles, Northern Ireland were obliged to play their "home" fixtures outside their own country.)
I was obviously keen for George to elaborate about his deteriorating relationship with United, for whom he had become the greatest British football talent of his generation since arriving at Old Trafford as a skinny 15-year-old in his first pair of long trousers in July 1961.
Had he reached the point of seeking a transfer? "Yes, I'm sick enough to ask for a move," George told me. "I've got nothing against the management. It's the team. It's just not good enough. It's just not going anywhere. I could go right through the team and find things wrong. People knock me when I'm no doing it, but when I'm not doing it who is?
"Brought along the right way, Sammy McIlroy could be a great player in five years. But I can't wait five years for Sammy to become a great player. I'd go anywhere, anywhere I thought there could be success."
I asked George if he was prepared go public with his thoughts. "Yes," he said, "but I'm not going through all the aggravation it will cause for nothing. Ask them [the Daily Express] to make me an offer."
What kind of sum would he want? "I'm not talking in figures. Let them make me an offer. I've got a story to tell, but I'm not doing it for nothing."
The Express declined to pay for the story, saying they did not want to appear to be interfering in any dispute between George Best and Manchester United.
While George's frustration was understandable, given that United had stagnated since he had helped inspired their European Cup triumph against Benfica at Wembley in 1968, his history of dealing with problems was worrying.
For the most part George kept things bottled up, but that did not mean he was not hurt. There was one week in particular when, after death threats apparently related to The Troubles, and various personal criticisms, he felt so hurt he actually sat down with a notebook and hand-wrote his column for the Daily Express rather than wait for me to interview him. That was a unique occasion in the time I worked with him.
"I don't know whether they'll think it's good enough to use, but here it is," George said to me, presenting his script, written on four pages of his spiral-bound pad. "I enjoyed doing it," he added, "but I had to force myself to finish it. I was sitting at home, dying to go downstairs for a game of snooker, but I managed to resist the temptation long enough to get it done."
The newspaper ran the column verbatim. The original pages as written by George are included in 'Sod This . . ."
The last two sentences of George's column read: "If you think I've gone on a bit this week, I just thought it might be nice to hear my side of the story. I don't want my Mum thinking I'm a bad boy all the time!"
As George wrestled with his future back then, United were still involved in the FA Cup. There was still a chance that the club would end the season successfully. That proved to be a forlorn hope. United's progress in the FA Cup ended in the fourth round with a defeat at Stoke City. A season that had begun with much promise for the club – at one stage United held a five-point lead at the top of the First Division – was crumbling week by week. Shortly before the end of the season, George fled to Marbella and quit football … for the first time, that is.
It has often been said that it was a shame George squandered his talent, a rebuke that fails to take into account the fact that George made a total of 470 appearances for United between 1963 and the dawning of 1974 and scored 179 goals. Fortunately archives of film exist as reminders of his magic under pressure with a ball at his feet.
.
Sportingintelligence's home page
Details of how to pre-order the book directly from the publisher can be found here.
The book can also be pre-ordered by telephone on 0845 143 0001, and will available in all good book shops from 1 July.
Or: Sod This, I'm Off to Marbella – George Best