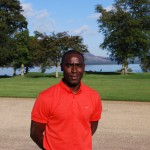 By Andy Cole
14 May 2010
Seven players from Fabio Capello's 30-man provisional World Cup squad will miss out and I know how it feels to come close but not go. I've been there, done that, twice, more of which in a moment.
Some of Capello's 30 are certain to get the nod: all three keepers, plus Ashley Cole, Rio, Terry, Lampard, Gerrard, Milner, Rooney, Crouch, Defoe, Heskey. And we have to assume that Jamie Carragher is a certainty, having agreed to come out of retirement.
I'm filing my column this week from Hong Kong – where I'm playing in a Masters event, and so back in a players' atmosphere – and the consensus here, and among players back home, is Carragher is in the final 23. Why on earth would he come out of international retirement for a trial? I'd be shocked now if Carra wasn't in.
Others will miss out. Will it be Baines or Warnock? Lennon, Parker or Wright-Phillips? Darren Bent? I would have to assume that some of those will be getting the bad news in the coming weeks that they're not going to the World Cup.
The first time I was close but missed out was in 1998, when I wasn't picked by Glenn Hoddle, a manager who, in my view, let personal animosity between us influence a footballing decision. But Glenn has never been one to hold back on his personal views, as his loopy remarks about disabled people later showed.
I wouldn't have thought any player would miss out because of personal differences with Capello; he seems to judge solely on what you can do for him on the pitch, which is as it should be.
The second time I missed out was in 2002, causing the biggest single regret of my professional life. I had left Manchester United for Blackburn in late 2001 with the specific and sole aim of earning a place in England's 2002 World Cup squad, and then it didn't happen; I'm still not certain why.
I don't feel lingering hurt. Life's too short and you can't change the past, and others got to go to a tournament that I didn't, and that's good for them, and that's part of football.
But representing England, for me, was the ultimate honour. I've written before about how much it meant to my family and wider community. Playing for England at a World Cup would have been just wonderful.
The omission from Sven Goran Eriksson's squad in 2002 was something of a surprise because Sven had called me in early February of that year. "Hello Andrew, it's Sven," he said in his usual friendly way (and I mean that, he's a nice guy).
"Hello Mr Eriksson," I replied.
"I just wanted to let you know that I won't be picking you in the squad for the friendly coming up," he said. England were playing the Netherlands in Amsterdam. "But don't worry," Sven added. "It's just because I want to have a look at a few other players. You'll be in the next squad, for sure."
I said: "That's fine, I understand, thanks for letting me know."
That was February 2002. And, dear reader, I can disclose that I'm still waiting for Sven's next call! Yes, I'm still waiting to be included in his next squad. It's untrue that I've not spoken to Sven since then, because we met last year when he asked whether I fancied coming out of retirement to join the Notts County dream (!). But I didn't speak to Sven between being told I'd be in his next squad in 2002, and bumping into him in 2009.
I bear Sven no grudge, but it was a confusing time for me because I had left United with the express aim of getting the regular first-team football and goals that I felt would be necessary to get me on the England plane to Japan and South Korea.
I can't say it's a direct comparison, but maybe Darren Bent felt leaving Tottenham would enhance his first-team prospects ahead of a World Cup. He's done all that could be expected of him at Sunderland, yet is still not certain of his place. I'll empathise if he misses out.
Sir Alex Ferguson didn't want me to leave United back then. He said he'd be happy for me to stay, but he was also honest and said he'd never give a player guarantees about games.
So I left for Blackburn. I won the League Cup with Rovers within a couple of months (against Tottenham managed by Hoddle, sweet), and I scored 13 goals in 20 games in all competitions in half a season. And I thought I had done enough, but Sven differed in his view, and that was that.
In the end, Sven took Michael Owen, Teddy Sheringham, Darius Vassell and Robbie Fowler. Those are the tough choices Sven was paid to make, and as a player in contention for a place, you know the manager might always be swayed by something another player does.
In the the game for which I wasn't included in the squad, Vassell scored a stunning bicycle kick equaliser. He took his chance and good luck to him.
If I had stayed at United, maybe I would have been part of another two title-winning teams, or more. So in hindsight I do regret leaving United when I did, because my World Cup dream didn't come to fruition.
I tell you this story to illustrate how much of a lure the planet's most important football tournament can be. I changed my club – and my life, leaving my beloved United – to chase it.
The other time I had hoped to go to the World Cup was in 1998, in France, when England were managed by Hoddle. I found out I wasn't in his plans when he phoned me to tell me I wasn't part of his squad for the pre-World Cup camp (and the King Hassan Tournament) in Casablanca, Morocco.
It was a short and simple call. Hoddle said: "Andy, I'm just ringing to say you're not in the squad for Casablanca." I said: "Ok, fine." That was it.
The truth is that Glenn Hoddle didn't like me, and I didn't like him. There was no single bust-up. We just didn't get on. Some people can truly dislike each other and still work well (me and Teddy Sheringham). Others struggle. Hoddle struggled to get on with me professionally.
In justifying why I wasn't in his squad, he came out with his infamous remark that I needed "six or seven chances to score one".
Everyone's entitled to their view, not least an England manager before a World Cup. But I had scored 25 goals that season in all competitions, including a hat-trick in Europe and enough goals to be the top goalscorer in the Premier League. Honestly, if I had taken every chance that Hoddle suggested I had missed, I would have finished that domestic season with between 150 and 175 goals. Missing out was a disappointment for me, obviously.
Hoddle took Alan Shearer, Sheringham, Owen, Les Ferdinand and Paul Merson.
I just focused on my work, and won the Treble with United in 1998-99.
.
The fee for Andy Cole's column is donated to Alder Hey hospital and sickle cell anaemia research. He works on charitable projects with the sport and media team at law firm Thomas Eggar. Andy Cole's columns, or abbreviated versions, also appear in The Independent.
.