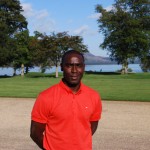 By Andy Cole
11 February 2010
Portsmouth were given a seven-day stay of execution yesterday at the High Court from being put into administration, or worse, but their financial problems aren't new; they have roots dating back to at least 2006. As somebody who signed for Pompey that year I can give you an insight, and, I hope, explain how the players saw – and see – the situation.
Portsmouth's worries are simple to explain: they've spent more than they're earned for too long. That's it. It isn't rocket science. And let's not beat around the bush over what they're spent the money on. A huge part of any football club's outlay is players' wages, and Pompey are no different and probably "worse" in this respect.
It is no secret in the game that Portsmouth have given lucrative contracts over the past few years, contracts that you wouldn't expect from a club of their size. I'm talking about contracts worth £40,000 to £60,000 per week as standard four summers ago, and for all I know those figures have gone up since. "Champions League pay levels" is how one of their directors described it recently.
I was there for one season, and part of that away on loan. Things didn't work out for as I'd like, which was disappointing. I'd even bought a house in the area and moved my family down. But the fans were fantastic and I don't regret giving it a try.
It wasn't money that lured me. It was late in my career when I signed from Manchester City. I was heading for my 35th birthday. I was attracted to Pompey because they offered me the potential of an extra year playing that wasn't on the table at City. I got no more money at Portsmouth than I could have earned by staying at City.
That's not to say that Portsmouth didn't pay top dollar to attract players, but it's absolutely vital to stress the context at this stage. Portsmouth had recently been taken over by Alexandre "Sacha" Gaydamak, in early 2006. He was seen a wealthy football lover with huge ambition and resources to fund that ambition. He put his money where his mouth was. Nobody stopped him buying the club. Nobody prevented him hiring top talent, and nor should they.
He had means and he attracted quality players to Fratton Park by selling the dream of taking the club to the next level.
Look at the calibre of players who moved there in 2006 alone: Sol Campbell, Kanu, David James. Sulley Ali Muntari (now good enough for Inter) came the next summer, with Glen Johnson from Chelsea later, and Lassana Diara, Jermain Defoe, and on it goes. And the reward for this ambition was an eighth-placed finish in the best, richest football league in the world in 2007-08, plus FA Cup glory in 2008.
Good players cost good money, and in a market place where clubs like Manchester United, Chelsea, Arsenal and Liverpool are your rivals for signatures, aspiring to compete with them costs a lot.
Did we, as players, look at our contracts and think "Hold on, Portsmouth play in front of 20,000 people per week, the business plan is unsustainable?"
Of course not. And why should we? There was an owner – a rich, football-loving owner with plans for a new stadium, an expanded fan base, top-half stability and maybe even Europe – and he demonstrated the will and means to fund that.
In hindsight, the spending from 2006 seems to have been a significant factor in Portsmouth's troubles, but put yourself in any individual player's shoes and ask yourself, honestly, what you would have done, not through greed but because there is an opportunity in front of you.
If you're a brickie, a good brickie, earning £400 a week, say, and someone offers you £800 a week to join a new ambitious project that has no obvious flaws. What do you do?  You move. Say you're a journalist, offered double your money to go to a rival, supposedly more stable? You probably go, not realising they may be laying off soon and bleeding loads of cash. Suppose you're a lawyer or an account manager or whatever, and someone offers you a pay hike to take a chance on this outwardly respectable venture. In all probability, you go.
The mess since Gaydamak sold up is extremely complex: four owners and counting this season is strange and extraordinary. But to blame players for being paid a lot is way to simplistic; so too asking them to take sudden massive cuts. That's not to say they wouldn't. To save the club I'm sure all options remain open to everyone.
But it's owners who decide how much they spend. Nobody forces them to pay big money. Nobody.