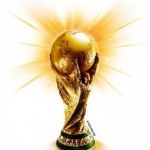 Sporting Intelligence will host open forums on topical subjects on a regular basis, with contributions welcomed directly via this site, as well as through our pages on Facebook, LinkedIn and Twitter. All contributions will be collated here at the forum, a depository for wisdom. Join in. Please do ….
Who will win the three World Cups up for grabs in 2010?
(One in South Africa, then the tournament hosts for 2018 and 2022, to be decided by Fifa's ExCo in December?)
Nick Harris (editor, kicking off the debate):
On the purely footballing part, it wouldn't surprise me to see England reach the final and play Spain or the Ivory Coast, who will contest the semi-final in their section. Victory to Spain / Ivory Coast. On how the 2018 and 2022 bids will be won . . .
My view on the 2018 / 2022 process is Eurocentric not just – I hope – because I'm a European. Logically, I assume European votes will be influential in the process, because European votes are the most plentiful. Europe (Uefa members) have 8 votes, Concacaf 3 votes, Conmebol 3 votes, Africa 4 votes, Asia 4 votes, Oceania 1 vote and Sepp Blatter one vote = 24 votes. Any winning bidder will need 13 votes; and the tournaments will be decided in order, 2018, then 2022.
A lot of the bidders will make excellent cases. Bidding for both 2018 and 2022 are Australia, Belgium & Neth, England, Japan, Russia, Spain & Portugal, USA. Bidding for the 2022 event only there are Indonesia, South Korea and Qatar. The key question is where does any one nation get 13 votes in a process that has been historically political, and where bloc voting and trade-offs have been common?
I believe the Uefa votes will be marshalled by Michel Platini, who is desperate to get the World Cup back to Europe in 2018 after two events away in 2010 and 2014. I think he will try to "whip" those votes together. Initially his "whip hand" will comprise the four non-bidding Uefa votes, and then up to eight as the bidders get knocked out. I also think he will be able to make a case to Franz Beckenbauer – who wants to vote for Australia – to vote for a European consensus choice in 2018.
Now comes the horse trading . . . The USA wants another World Cup, and has a 3-vote bloc of Concacaf as a trading card. Asia (where Australia now resides) wants the World Cup, and has a 4-vote bloc. We know Platini wants a European tournament in 2018: he is on record several times. He has that 4-8 vote bloc. Surely Europe's best chance lies in rallying behind one candidate? Surely Asia's best chance is in rallying round one candidate? (And a personal view is Australia is Asia's best candidate.) And America is Concacaf's candidate so no tough decisions there.
I think Europe is crucial because I don't believe any Concacaf-Asia pact (to bag a theoretical USA-Aus double in some order) is workable. European bidders not only have Platini's whip to help them, but (at least) some supporters in South America / Africa. So I think Uefa will do a deal with either Concacaf or Asia; Uefa will want those bloc votes and influence for 2018, in return for support for 2022. My hunch is the deal will be between Uefa and Concacaf: long-standing ties between those blocs are well established.
I think England, Por-Spain, and Russia are the three viable European bids, and I believe Platini currently favours England; though of course that could change.
I think England can pick up votes in Africa, and in a Concacaf deal scenario, from there too.
So here's a scenario for the first round of 2018 voting: England takes 5 Uefa votes, 3 Concacaf votes and 2 Africa votes for 10 votes in the first round.
Bel-Neth get one vote (Bel). Spain get 4 (Spain + Conmebol). Russia get 3 including two from Africa. Australia get 4 from Asia, plus Oceania, plus Blatter for sake of argument = 6. So Belgium-Neth drop out; in the next round that vote is whipped to England.
2R: England 11, Aus 6, Spain 4, Russia 3.
Russia drop out. Now it gets interesting. If Platini is whipping well, one Uefa vote goes to England, and the two African votes get split up, probably between Australia and England. England could get past the post in the third round.
Under what scenario could Australia win the 2018 bid? With 4 first-round votes from Asia, plus Oceania, plus Blatter, plus a couple of African votes (that's eight), plus Beckenbauer (nine), plus AN Other or two from Europe or S Am (but inconceivable they will get four more). That puts Aus close to England (or chosen European candidate) after first round. But then as Bel, Rus and Spain drop out, where do those votes go? Logic dictates it more likely they go to Europe, probably England.
If Concacaf has supported Europe in 2018, the the 2022 vote goes like this: In the first round, USA gets 3 Concacaf votes, plus most of Uefa's 8, and needs only two from S Am and / or Africa to win in first round.
Suppose Uefa does a deal with Asia though? How does that look? The 2018 vote then becomes shoo-in for the Europe candidate. The 2022 votes becomes a shoo-in for Asia's candidate. If only intra-continental harmony reigned, it would be easy to predict. Then again, maybe each Fifa Ex-Co member will vote independently of his own volition on his own favourite bid . . . yeah right.
Les Reed (via the sportingintelligence group on LinkedIn)
Now consider one or two spanners that may skew the block voting. Firstly China wants to host another major sporting event and did a good job with the Olympics. They have and are investing in new stadia and venues all over the country. AFC is currently very supportive of China, they must be considered in any deal making as far as Asia is concerned though I still favour Australia. Jack Warner has led us up the garden path before and I would not consider CONCACAF as nailed on for 2018 as Warner and Bin Hamann are close allies.African votes are very subjective and Warner may hold a key here, South Africa has great influence and they owe JW I believe. I believe 2018 will be a safe bet in an established country, favouring England but 2022 could be another surprise package and Asia's shoe in candidate may be hosting the final in the biggest bird's nest in the world!
Professor Simon Chadwick (via Twitter):
Russia & Qatar-potentially BIG untapped markets for FIFA.
Scott Bowers
(via Twitter):
In response to Q, 'Who will get 2018 WC?': England.
Craig Fletcher (directly via the comment box below)
Argentina will win the 2010
WC England will host the 2018 WC
USA will host the 2022 WC