By Sportingintelligence
30 October 2011
Below is an official PFA document showing the average wages in English football's four division since 1984-85, except in the top flight since 1992-93, for which wages have been sourced by other means by Sportingintelligence.
Elsewhere on this site today, we have taken the figures below and presented them in tables of weekly and annual average pay to analyse the growing gap between England's top division and the rest, and to highlight the steady and massive inflation in Premier League pay since 1992.
The numbers in this document represent basic weekly pay; wages would typically increase by 50 to 100 per cent with appearance money and bonuses.
This is the first time ever that detailed official numbers from the players' union in the English game have entered the public domain.
.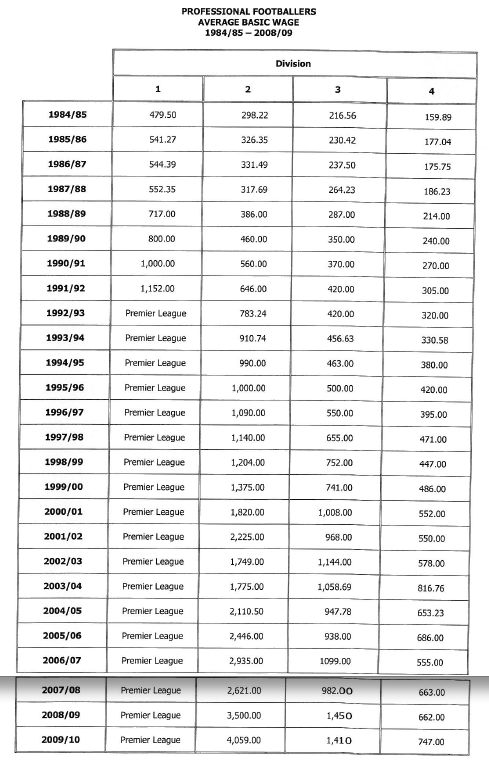 .
Sportingintelligence home page today