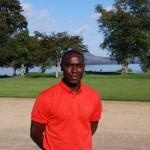 By Andy Cole
22 May 2010
.
Cardiff have reached today's £90m play-off final for one particular reason: they've scored more goals this season than in recent years, and a lot of those goals have come at important times and been crucial in sealing wins by a one-goal margin, or nicking a point in a draw.
Two of Cardiff's players, Peter Whittingham and Michael Chopra, have scored half the club's goals between them, so it's easy to see why both those players made it into the Championship team of the season, as voted by their peers. And while I don't know a lot of Cardiff's players personally, I do know Chopra, or Chops as he's known in the game, and on an occasion like today he could be the man to make all the difference.
Cardiff have slowly climbed the Championship in the past few years, finishing 13th, 12th, seventh and now fourth in the last four seasons. They've been there or thereabouts without making the final push. Will they make it the last step to the Premier League? Certainly if they do, I expect Chops to be part of making it happen. He is one of those prodigies who hasn't lived up to the billing he was given as a teenager but he's a finisher who has thrived at Championship level. I saw that close up when we were at Sunderland together, under Roy Keane, albeit briefly at the start of the 2007-08 season before I went on loan to Burnley.
Famously, Chops joined the Newcastle academy aged 10, then signed as a pro as soon as was possible at 17, and then? Well, then he generally didn't cut it in the Premier League, although he did score the fastest League goal by a sub, for Newcastle against Sunderland, in 2006.
I don't think there's much doubt that Chops has played his best football below Premier League level, where his instinctive play makes him that bit sharper than your average player in and around the box. He didn't really pull up trees with Sunderland but in various loans spells in the Championship, and in several different stints at Cardiff, he's delivered.
Lining up against him today for Blackpool will be another forward who I've played with, DJ Campbell, who was at Birmingham at the same time I was there at the end of the 2006-07 season. Again, he's a player who thrives at his level, and he's also got more creativity about him than Chopra. Whereas Chops is clinical in converting chances created by others, Campbell conjures goals from nothing.
On that same theme, Ian Holloway has made something from virtually nothing (in resource terms) at Blackpool. He's had about £500,000 to spend, possibly less, and in one campaign he's taken a team who've struggled to make an impression for years to the brink of the Premier League.
He's a breath of fresh air as a manager, and while I think the game will be fairly close, I wouldn't be surprised if the maverick Holloway finds something a little bit extra from his team today, and I'd be happy to see Blackpool win.
I don't know Holloway well but our paths did cross once when we appeared on the same radio show and he seemed a decent guy and a good motivator. I take my hat off to him for reaching the play-off final, not least because it involved beating Nottingham Forest in the semi. Two wins in that tie, 2-1 at home and 4-3 away, mean Blackpool have beaten Forest four times this season: they also did a home-and-away double in the league.
If Holloway is the up and coming maverick of English football management, then the established No 1 maverick of the global game is Jose Mourinho, who will have the latest of many moments in the spotlight tonight. I said throughout the Champions League that Barcelona were the team to beat, and if they didn't win the tournament then the side who beat them would. I stand by that, which means I think Mourinho's Internazionale will get the better of Bayern Munich to win this evening.
I'm a huge fan of Mourinho; his record is astonishing, and it's going to get better. Winning titles in Portugal, England and Italy, as well as thriving in the Champions League with different clubs means he's already got his name up in lights.
Mourinho is the Brian Clough of the modern game, a genius. I expect Inter to win the Champions League. I then expect Mourinho to move to Real Madrid and win the title, and improve their Champions League record. And then I expect him back in England.
.
The Triesman 'scandal'? I'm with Gary Lineker
I was away in Hong Kong for a week playing at a Masters event until Wednesday so missed the full furore surrounding what Lord Triesman said in a private conversation. It ended up splashed all over the Mail on Sunday (and went round the world, potentially damaging England's 2018 World Cup bid).
Lord Triesman was tucked up totally; and what an absolute disgrace that is.
I have no pro-Triesman agenda just because I've met the man, spent time with him on 2018 bid business (I'm an ambassador too), and found him to be a decent, professional guy. If I thought anything he'd done was out of order, I wouldn't hesitate to say so.
In this case, he's simply had a private conversation and I find it utterly despicable that somebody would take such a conversation and flog it for cash. I find is despicable too that a newspaper would pay for that; what depths would these people stoop to? Are we really saying that nobody with a public profile is ever allowed a private conversation free from fear it will be published?
How many journalists, editors or other people related to the Mail on Sunday would want every private word help up to public scrutiny? None, I'd guess.
It goes without saying I think Gary Lineker was right to withdraw from his column for that paper.
.
Remember all the good work too
Here's a repeat of an item I wrote in February. Too rarely do we hear about the good work footballers do: loads of it. And I'm delighted that a charity golf day I'm hosting on 26 May at The Grove in Hertfordshire, with all proceeds to the Prince's Trust, will be supported by many players. The England squad will be staying at The Grove that evening, and departing for the World Cup from there the next day. I don't know yet whether some of them will be allowed to get involved with the golf day; that's a straight call for Mr Capello. But I know that a good number of well-known football figures and those close to the game will be there.
.
The fee for Andy Cole's column is donated to Alder Hey hospital and sickle cell anaemia research. He works on charitable projects with the sport and media team at law firm Thomas Eggar. Andy Cole's columns, or abbreviated versions, also appear in The Independent.
.