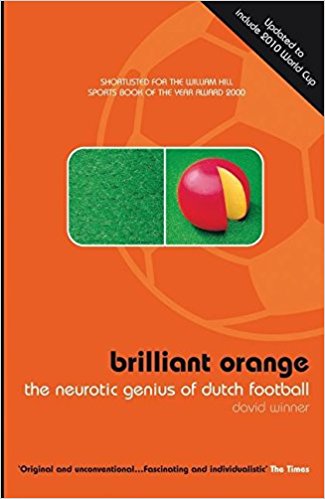 David Winner's classic, Brilliant Orange, published in 2000, is a different kind of football book. It begins: "If this is a book about Dutch football at some stage you'll wonder why it contains pages and pages about art and architecture, cows and canals, anarchists, church painters, rabbis and airports."
Winner saw Dutch football as a mirror and expression of its culture, and his idiosyncratic explorations lead him into weird and wonderful places. It works because Winner is simply a great writer but it also works because, at its core, it is a rollicking good football book, featuring all the names from the glory era of Dutch football – Neeskens, Rep and the overarching presence of the legendary Johan Cruyff. 
This is an extract from an interview with Winner, part of a new 10-part podcast series, Between the Lines: The Stories Behind Great Sports Writing produced by BackPage Press
.
16 January 2018
.
Q: How did you come up with the idea of viewing the glory era of Dutch football through the prism of the country's culture?
David Winner: I saw Ajax play first and then the Dutch national team… and was swept away. That team is loved all over the world, and the great outpouring of love and grief after Johan Cruyff died was unusual for a footballer or any cultural figure. But it bore out the feeling I had for many years – that he was a major cultural figure not just a sporting one.
I spent some time in Holland as a teenager but I'm not sure why I had such an affinity with it. My idea of the football was always tied up with the idea of the place and Dutchness which, for me, was always just out of reach because I'm English and I don't speak Dutch. The two concepts flowed together very naturally for me. It was always going to be about the wider culture in the football. I was very surprised and thrilled when the book was a success. I didn't know if people would read it.
Q: I like the idea of the cultural and social revolution in the 1960s happening at the same time of Total Football…
DW: Cruyff was not an educated guy in the conventional sense but he was profoundly intellectual in his way of seeing the world, which was very fresh. I often wonder how Cruyff would have turned out if he had been born in the north of England, or Germany or Italy. Or if he had been born in the 1930s, I wonder how many of the elements that were present, would have been present. It's an accident of timing.   
Q: You explore the hinterland beyond football, but it's also a great football book with lots of interviews with these great players…
DA: The feeling I got from talking to these great players was the same feeling I got when watching them years earlier. Myself and Johnny Rep really connected. The way he played and the way he is – a lovely mixture of toughness, vulnerability and generosity.
The thing that struck me about all these guys was that they were enormously warm, open and willing to engage.  Ruud Krol was an interesting mixture of impregnability, and gentle, free-flowing, philosophical observations – which was exactly what charmed me about that team in the first place. There was no problem with access to any of these guys, except Cruyff.
Q: Rob Rensenbrink is described in the book as Cruyff's equal …
DW: I love Jan Mulder's description of Rensenbrink. He said: 'When I kick a ball it is just a man kicking a ball, when Rensenbrink does it, it's like he's got beautiful handwriting'. Such a poetic and true thing to say. He looked like Cruyff's bigger, bonier brother.
.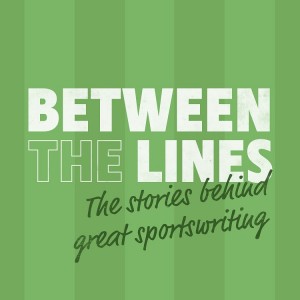 To hear the full interview, subscribe to Between the Lines on your podcast app (look for the green logo). A guide for the first six episodes in the series is here. 
.
Follow SPORTINGINTELLIGENCE on Twitter