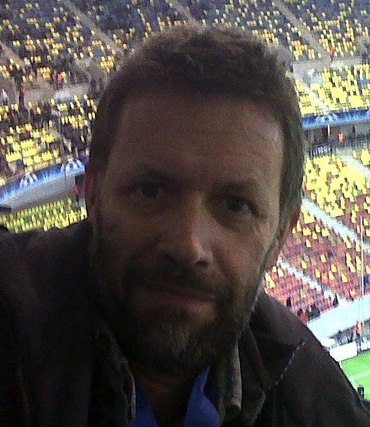 By Ian Herbert
12 September 2014
One of the main panel events at the Soccerex global convention in Manchester this week was headlined: 'How to run a club successfully.' We heard all of the usual stuff about what the game has become: Liverpool selling £50,000 of Mario Balotelli shirts in a day, reaching 10 million unique users and having 100 million page views on the website. And associated confection.
And then the Sporting Lisbon president, one of a panel of executives assembled for the discussion, said two extraordinary things. That he did not know who ultimately owned some of his players. And that for all he knew they may be involved in encouraging those players to fix matches.
Astonishing. And potentially accurate.
Bruno de Carvalho (pictured, below right) was talking about third party ownership (TPO) – the system, illegal in this country but common in eastern Europe, Portugal and Spain and widespread in South America – which allows organisations to buy a stake in a player, often in return for handing that individual's club some much needed cash, and to receive a share of the transfer fee when he is sold.
The players' union Fifpro hates the feudal system, in which a player's destiny is in the hands of the company which owns him. But the reasons for concern run deeper than pastoral worries for players. The fear is at the prospect of something far more malign. Allowing any third party to own a player leaves the sport at the mercy of any criminal enterprise which sees the vast sums to be made from the sport. The kind of criminal enterprise that feeds off a financially-struggling club's the desperation for cash or of a desperate player, in search of a club. Pay me and I'll let you have a share of my player. Pay me and I'll find you a club. But I hold the reins.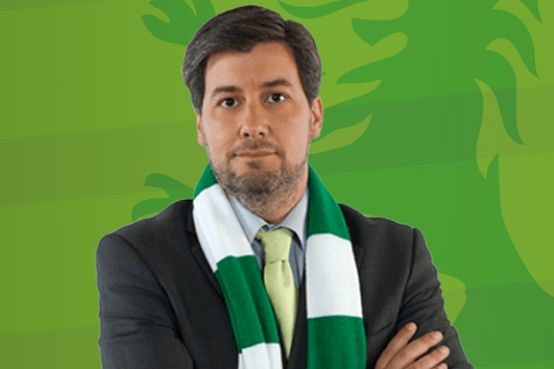 There are plenty of desperate clubs in football. The British game alone reveals that. All of them want the cash to find the golden ticket to success. Fertile territory for criminal enterprises.
And what happens when that criminal enterprise has penetrated the sport? We know precisely what, because a Soccerex event on the very same morning as Carvalho's revelations told us. The former head of the European Professional Football Leagues, Emanuel Medeiros, told the convention that an entire professional European football club is being run by an organised crime syndicate. He would not name the club or country but the insinuation was that match-fixing was behind the enterprise.
The prospect that Carvalho raises is not a theoretical one, but a real one. The ownership of a group of players by a third party provides fertile grounds for corruption if the owner is unscrupulous. There are dangers like these:
If the same third party owns players from two teams contesting a match, how are we to know that those on one side will not be encouraged to help the others win a match, if relegation or promotion is at stake for that side?
If a young player wants a move which is good for his career, to work with a manager who can best develop him, how can he make that move if the system allows a third party which owns a majority share in to sell him – over the head of the club, in a move which ill suits his own development? ("Indentured slavery" is Premier League chief executive Richard Scudamore's description of the practice.)
If a third party has links to two clubs, one of which has sights on another's, how are we to know that one club will give another illicit help in pursuing players?
The Premier League summed up these dangers last weekend in a piece written by this website's editor for the Mail on Sunday. A spokesman for the Premier League, which is actively lobbying to have TPO outlawed worldwide, said: 'It [TPO] threatens the integrity of competitions, reduces the flow of transfer revenue contained within the game, and has the potential to exert external influences on players' transfer decisions.'
Where match-fixing is concerned, dangers tend to exist where groups of players fall under an individual's control. The recent Australian match-fixing case – involving games in a semi-professional league in Victoria state – revealed as much. It involved a group of controlled British players. They were not even third party owned. Fixing games with players who are third party owned would be substantially easier to accomplish.
The most revealing – and disturbing – part of Cavalho's comments was his admission that he does not even know who ultimately does own his players. Chelsea FC have never been willing to comment on evidence that they might be involved in the third party ownership of players outside the Premier League. So I asked Carvalho if a Chelsea affiliate company owned some of his players – perhaps 11 of them?
"I know nothing," he told me. "This is new for me. Maybe. I don't know." Hardly a convincing reply. That is not to imply wrong doing by Chelsea.
Carvalho is clueless about Chelsea because he admits anyone could be behind the third party ownership funds, registered in offshore tax havens. "If you are speaking to me about the funds … do I know who are the owners of the funds?" was his reply to me. "No I don't know. But is it me that needs to know? Or is it football that needs to create the rules to understand what kind of money is coming to football."
Carvalho's presentation to Soccerex revealed that Sporting were in a state of financial desperation when he took over 18 months ago. Countless others are in the same position. Sporting say they will have no more involvement with third party agents, though it is a very solitary stand in a nation where the practice is rife. There will always be another club ready to take the money and gain sporting advantage. The risks are self-evident. Premier League's third party ownership ban is meaningless if it is not extended the world over.
.
Ian Herbert, shortlisted as Sports Journalist of the Year in the prestigious Press Awards and highly commended in the SJA Sports News Reporter category  is The Independent's Northern Football Correspondent (see archive of his work here). Follow Herbie on Twitter here.
.
Follow SPORTINGINTELLIGENCE on Twitter
Sportingintelligence home page