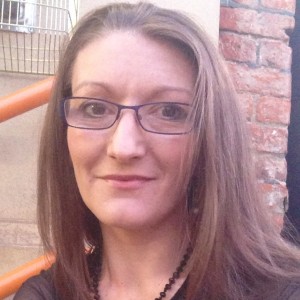 By Lizzy Ammon
12 December 2013
If you were to read the UK newspapers, you'd be forgiven for thinking that England have already handed the urn back to Australia.
It's not quite that bad as England prepare for the Third Test in Perth that starts tomorrow (Thursday night, UK time). Two down with three to play isn't time to wave the white flag, and if this England side have shown anything in the last few years, it's that they are not to be written off.
(Ok, so no England side has ever come back from two-nil down in the Ashes but this side like the challenge of re-writing history. They re-wrote it in India last year, as some of the sager pundits predicted they might).
Yes, Adelaide was as weak a performance from an England side during the Flower regime as there has been. There have been some grim displays before – most notably the horror in the desert at the beginning of 2012.  But that was against a mystery spinner in alien conditions. This Adelaide defeat was against a good but not great team on a very good batting wicket. It was a surrender of an embarrassing nature.
But it mustn't be underestimated how much the situation with Jonathan Trott will have upset many of the team in Brisbane. Trott is an incredibly well liked and well respected member of the team and it stands to reason that seeing your mate having a rough time will have an effect.
The signs were there before this tour even started that the side was in a precarious situation.  They have paid the price for not nailing down someone at number six having tried everyone bar my grandma in that position.  They're also guilty for over-estimating the strength in depth in England's bowling stocks. Eighteen months ago we were talking about how exciting it was that we had so many seam bowlers vying for the slots but in fact England were always over-reliant on Anderson with the others peaking and troughing with alarming regularity.
There are plenty of other factors at play here too. England haven't suddenly become a bad team – they're a good team. In 2012 when they became number one, they were a very good team but they've never been a great team and there's legitimacy in the theory that the things that were once their greatest strengths are now their greatest weaknesses. The insular nature of the camp, the meticulous but often joyless planning, the intense nature of being in the England camp – some of this might now be coming back to bite.
Every player interview since Adelaide has been refreshingly honest and forthright.  They have discarded the usual media training nonsense. There's been no taking the positives. It's just a shame it's taken two heavy defeats to get this bunch of players speaking in normal English.
That's not to take away from what have been very good Australian performances.
But in the same way England haven't suddenly turned into a bad team, Australia haven't suddenly turned into a great team. They aren't. They're getting good performances out of their players.  They're looking a settled side full of belief and confidence. But their weaknesses are still there.
Darren Lehmann isn't suddenly a genius. He's just taken a very different approach to management from Flower. Perhaps England could do with a bit more levity in their dressing room and a bit of the "F**k  it – it's only cricket" can release the pressure.  It never seems like the England camp is a very relaxed place to be.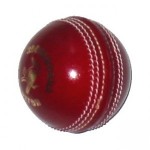 Too much cricket?
I've never bought into the notion that cricketers play too much. It's their job.  But even I must admit that the administrators desire to bleed every last penny out of their international cricketers is starting to have a very clear effect.
It doesn't take a cricketing genius to see that many of this England team are simply frazzled. They are battle scarred and war-weary
Across all three formats (excluding tour and warm-up matches) England have been in action on a staggering 84 days so far this year.  This is all the more pertinent given that more of England's players play across all three formats than the Australian players who have a very different limited overs squad.
It's been a packed year, going straight from a home Test series into an International tournament in which they got to the final and then straight into the draining environment of an Ashes series. Add in the media and corporate requirements placed on the players and you get the sum total of some knackered blokes.
Of course, sympathy may be in limited supply – they are remunerated very well and they get to live a fairly glamorous life but there's no getting away from the fact that it will and is taking its toll.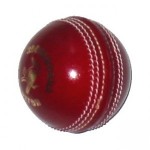 Rest and rotation 
Given the hectic schedules mentioned above, the selectors have taken a very sensible decision to rest Anderson, Swann and Pietersen from the one-day series at the end of the Ashes. It didn't take long for the usual criticisms of cheating the paying public to come out but what can the selectors do?
They're trying to prolong the careers of some of England's senior players for as long as they can. They're also trying to plan for the World Cup in 2015.  There's no guarantee at all that these players will still be around in 2015 – they may be hurtling towards the end of their careers (Swann in particular).  It makes sense to give an opportunity to some of the more fringe players.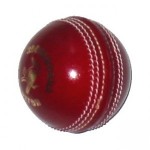 What do umpires actually do?
Yes – what exactly do they do these days?. It seems they no longer call front foot no balls, they refer even the most straightforward of run out decision to the TV umpire and they don't give clear direction to the players on when the on-field aggression (or "banter" if you can bear to use that word) is going too far.
As Mike Atherton wrote in his column, they are little more than hat-stands these days.  They do make very good hat-stands though as shown by Umpire Erasmus's wearing of Nathan Lyons baggy green on the top of his own white hat at a pleasingly jaunty angle that Stella McCartney would approve of.
Still, Billy "look at me" Bowden is back for the third Test so that'll be fun won't it?
.
Lizzy Ammon writes for SPIN cricket magazine  (here and on Twitter @spincricket), and for The Sunday People (columns here and on Twitter @peoplesport) and you can follow Lizzy on Twitter at @legsidelizzy
.
Follow SPORTINGINTELLIGENCE on Twitter