*
The Premier League has never been richer – and yet most of its clubs have never been more fretful. When the new three-year cycle of TV deals for 2013-16 begins this summer, some £5.5bn of TV cash alone will pour into England's top division. That makes it more important than ever for clubs to stay there, and more and more desperate for those who fear missing out. Instead of relishing the riches, the beautiful game has become a nine-month exercise in stress for many fans, and Ian Herbert for one argues there is greater contentment elsewhere.
.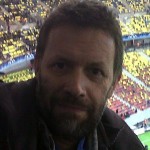 By Ian Herbert
1 April 2013
I got to thinking about this when I came across one my favourite old photographs (below).
It's me (far left), my twin brother Pete (grinning, right) and dad in the crowd at Upton Park in January 1992 to see Wrexham's FA Cup fourth-round tie. West Ham were four leagues above us and the game would end 2-2 but we didn't know that would be the outcome when the photograph froze the moment in time before kick-off.
The grins were quite possibly about the Monopoly notes floating around on the east London breeze in a mood of fraternity for Mickey Thomas, about whom there had been rumours of involvement with funny money – over which he'd later be arrested.
Most of all the smiles were about knowing that winning was possible and that anything could happen that afternoon, a few weeks after we'd put Arsenal out of the competition, with Thomas prominently involved.
On a week-to-week basis, that much is true in the Premier League; winning on any given day remains possible. Hence Southampton fans can believe in anything after beating Manchester City, Liverpool and Chelsea in recent weeks.
But the broader perspective of playing in the Premier League for a season doesn't make such a happy story. Could anything happen for teams in this division? Not really. The best that might occur for most clubs is survival and the worst outcome – spending nine months stalked by relegation – has befallen more clubs than ever in the 2012-13 season.
It has been the campaign which the term 'bottom 11' has come into play; all of them fighting for the right to stay around for another season of fighting to stay around. The impending new TV deal raises the stakes and only compounds the kind of madness which is now unravelling at Sunderland.
The fans there don't seem to be protesting much about the inestimably poor decision to dismiss Martin O'Neill in favour of Paolo di Canio, whom the former Swindon chairman Jeremy Wray says will be box office, which isn't the most encouraging endorsement of a man who has left some managerial carnage in his wake. Few teams have less to grin about than Sunderland.
I've been grateful over a number of months for the great work the financial writer Ed Thompson has done on the club, which enabled us to report on the day that O'Neill was presented as manager that the Northern Irishman would need to stem the wage bill as the club were careering towards failing Uefa's Financial Fair Play test and being denied a license to lay in Europe, if they were actually to achieve such a goal.
A full 16 months on and their picture hasn't changed. Sunderland quietly slipped out their financial results the Friday before last – a practice now depressingly common among clubs with bad news to bury, as Ed writes here – and the latest £26m loss, taking their own losses to £44m over two years, means that their proprietor, Ellis Short, will need to inject around £30m of equity into the club if they want to meet the financial threshold which allows them to apply for a UEFA license.
As Ed says, the Premier League don't disclose which clubs don't apply for a license so it is possible, so if Short doesn't fancy laying out that money, the club may simply not apply. That would mean the fans turning up to the League Cup and FA Cup games, unaware that the club cannot compete in UEFA competitions even if they are successful.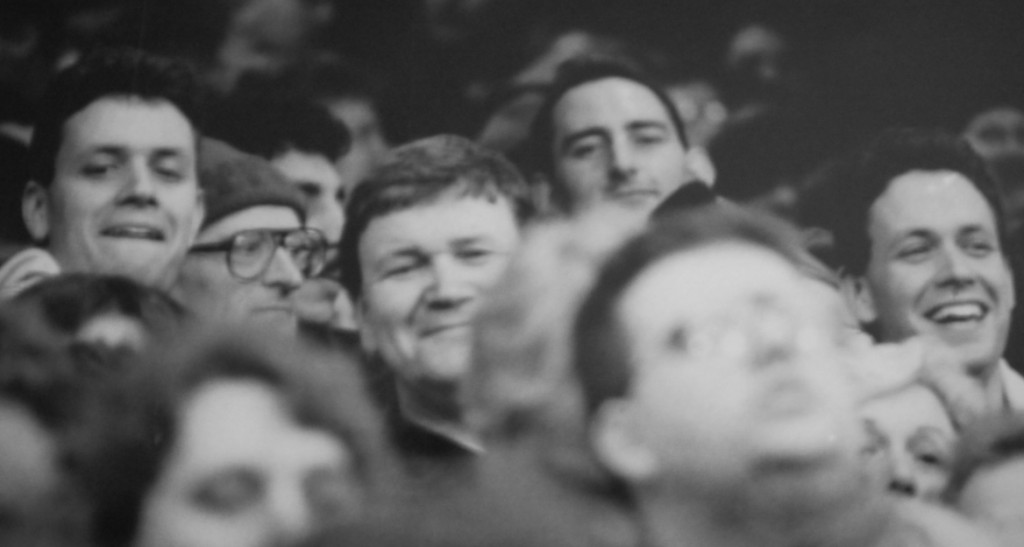 We were not totally delusional about Wrexham winning the FA Cup that year at Upton Park but at least there were grounds to dream about all outcomes – justified, when the club made the quarter- finals a few years later.
Of course, there'll be no protests about O'Neill's sacking, as fans possess that eternal belief that the new man just might be a better man than the last one and that always limits the sense of outrage.
Reading fans have tolerated Brian McDermott's departure, and the soaring achievements of Southampton's Nigel Adkins were not enough to provoke much outrage when he went. Harry Redknapp was hailed as a saviour but where are QPR now?
The new Premier League TV deal has simply made the desperate a lot more desperate, in the Premier League and in Championship.
No fewer than 55 of the 92 Premier League and Football League managers have been in work for less than a year.
The concept of changing horse two or three times a year is no longer unheard of. Those in the managerial profession feel like a bunch of freelance sub-contractors now, as LMA chief executive Richard Bevan said a few weeks ago.
It all seems like a fairly desperate place and though Wrexham attest to the fact that there are no guarantees of greater contentment outside of the top flight – they plummeted into the Conference five years ago, shortly after moving out of administration – it seems like an infinitely finer ride.
One of mates my called the FA Trophy final "that FA thing" last week and few will be able to name the finalists but that day out to Wembley, beating Grimsby Town and seeing the trophy cup lifted was sweet. The ticket's been framed and is on the wall. Not a lot of Premier League fans can say that.
. 
Ian Herbert, who was shortlisted as Sports Journalist of the Year in the prestigious Press Awards, and highly commended in the SJA Sports News Reporter of 2012 category,  is The Independent's Northern Football Correspondent (see archive of his work here). Follow Herbie on Twitter here.
.
Follow SPORTINGINTELLIGENCE on Twitter
Sportingintelligence home page