*
Social networking has myriad upsides, few would disagree. And no journalist working on a national platform can expect that their work will pass without criticism. It's never been quicker or easier for readers can make summary judgement, for good and ill – and many routinely hurl abuse. Getting that kind of feedback is par for the course for most writers. That's free speech. But Ian Herbert wonders what on earth he must have done to enrage fans of Manchester City, given acres of positive coverage over numerous years, when the smallest thing can set some of them off into paroxyms of rage and bile. Is it just his name? Or his beard?
.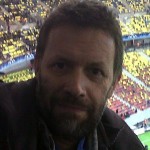 By Ian Herbert
4 March 2013
Tell me why the abuse I get from Manchester City fans surpasses all other.
"Because you've got a name and reputation for dissing our club," is no doubt one response.
"And you've got a beard for it."
Yes, they've certainly been cropping up on Twitter in the past week.
One soul took the time and trouble to share the view that I embody nominative determinism. Herbert by name, herbert by nature. Nice one.
It's strange, though – the things that can invite rebuke in these days of Twitter which, to quote a mate of mine, would a bit like having all your favourite people in one room if you could only shut the leery gatecrashers who just want to have a go.
One of my heinous recent offences was tweeting a link to a match report on City's 2-0 win over Chelsea about a week ago and, often lacking originality, I copied out the headline that the folk back in the office at The Independent has used on the paper's website.
It mentioned that Toure and Tevez had settled 'El Cashico'.
It wasn't exactly meltdown – I've not got that kind of following – but the red light on the phone did look like it might melt the thing as the tweets came in.
It's naivity, I'm sure you'll tell me, but I just didn't get the Twitter semantics. The case against (me) is that El Cashito is an insult and a putdown, which fans believe define City as the height of chav. "We've been waiting all day to see who'd use it," someone said. Honestly? You did that?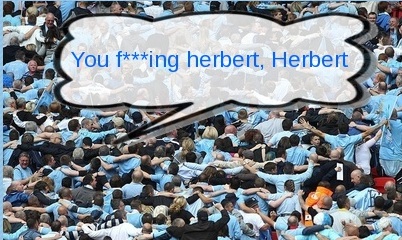 Then I wrote about City's plans for world domination. This is a club who've always been ambitious and resolute about breaking new ground, ever since Sheikh Mansour bin Zayed al Nahyan took over and appointed individuals like Khaldoon al Mubarak and Simon Pearce – people who run global businesses and invest petrodollars on a scale way beyond the purlieu of Premier League football – to accomplish the task.
There were serious details in there about how the club will seek partnerships in at least three continents, are overhauling merchandise and re-ordering the business. I'd been poking around at it for three weeks. Just ask the City people I've been mithering.
That story got some red light responses too, all right – but not a single one of them about City's pursuit of globalization.
Every last reaction related to me reporting what I have been privately told about the club – that despite a feasibility study they've not been ready to expand the size of the Etihad stadium until they know they can fill the thing. City's gates a very good, in the league at least, but they don't sell out every game in every competition.
The club is still growing but there's not an Arsenal-type fan base just yet. Which intensifies the need for global revenue.
"Why lie?" I was asked, as if I'd invented the fact that seats have been available for some City games this season. "Why didn't you research?"
I was even getting links three days later to stories of City's forthcoming game with Newcastle being a sell-out.
The process of establishing facts doesn't always entail being able to tell who told you them. It's not every executive who wants his name in lights and speech marks. City's official capacity from Premier League games is 47,805. The biggest attendance this season is 47,386.
They sometimes manage to re-sell the away quota of tickets which are returned to them but not always. The cup attendances are less than the League: 28,015 against Aston Villa in League Cup, even with discounted pricing. Source: Manchester City's match programmes. More details here.
City are trying to expand in innovative ways. Social media means we can discuss that, if anyone wants to. Yet all anyone wants to talk about is home attendances. Tell me why?
Because of all that public criticism City got from certain members of the commentariat when they became wealthy overnight?
Because Manchester United happen to be the best example of the way to go and tend to be a point of comparison?
Because Twitter is an overrated pit of abuse? Any one of the above.
I've been writing about City for five years. The Sheikh arrived not long after I started writing about football. The club are also one of the most open and willing to engage, which has nurtured a better understanding of what they're about than any other club, for many of us.
They've had managers who'll talk and who don't resort to ridicule ands put-down, like Sir Alex Ferguson does, when an individual's questions are uncomfortable ones.
So I've written about their Etihad Campus, their excellent former technical director Mike Rigg – who was installed by Mark Hughes. I've always felt that the public ridicule heaped upon former chief executive Garry Cook disguised his brilliance. And I think that Roberto Mancini is too exacting of his players and too willing to censure them publicly to take the club on.
I'm not a Manchester United fan. I was brought up in North Wales and support Wrexham, who do not fill their stadium.
I do have a ridiculous surname . That's it: off to trim the beard.
.
Ian Herbert, who has been shortlisted as Sports Journalist of the Year in the prestigious Press Awards, notably for his coverage of the Hillsborough Independent Panel,  is The Independent's Northern Football Correspondent (see archive of his work here). Follow Herbie on Twitter here.
.
Follow SPORTINGINTELLIGENCE on Twitter
Sportingintelligence home page