*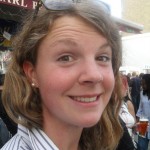 ALEXANDRA WILLIS is a multimedia tennis journalist who flits between Wimbledon, SportingIntelligence, the TennisSpace and a few other outlets, while tweeting copiously and trying to improve her (terrible) backhand in her spare time. 
"If I were to go to a tennis tournament, it would be Indian Wells. No question."
That statement was not uttered by an employee of Desert Champions LLC, the company which owns and runs the 10-day hard court tournament at the Indian Wells Tennis Garden. It wasn't anyone employed by Larry Ellison, one of the most popular benefactors in tennis, whose seemingly limitless chequebook has turned Indian Wells from the brink of a yard sale to its current position of strength.
It wasn't a tennis player, or member of the press, or anyone else associated with the game. Instead, it was an unsuspecting nameless member of the public, whom I happened to hear in the boarding queue at San Francisco airport. How and why Indian Wells came up in his conversation with another unsuspecting nameless member of the public, I don't know. But the sentiment rings true.
I had my first pootle about the Indian Wells Tennis Garden two years ago, and ever since then, it is a tournament that I would put on my go-to list every year. I feel almost as strongly about it as I do about ice cream.
But there is a very real reason that players, press and public wax more than lyrical about tennis in the desert. Because the BNP Paribas Open is a tournament that is constantly nipping and tucking at itself to be better. With one of the most powerful men in the world at its helm, that may not be a surprise. But you could see the temptation for Tournament Director Steve Simon and his crew to rest on their palm-shaped laurels. And yet they do exactly the opposite.
True, Indian Wells benefits from one of the most stunning backdrops in the tennis world, the sandy-coloured mountains meeting the sky head on in a blur of bumps and crevices. Rows upon rows of green hard courts, decorated by palm trees, somehow look picturesque rather than like an overflow of concrete. And then there's all the grass. In a desert.
But a nice view does not win approval on its own. The Foro Italico in Rome is a setting steeped in history. And yet the poor Romans bore the brunt of a lot grumps last year.
The reason Indian Wells has become a tennis fan's nirvana is in the attention to detail that has turned the dilapidated into the dignified. What has become one of the largest tournament sites in tennis is an open and inviting space that benefits from 350 days of sunshine and a constant 70-odd degrees. But beautiful weather can soon become a burden if there is no shade. Sunburnt people are not happy people. Cue the building of a 19,140 square foot shaded structure in the public area of the grounds last year, a principle that has been applied to the player and media dining area this year. Another is planned for next year.
Two years ago, seating was installed around the practice courts, recognition of the fact that fans can learn just as much from players having their daily or twice-daily hit about as they do from watching them compete, and allowing them to do it in an orderly, controlled fashion, rather than a pressed-up-against-a-fence type scrum. And, crucially, information towers around the grounds were put in to tell the fans who was practising when.
Another example is the provision of additional parking in 2013. No matter how much someone is looking forward to their grand day out, if they've been waiting in a parking queue for an hour, even the sight of Rafael Nadal playing football might not enthuse them immediately. Thus, there are plans to add to the already extensive 55 acres of outdoor parking with spots for 2,000 more cars.
It is with learnings like these in mind that Indian Wells, with the support of the local council, has announced an onsite expansion plan worthy of the four Grand Slams. Which other tennis tournament has the luxury of being so secure in its plans for the future? Most spend the majority of their efforts recruiting players and selling tickets.
The biggest and boldest enhancement will be the construction of a brand new permanent 8,000-seat second court to join the 16,100-strong Stadium 1, the second-largest tennis stadium in the world behind the goliath that is Flushing Meadows' Arthur Ashe. Then there are the two new restaurants, a new marquee site entrance complete with new box office, four additional practice courts, and
"We are extremely excited about our expansion, and thrilled that the City of Indian Wells has approved our plans," said tournament CEO Moore. "Larry Ellison's vision for this tournament has been nothing short of incredible, and the innovations and enhancements he has put forth have benefitted fans and players alike. These tournament-specific changes will continue to put this facility on par with the best in the world, deliver an unparalleled experience for fans and ultimately make the BNP Paribas Open better than ever before."
There are the headline-grabbers, too. Two years ago, the installation of Hawk-Eye on all eight match courts, the only tennis tournament in the world to offer the player challenge technology on every court. This year, the record $11million prize money pool. Next year?
Work is also being done to raise Indian Wells's international profile. Stuck in a tough spot in the American sporting calendar, sandwiched in the middle of March Madness (that's college basketball to the non-American), getting a proper profile on the American TV networks has been tricky. So, instead, 2013 sees the introduction of BNP Paribas Open Radio, a live radio presentation from all around the grounds staffed by the voices who bring Wimbledon to life on BBC Radio 5 Live, available to tennis fans around the world online.
Then there's 'Live at the BNP Paribas Open,' which bears an uncanny resemblance to the All England Club's Live @ Wimbledon, and not just in the name. A live online preview show from inside the tournament grounds, fronted by Tracy Austin and other assorted tennis stars, it aims to bring Indian Wells to life in a different way.
And, from 2014, with an expanded and relocated TV production compound, ESPN could be wooed back to the garden full-time.
And this is without even mentioning what the tournament does for the players. The grassy area for football, stretching, and whatnot one of those things I've never seen at a tournament anywhere else.
"Anyone who knows me understands how much passion I have for the sport of tennis," Larry Ellison has said. "My goal was to build upon the legacy that this event created before I owned it, and push the boundaries about what is possible in the future. I am certain we will continue to cement ourselves as one of the best sporting events in the world."
With what Ellison has achieved in just three years, his statement seems unfailingly true.
.
Visit the Sporting Intelligence home page for the latest news and exclusives
More on tennis / More from Willis