By Sportingintelligence
May 2012
.
From time to time, Sportingintelligence will be adding word cloud images into this gallery, representing stories that appear on this website. Most recent additions on top. Scroll down for more.
.
5 The Premier League's TV rights sale for the 2013-16 seasons and what it means     Read story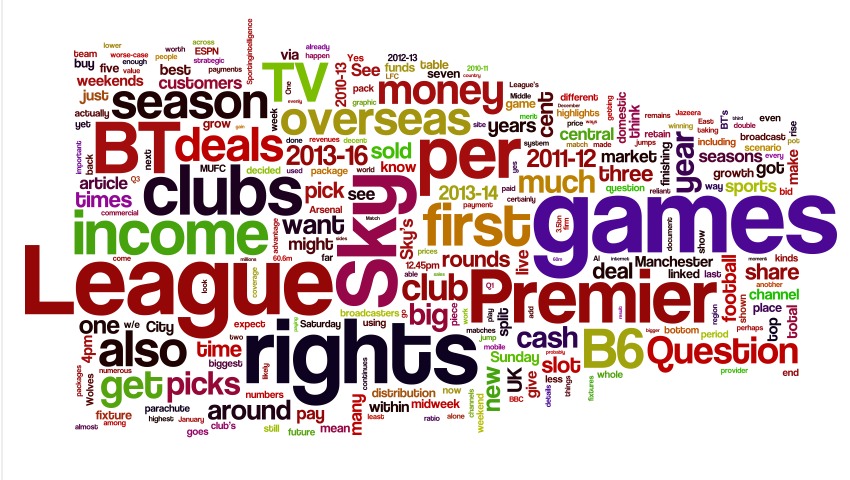 . 
4 Wales, Bale, Giggs & Co: from historic outcasts to the heart of Team GB      Read story
.
3 Stan Kroenke at No1 in a list of global sports tycoons    Read story
.

.
2 Letter from Blackburn's deputy CEO Paul Hunt to owner Mrs Desai    Read story
.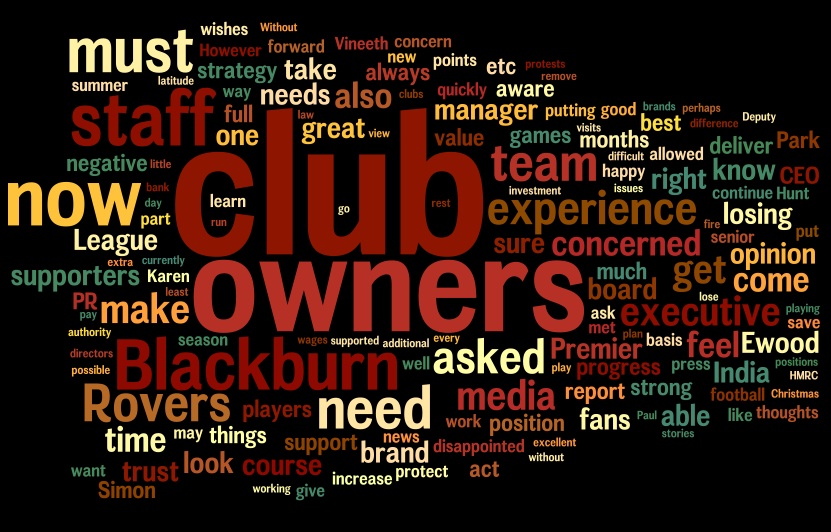 .
.
1 The highest paid sports teams in the world   Read story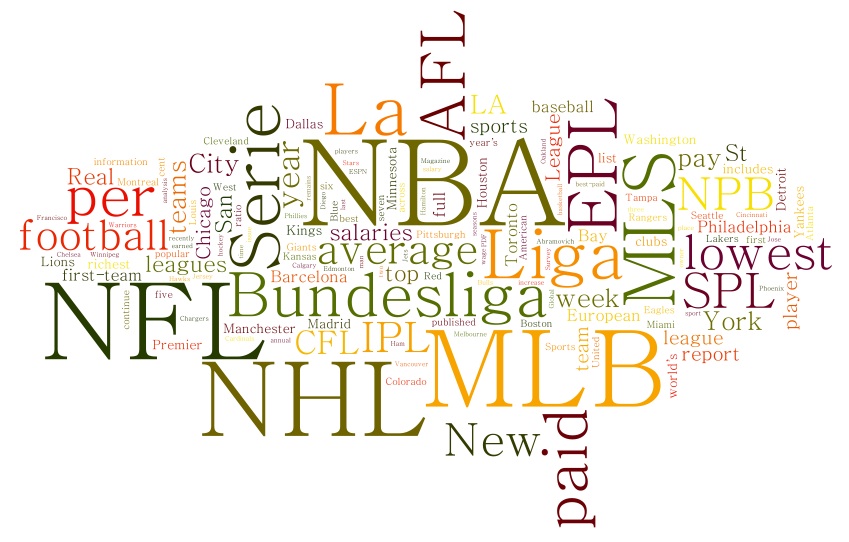 .
And some previous stories …
.
Why Liverpool are the most trophy-laden club in English football history    Read story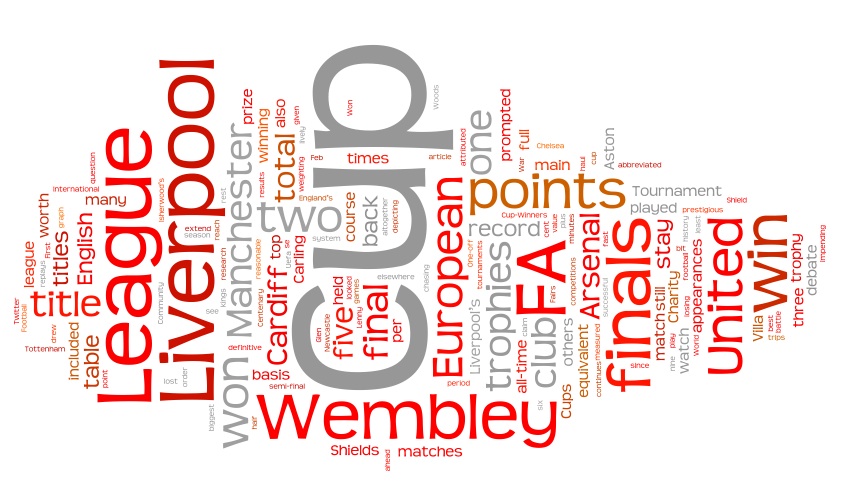 .
The glorious history of foreign players at Manchester City     Read story