By Brian Sears
10 December 2011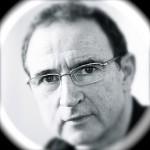 The form book would seem to favour Martin O'Neill as his new club, Sunderland, have their first fixture under him against Blackburn on Sunday.
Not only are Blackburn one of three clubs awaiting their first away win of this season but Sunderland haven't been defeated by Blackburn in the last three seasons.
In fact, Sunderland now have a longer unbeaten run against Blackburn than against any other current Premier League club. It dates to January 2008.
.
.
Sunderland's last Premier League defeats against the other current Premier League clubs:
4 Dec 2011: lost to 1-2 to Wolves.
26 Nov 2011: lost 1-2 to Wigan.
5 Nov 2011: lost 0-1 to Man Utd.
16 Oct 2011: lost 1-2 to Arsenal.
26 Sep 2011: lost 1-2 to Norwich.
10 Sep 2011: lost 1-2 to Chelsea.
20 Aug 2011: lost 0-1 to Newcastle.
30 Apr 2011: lost 0-3 to Fulham.
9 Apr 2011: lost 2-3 to West Brom.
3 Apr 2011: lost 0-5 to Man City.
20 Mar 2011: lost 0-2 to Liverpool.
26 Feb 2011: lost 0-2 to Everton.
12 Feb 2011: lost 1-2 to Tottenham.
5 Feb 2011: lost 2-3 to Stoke.
15 Dec 2009: lost 0-2 to Aston Villa.
28 Nov 2008: lost 1-4 to Bolton.
2 Jan 2008: lost 0-1 to Blackburn.
(NB: Sunderland are facing Swansea and QPR in the Premier League for the first time this season)
.
Only against Bolton have Sunderland gained more points (16) in the last three seasons than they have against Blackburn (12), but they did lose 1-4 to Bolton at Sunderland in November 2008. For Sunderland's record against all the current Premier League clubs since summer 2008 see the table below, which also contains Blackburn's record since then.
Form-wise Blackburn would rather be playing against Bolton: Bolton are one of six Premier League clubs that Rovers have beaten as many as three times in the last three seasons. The set is completed by Aston Villa, Newcastle, Fulham, Wolves and Wigan.
Blackburn have only to wait until the Wednesday before Christmas for Bolton to visit Ewood Park.
.
More on Sunderland / Blackburn (or search for anything else in box at top right)
Follow SPORTINGINTELLIGENCE on Twitter
Sportingintelligence home page
.