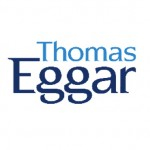 *
THE SPORTS LAWYER is actually a posse of Britain's brightest lawyers, from the Sport & Media team at the UK law firm, Thomas Eggar, who will be contributing features, analysis and insight on a regular basis on the key sports law issues of the day. In TSL's latest column, Paul Gaff and Andrew Nixon consider the legal implications of the 'Lino-gate' story that cost Andy Gray and Richard Keys their jobs
.
,
.
By Paul Gaff and Andrew Nixon
31 January 2011
The Gray-Keys 'Lino-gate' furore is a story that will run and run, in legal terms as well as in media terms.
To recap the background, for those not familiar with the circumstances, perhaps among our overseas readership:
Two of the best known and longest serving faces in British sports broadbasting, Andy Gray and Richard Keys, lost their jobs last week following their off-air comments about female lineswoman Sian Massey prior to Liverpool v Wolves game on Saturday 23 January 2011.
The discussion included comments from Mr Keys on Ms Massey's knowledge of football's offside laws. Sky immediately removed them from fronting the coverage of the following Monday night's Bolton v Chelsea game.
It appeared that Sky's swift action would be the extent of any formal sanction until the further off-air footage of Gray making comments to a Sky Sports News presenter came to light. The comments appeared to cause amusement to both Gray and Keys (who was present once again).
Gray's contract was then terminated with immediate effect. Sky Sports Managing Director Barney Francis confirmed: "Andy Gray's contract has been terminated for unacceptable behaviour. After issuing a warning yesterday [Monday 24 January], we have no hesitation in taking this action after becoming aware of new information today."
This was followed by Richard Keys' resignation, after he gave an interview to Talk Sport radio stating that there were "dark forces at work" within the organisation. His comments effectively made his position untenable.
What now?
This is a story that will run and run. Gray has been a Sky Sports commentator for almost 20 years and undoubtedly earned a lucrative salary, reportedly well into seven figures. It is therefore unsurprising that he has since confirmed publicly his intention to instruct lawyers.
Gray will no doubt claim that the termination was unfair and disproportionate in the circumstances and as such Sky was in breach of contract entitling him to claim damages.
A lot will depend on how the contract deals with the issue of summary dismissal (and whether Sky has breached those terms) and, when it comes to loss, how long his contract had left to run.
Gray may also seek to claim additional compensation for damage to his reputation, as the fallout from this story may affect his future career and related earning potential. As part of any claim, Gray will inevitably seek to argue that 'laddish' behaviour" was an accepted, and endorsed, part of the culture at the television company.
He may also argue that the recordings should never have been leaked in the first place and will no doubt seek disclosure on how this happened through his lawyers.
A third strand of argument might also be that Sky had been aware of what was said to the Sky Sports News presenter for some time, yet chose to overlook it and not impose sanctions. If that is the case, this could weaken Sky's position that it did not effectively affirm, or endorse, Gray and other presenters behaving in this manner.
However Gray and his legal team choose to present the case, they will certainly attempt to deflect responsibility, or a significant part of the responsibility, back to the broadcaster. In reality, given the profile these incidents have already attracted and the various allegations that have been raised, this is a case that will inevitably be compromised behind closed doors, and will not reach the courtroom doors.
Mr Keys' situation is obviously different. He chose to resign, and in such circumstances an employee, or a contractor, would not in principle be entitled to compensation unless they succeed in showing that the way they were treated was so bad that it breached their contract giving them with no choice but to leave.
It is not inconceivable that Keys will run this argument by positioning himself as the innocent party, and argue that Sky breached the contract first, thus allowing him to leave and seek damages. In legal parlance, this is what is referred to as a repudiatory breach.
Whether such an argument has any prospect of success will, as always, depend on the facts (and he will not have helped his case with the radio interview). However, again it would be a dispute that all parties would want resolved as quickly as possible.
However Gray and/or Keys choose to frame their claims they would need to demonstrate to a court that they have actually suffered loss, but if recent press reports of lucrative jobs presenting football coverage in the Middle East are correct then their losses would be minimal making expensive court action even less likely.
Follow us on Twitter at – thesportlawyer
.
Sportingintelligence home page
.
Want to comment on this story?
The subscription and comments policies of sportingintelligence have changed. Any user can comment on any story, however, by emailing using this link and including the story topic in the subject box. Your comments will then be manually posted by an administrator.