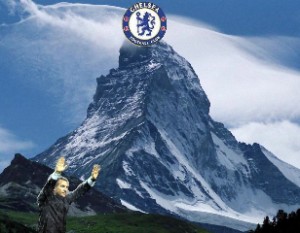 By Brian Sears 
23 September 2011
Last weekend all three promoted clubs won their games, with Swansea scoring their first Premier League goals as they beat West Brom 3-0, QPR winning 3-0 at Wolves, and Norwich notching up a 2-1 win at Bolton.
But though Swansea's manager, Brendan Rodgers (left) will surely be reaching for the stars again this weekend, when his side play at Chelsea he'll be up against a mountain of a challenge.
Swansea fans of a nervous disposition should look away now.
Chelsea have gone more than 10 years since being beaten in the Premier League, home or away, by any team who were newly promoted in the elite division in any given season.
The last time they lost to a promoted side was on 21 April 2001 when they lost 1-2 to Charlton. To their credit, Charlton were completing the double over Chelsea. Since then Chelsea have had 62 games against promoted clubs, with 53 wins and nine draws.
In the same period, Manchester United and Arsenal have experienced six defeats each against promoted clubs, with Liverpool losing four such games last season alone, to Newcastle, West Brom and Blackpool (twice).
Norwich, at home to Sunderland this weekend, and QPR, at home to Aston Villa, seem to have better statistical chances of keep their winning runs going.
In the table below are the full records of each of the 20 current Premier League teams against promoted teams during their respective stays in the Premier League.
Note that Blackburn and Wigan are not bad at bullying new boys, although Chelsea, United, Arsenal and Liverpool are best, with Manchester City and Tottenham less notable for giving newcomers a pounding.
.
Sportingintelligence home page
More on Chelsea / Swansea / Man Utd / Man City / Arsenal  / Liverpool (or search for anything else in box at top right)
.