By Brian Sears
2 December 2010
Just a week ago we were noting the high number of drawn games in the Premier League this season, and there were another four in the most recent round of matches. Now it's time to ponder the lack of clean sheets.
Up to the beginning of this season, the 14,172 sides on the pitches in Premier League history had kept 4,161 clean sheets, or 29.4 per cent of them. So far this season the 300 teams have managed 76 clean sheets – 25.3 per cent.
Maintained over the whole season, that would translate to the lowest rate ever of keeping opponents from scoring.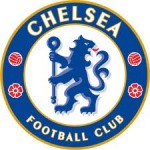 Despite Chelsea's wobbles, they have more clean sheets this season than anyone (eight, all with Petr Cech in goal), with Manchester City next (on seven, thanks to Joe Hart), then Manchester United, Sunderland and Birmingham (six each).
In seven of the 18 completed season, the share of clean sheets has been at least 30 per cent and only two seasons ago it hit the heights of 32.5 per cent. Last week-end not one the 20 sides kept a clean sheet – for the first time in Premier League history.
Tottenham and Bolton, as high as fifth and sixth in the table have got there on only a single clean sheet each. They both gained theirs back on the first day of the season with home goalless draws.
.