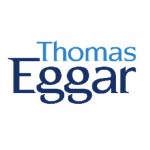 **
THE SPORTS LAWYER is actually a posse of Britain's brightest lawyers, from the Sport & Media team at UK law firm, Thomas Eggar, who will be contributing features, analysis and insight on a regular basis on the key sports law issues. In TSL's first column, Faye Bargery, corporate finance specialist, looks at Uefa's 'Fair Play' rules, while Andrew Nixon, dispute resolution expert and keen football fan, then considers the rise and rise of footballers wages
.
.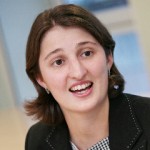 By Faye Bargery
10 June 2010
On 27 May Uefa approved the new financial fair play regulations, which are aimed at turning European football into a more responsible, and sustainable, business. The full regulations will be published shortly and the regulations themselves will be implemented over a phased period, from 2010 to 2012.
Uefa has given details of the main issues the regulations will aim to cover, being:
• Break-even requirement – clubs must not spend more than they generate over a period of time
• No overdue payments during the season – towards other clubs, employees and/or social/tax authorities
• Provision of financial information – to ensure clubs can meet their future obligations
The intention is for clubs to live within their means and to help reduce some of the pressure on growing players' salaries. There will be some flexibility, for example finances will be measured over a three year period, there is a 5 million Euro leeway and investment in stadiums and youth development isn't counted.
These measures may go some way towards avoiding the recent debt problems that have cursed many clubs, however will it really lead to fair play? Clubs with large incomes, invariably the successful clubs with large stadiums and fan bases, will still be able to spend more than those with smaller incomes. This is unlikely to stop the 'rich' clubs from buying the best players (and pay their wages) with the smaller clubs unable to compete on lesser incomes.
It seem the only way the 'smaller' clubs can catch up in the short term is by having a wealthy benefactor. The Uefa regulations will allow for benefactor investment but this will decrease over the coming years. Without that benefactor investment, it is unlikely Manchester City would have been able to purchase the players they have and been able to challenge for the top-four places this season. Under Uefa rules that may not be able to happen in a few years time and so it seems the balance of power will remain with the so-called 'big' clubs for the time being, provided they balance the books.
The Uefa regulations will mean that income is paramount in football. This could mean clubs deciding not to put charities on their football shirts, instead choosing to maximise income. It could also lead to benefactors increasing income through large sponsorship packages and Uefa may need to regulate further on this point as clubs look for loopholes. For the average fan, the biggest impact in the quest for financial fairness in football may not be in what their team can spend. It could well impact their own pockets, as clubs look to increase income by putting up ticket prices.
It seems that in trying to solve the issue of financial fairness in football Uefa may have created a host of other potential problems that will impact on the clubs, owners, players, sponsors and fans over the next few years.
.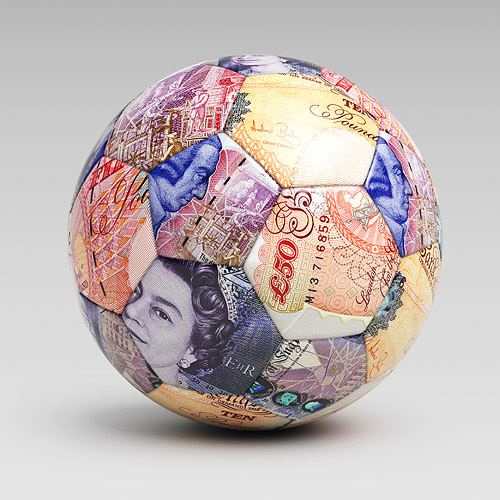 .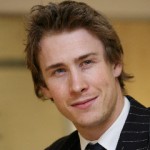 By Andrew Nixon
Football's finances – where are we now?
The business and commercial side of football is of considerable and wide ranging interest, not just for the clubs themselves, but for the various commercial entities that are directly and indirectly linked to the industry. Deloitte has recently published its annual report and it reveals a number of interesting trends.
The biggest mover has been wage inflation. For a number of years this has remained, relatively speaking, under control with wage outlays making up approximately 60 per cent of club turnover. The most recent fiscal analysis of top-flight clubs shows that this figure is now closer to 67 cent, a not inconsiderable increase in the context of the recent financial downturn. When it is considered that the most rapid wage inflation came from outside the clubs considered to be the big four (Manchester United, Liverpool, Arsenal and Chelsea) this is clearly a concern. Indeed, the percentage ratio leaps to 87 per cent when the Football League as a whole is analysed, and with the Championship alone operating at a wage to turnover ratio of 90 per cent.
When you factor the minimal or non-existent profit margins and the reduced credit facilities, these figures have lead many to believe that more clubs are likely to face administration in the future. But is this likely?
Although the ratio needs to be reduced, the football industry has shown resilience to the downturn and that is simply down to the huge popularity of the Premier League, both domestically and internationally, as a consumer and viewing product. Although revenue growth will be slower, it is still likely to increase with the new 'stepped' television deal in place. Similarly, match day attendance and ticketing revenue remains strong and although ticket prices have been frozen by some clubs, and corporate revenue is down, the balance books are relatively healthy from this perspective. Sponsorship revenue is, inevitably, also down but that has not prevented Manchester United and Liverpool securing remarkably lucrative deals with AON and Standard Chartered respectively.
There is little doubt that top-flight football in England is largely propped up by television, and indeed this goes a long way to ensuring that the gap between the big clubs and the small clubs is far less gapping than other divisions throughout Europe. The immediate concerns therefore filter further down the football league where the television revenue is not there as a buffer for wage inflation and operating losses are common place. Clubs will have to manage themselves carefully and wage – turnover ratio will need to be addressed and reduced.
The future
Predicting the economic future of football is almost impossible. This is an industry that grew at a compound rate of almost 16 per cent between the inception of the Premier League in 1992 and 2009, 10 per cent higher than the growth in the UK economy over the same period. There is nevertheless a clear desire to put in place measures to ensure clubs are properly managed. The Uefa 'break even' rules for example is generally seen to be positive step, a subject that is considered by Faye above.
The scenario that played out at Portsmouth Football club is, rightly, flagged as a warning of what can happen. Portsmouth's problems came about because the club's expenditure significantly outstripped its income and those managing the club as a business entity failed to foresee the consequences of this. Although Hull City and Crystal Palace have faced similar issues, it is to be hoped that clubs review and digest the Deloitte report and take steps at board level to address wage outlay as against revenue. This is easier said than done, because football is a highly competitive sport and winning in itself leads to revenue; however, provided the correct management is in place and wages are monitored, situations such as that experienced by Portsmouth ought to be avoidable.
.
Sportingintelligence home page for all our latest exclusives