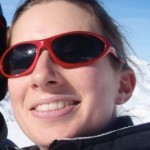 *
SARAH HAMES is a lawyer by education but swapped the bar for the piste, then PR. She knows her sport from the inside, the offside and blind side, with a portfolio stretching from the hallowed corridors of the All England Club to the expanses of the Southern Ocean…
.
.
.
.
.
By Sarah Hames
10 March 2010
What do the following have in common? The 22-year-old American teen heartthrob, Zac Efron, of High School Musical fame; a 2004 novel by the Harvard and Oxford history graduate-turned-writer, Ben Sherwood; the world of sports PR; and a solo round-the-world yacht race? More than you may think actually….
The Death and Life of Charlie St. Cloud is a book by Sherwood about a boy whose brother dies and who never gets over the loss; chained to his brother's memory, he's unable to move on with his life. Unable, that is, until he meets a girl, Tess, and gosh don't things get complicated when we girls get involved?
Turns out this plucky young lass is a yachtswoman, and not just that, but she's planning to sail around the world.  Will he follow her (and love)? Or remain resident in the graveyard where he likes to hang out?!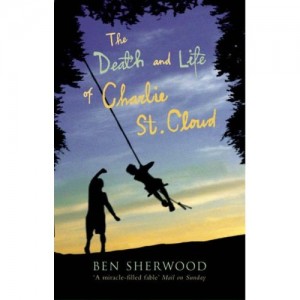 The book has been turned into a movie, due to be released later this year and young Mr Efron is playing the film's eponymous title character. So far, so Hollywood. But in all great tales there has to be a twist. Right?
Well, one rainy Tuesday afternoon not so very long ago, when the film was being made, the communications director for the round-the-world yacht race, the Velux 5 Oceans, aka the V5O, gets a call from someone at Universal Studios.
"Got a quick question for you," says the voice from Tinseltown. "Can Tess, the girlie yachty character in our film, please be 'competing' in your race?"
I think this is what we in PR – and Hollywood – call "a dream come true".
"Er, let me think about that," said the aforementioned comms director. "Can our race feature in your multi-million dollar Hollywood blockbuster, the one with a multi-million dollar A-list cast that includes Zac Efron and Kim Basinger, and is likely to be promoted worldwide with a multi-million dollar marketing budget?
"Let me think about that. Er. Yes…"
And so it is that the character Tess Carroll, played by Amanda Crew, will be sailing around the world in the V5O in the film. Of course she won't actually be competing in the race, which will be starting for real in La Rochelle, France, on 17 October, at just about the time Amanda and Zac are traipsing up red carpets here, there and everywhere at premieres for the film.
But all references to Tess's race in the film will be about this "real life" event, as in depictions of her thinking about it, reading about it, entering it . . . .
Now this is a pretty great thing to happen for the PR of the race, and I happily disclose my interest as someone who will be involved in the press team. And it's great for the race's PR because unless you work in football, almost every sport is what you might term 'a hard-sell' media-wise.
Football eats everything.
And when it's not hungry – for part of some off-seasons in non World Cup or European Championship years – then the Olympics, Wimbledon and a limited number of major events get their moments in the sun.
But a sport like sailing will probably always be considered marginal, and this is reflected when trying to bring in sponsors as well as trying to get media coverage.  Never mind the fact that thousands of people head out on the water each weekend, and most are firmly in the ABC1 category. Sponsors should love that, right?
This isn't a drum that I want to bang particularly for sailing. There are plenty of sports that are popular but rarely get a mention in mainstream media or produce household names – Lord knows, I've worked on plenty of them!
I first got involved with sailing at the end of 2007 when I did the PR for an incredible chap called Steve White who was about to set off in the Vendee Globe – like the V5O, but non-stop. I must admit I got a little hooked, and it's fair to say ocean racing does offer an extremely compelling narrative.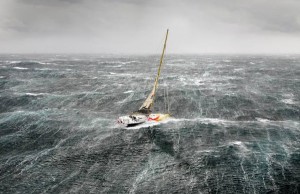 It's hard to imagine a more lonely or hostile environment, sometimes thousands of miles from land or the nearest human being for days on end.  It takes a certain sort of person to be able to do that – take on both the physical challenge of sailing some 60ft of yacht alone in all conditions, but secondly, and for me more difficult, cope with absolute solitude.
And yet this special breed of men and women who answer the call of the sea can't get enough of it, heading off over the horizon to sail alone almost as often as they can get the sponsorship to do it.
The V5O was first raced in 1982, and has been staged every four years since, with differing names depending on the title sponsor. It takes a different route each time. This time, from La Rochelle the solo sailors will head to Capetown, and after regrouping and repairing, on to Wellington, New Zealand, then Salvador in Brazil, Charleston in the US before heading back across the Atlantic to finish in La Rochelle about eight months after they start.
As press officer I'll be travelling with the race for it's duration – except I'll use the wonders of air travel to get to each destination. Things don't kick-off until later this year, but I'm sure there will be plenty of stories to tell between now and then, so watch this space.
Oh, and look out for that film with the funny name.
.
Have a look at what's on the sportingintelligence front page today