By Nick Harris
SJA Internet Sports Writer of the Year
4 May 2012
As revealed earlier this week, Sportingintelligence's Global Sports Salaries Survey 2012 has again found Barcelona to be the world's best paid sports team.
CLICK HERE to read more detail about the 278 featured teams from 14 leagues in 10 countries from seven sports, employing 7,925 first-team sportsmen earning £10bn a year between them.
This project, in association with ESPN The Magazine in America, has natural 'accounting lag' in some sports: seasons finish at different times in the calendar year. The wages we've considered include the current ongoing seasons in the NBA, NHL, MLS and MLB and the 2011-12 NFL, as well the most recently completed seasons in all the other leagues, no further back than seasons ending in summer or autumn 2011.
One significant reason for compiling our annual report is to explore the relationship between money and success in different sports.
Regular readers will know this is a recurring theme, and we will publish more in-depth league-by-league analysis in the coming weeks and months, as well as a 10-year breakdown of precisely how money has fueled on-pitch success (or not) in the English Premier League, and a special feature on the global sports tycoons who are increasingly becoming multi-sport owners of major clubs.
To illustrate how different leagues are polarised by money, or not, below are the wage distribution graphs of the 14 featured leagues.
In crude, general terms, where the distribution is flat, the league should tend towards 'fairness', because most teams get similar sorts of money.
So the flatter the line between the best paid and worst, the fairer. And the sharper the descent from left to right, the more dominant the best-paid teams are likely to be.
And on that theme, this is …
… Spanish La Liga football
.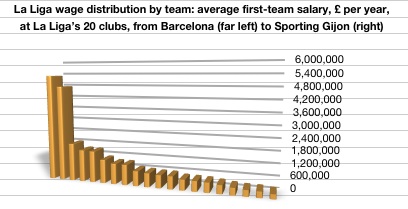 .
.
The SPL in Scotland.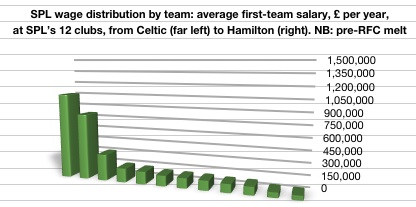 .
.
Serie A in Italy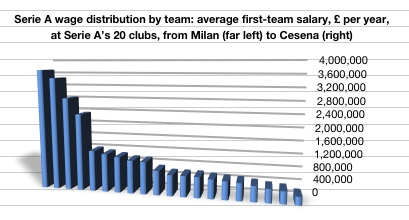 .
.
The Premier League in England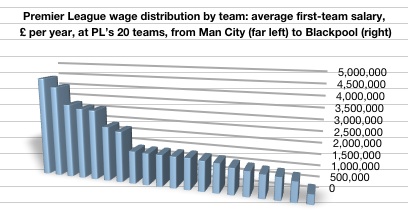 .
.
The MLS in North America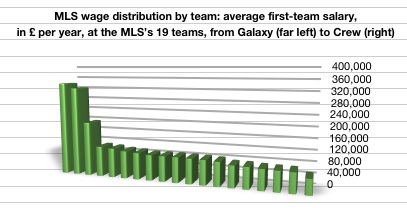 .
.
The Bundesliga in Germany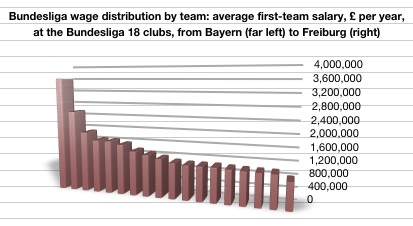 .
.
The MLB in North America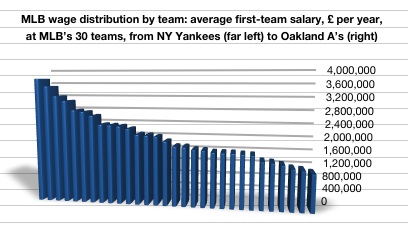 .
.
The NPB (baseball) in Japan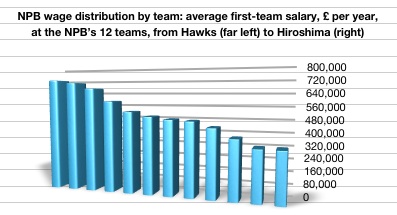 .
.
The NHL in North America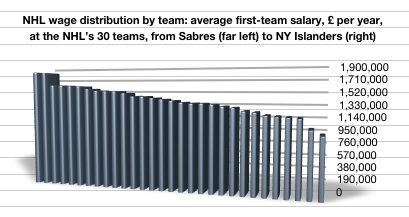 .
.
The NFL in America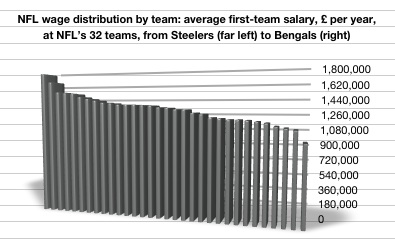 .
.
The NBA in North America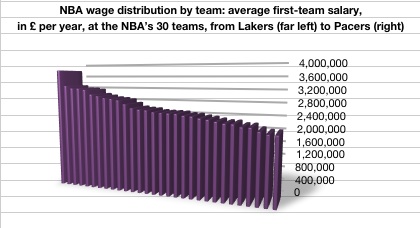 .
.
The IPL (cricket) in India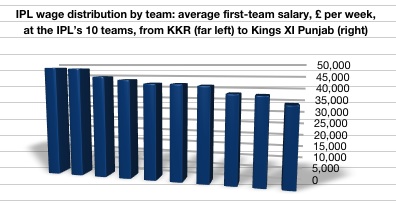 .
.
The CFL (gridiron) in Canada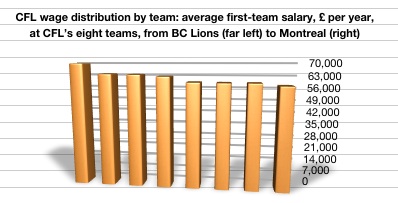 .
.
The AFL (Aussie Rules) in Australia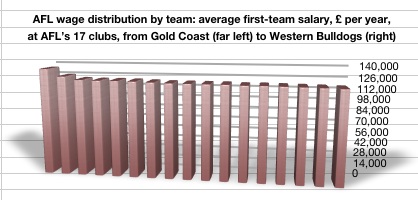 .
Follow SPORTINGINTELLIGENCE on Twitter