By Sportingintelligence
23 April 2012
The London Olympics, like any summer Games, has become as much about a rush for businesses to exploit the massive media exposure it generates as about winning medals.
Which is why companies like EDF pull stunts like the one below, dressing British cycling heroine Victoria Pendleton in wire for publicity. (Click to enlarge).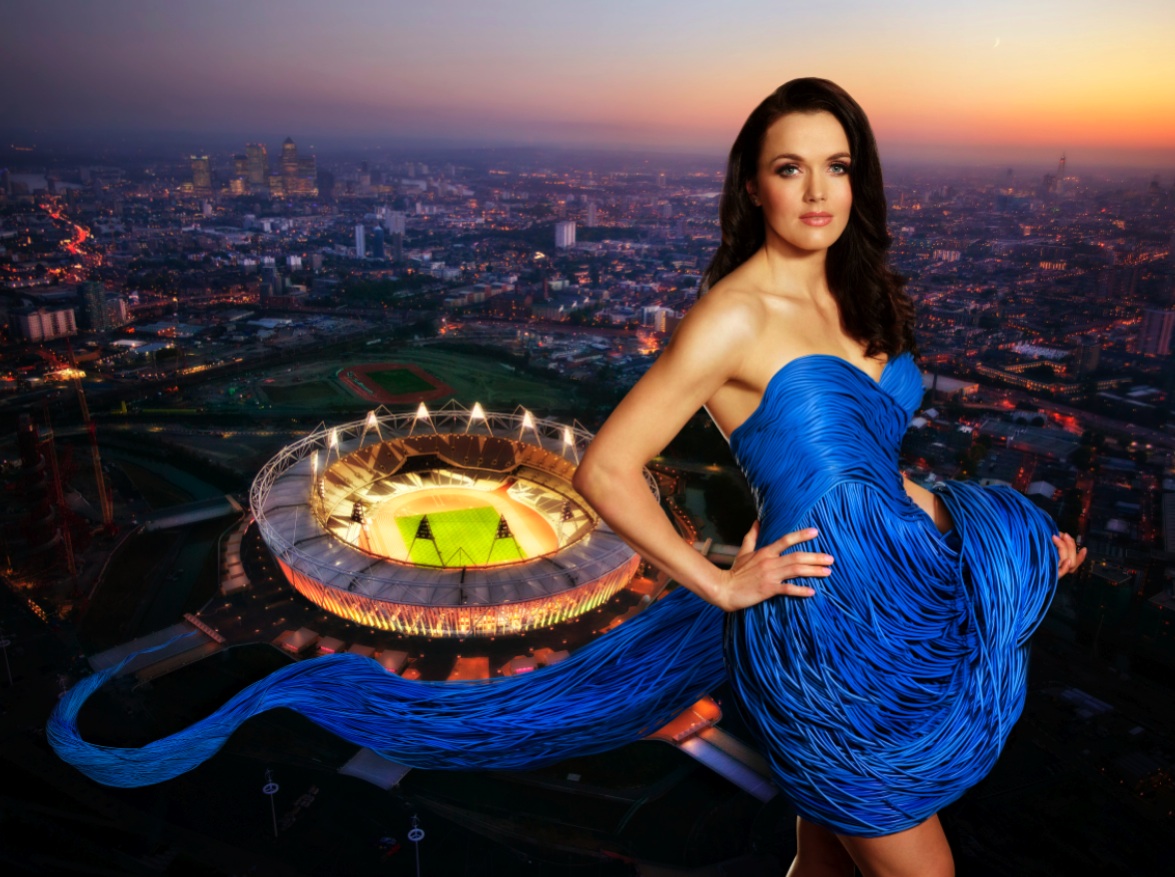 Electric Blue: Olympic cycling champion and Team EDF member Victoria Pendleton 'power dresses' for EDF Energy, the official electricity supplier of London 2012. EDF Energy has also launched a low-carbon backed tariff for consumers, Blue+Price Promise.
.
Follow SPORTINGINTELLIGENCE on Twitter
Sportingintelligence home page
.
On the same theme of firms using photogenic Olympians to cash in, Jess Ennis (click to enlarge) was on the cover the The Telegraph magazine recently (below), wearing something called a 'Leopard-print silk playsuit', costing £610 by Dolce & Gabbana. More snaps (and product placement) from that shoot can be seen on the Telegraph website here.
.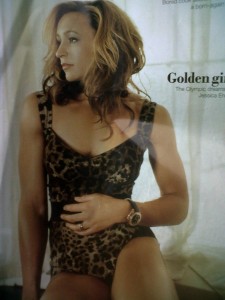 .
Braun, meanwhile, have signed up a number of British Olympians including the Team GB syncho swimmer, Jenna Randall (below, click to enlarge), who also featured in a previous Sportingintelligence article.
.