By Sportingintelligence
25 September 2011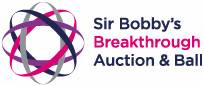 SACHIN Tendulkar, India's foremost candidate for the title of greatest batsman in the history of Test cricket, has joined the stars of the current India team and their world No1 England counterparts to sign a cricket bat that will make a unique auction to be sold in memory of Sir Bobby Robson.
The bat, signed by all the England and India stars of the summer's historic Test series between the two nations, has been donated by the ECB to the charity auction in memory of Sir Bobby.
The 'money can't buy' prize will be one of more than 100 available in an online auction between 8-23 October from a huge range of sporting and non-sporting benefactors.
Wolverhampton Wanderers have this week become the latest club to pledge VIP behind-the-scenes access to a top Premier League game as their own donation.
England's cricketers attained No1 status in the Test rankings during this summer's series, and the unique bat marks the occasion with the signatures of Strauss, Cook, Bell, Trott, Pietersen alongside those of Tendulkar, Dhoni, Dravid and their team-mates.
Mick McCarthy, the Wolves manager, said this week: 'We're delighted that we're able to do our bit for Sir Bobby. We'll be carrying a full-page advert for the auction for our home game next weekend, appropriately against Newcastle United.
'We'll give two VIP tickets to any of our games this season to the winning bidder, so the they can take their pick from Liverpool, Manchester United, Chelsea – or Stoke or Wigan if that's what they want.
'They can come and have a cup of tea with me, get their photo taken, have a meal and hospitality. We're glad to be able to help out. I played in Sir Bobby's golf day most years and he was not just a lovely guy, but as we know a brilliant success in this country and elsewhere.'
Sir Bobby died two years ago at the age of 76. The online auction, from 8-23 October, and a charity ball next month will raise funds for The Sir Bobby Foundation and Breakthrough Breast Cancer.
The auction has also been supported by HRH the Prince of Wales and Prime Minister David Cameron. Auction founder Gina Long added: 'When I started planning the auction, I could only have dreamt that I would get support from such magnificent people and great companies.
'But now that has been turned into reality, it can only help us achieve our goal of raising more than £250,000 for the Sir Bobby Robson Foundation and Suffolk Breakthrough Breast Cancer.'
Last week we reported how Jose Mourinho has donated his World Coach of the Year award from 2010 to the auction and was just the latest manager among the biggest names in the game to donate auction lots and pay tribute to the influence of Sir Bobby.
Chelsea's Andre Villas-Boas has given a donation (link here), as has Manchester United's Sir Alex Ferguson (link here) and Leicester's Sven Goran Eriksson, a former England manager, as Sir Bobby was.
For me details follow the link to the auction site, www.sirbobbysbreakthroughauction.com
Sportingintelligence is proud to be among the supporters of the auction.
Some of the sports-related lots already pledged include:
A chance to attend England national football training as a guest of Fabio Capello … A chance to play a match at Sir Bobby's old club, Ipswich Town, with two winning bid teams being trained by Robson-era stars and using the dressing rooms, executive box and boardroom … Tickets to the glitzy, star-studded PFA Player of the Year award bash next April … A rare, signed, limited-edition copy of the autobiography of Pele … one of John Motson's commentary charts from a big game … the signed Chelsea shirt, tickets and chance to meet Villas-Boas …   an England Shirt signed by the majority of the squad involved in the recent friendly with Ghana … hospitality and premier enclosure badges at Newmarket races … a pair of Centre Court tickets in the first week of Wimbledon2012 … a pair of tickets to the final of the Masters snooker at Wembley in January … a racing shirt signed by the British Touring Car Championships drivers, Gordon Shedden and Matt Neal … a framed print of the old Wembley Stadium, signed by Bobby Charlton and Sir Geoff Hurst … a day at "The Audi Driving Experience" at Silverstone, with qualified instructors flown in from Germany especially … a Liverpool shirt signed by Andy Carroll  (and match tickets).
.
A full list of 'money can't buy' lots, with more to come, can be found at www.sirbobbysbreakthroughauction.com. The auction takes place in October, online.
.