By Nick Harris
SPECIAL REPORT
3 January 2011
This is the story of an investigation into tennis integrity; of a mysterious betting coup at Wimbledon in the summer of 2009; of the protestations of innocence by Wayne Odesnik (the player who lost that match); of the different stories that Odesnik told about his physical condition on the day he lost the match in question; of the drug bust early in 2010 that saw Odesnik banned for two years; and of the whistle-blowing deal that means he is now free to return to action.
Odesnik's post-match explanation of why he lost his first-round Wimbledon match to Jurgen Melzer on Tuesday 23 June is made public in full today by sportingintelligence for the first time via a verbatim transcript.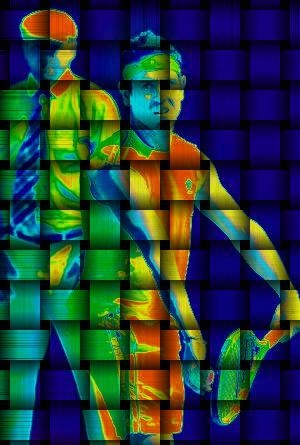 In that interview, Odesnik told me: "I'm here to play. I'm young, I've got a good future, and I would never risk anything." He also said: "I would never so anything like that [get involved in improper conduct] to jeopardise my future."
My investigation into tennis betting integrity – for The Independent – started in early 2009. After a series of tip-offs, I re-examined the circumstances surrounding the infamous match between Nikolay Davydenko and Martin Vassallo Arguello in Sopot, Poland in August 2007.
Betfair took the unprecedented step of voiding bets on that match after $7m of bets was matched, most on Arguello to win, even after Davydenko won the first set. Davydenko subsequently withdrew injured. A lengthy investigation by the tennis authorities ended without sufficient evidence to prosecute anyone for wrong-doing after that investigation was deliberately stymied.
Over the course of several months, I spoke to bookmakers, investigators, players, administrators and gamblers, past and present, to establish the extent of tennis's illegal gambling problem, what had been done to combat it, and what was planned for the future.
The 'tennis family' of the ITF, ATP and WTA had published an 'Environmental Review of Integrity in Professional Tennis' in May 2008. This fascinating 66-page document was put together by the seasoned sports integrity experts Ben Gunn and Jeff Rees (Rees now heads the Tennis Integrity Unit). The full document in PDF format can be downloaded here: Integrity in tennis
The extensive review looked at 73 matches that had seen suspicious betting in the previous five years and as Gunn and Rees wrote on page 1 of the executive summary of their review: "We have further examined 45 of those matches and there are specific concerns about each match from a betting perspective which would warrant further review. Patterns of suspected betting activity have been noted on twenty-seven accounts in two different countries and there are emerging concerns about some players which would warrant further attention. Bearing in mind these matches only relate to Betfair account holders, it is reasonable to assume that other suspect betting is taking place using other international legal and illegal betting markets. So there is no room for complacency.  All the indications are that a co-ordinated and focused Anti-Corruption Programme with an adequately resourced Integrity Unit is needed to address the integrity concerns."
The Rees-Gunn review was quite open in acknowledging the seriousness of the problem tennis faced, and the measures they felt needed to be taken, including detailing the specific personnel needed to staff a proposed Tennis Integrity Unit, with at least five employees. (The TIU has since been established without most of the recommended jobs being filled). In short, the 66-page review is fascinating and well worth a read for anyone interested in this subject.
It also informed my own investigation, and prior to Wimbledon 2009, The Independent ran a number of related articles, including 'Wimbledon on high alert over suspected match-fixing rings', and  'How tennis failed to act in vital betting test case'.
Also in the course of the investigation, I spent many weeks studying live betting patterns on tennis, and established contacts who provided tip-offs about suspicious activity.
That is how, on the morning of Tuesday 23 June 2009, it came to my attention that there was a substantial and suspicious gamble underway on Jurgen Melzer of Austria to beat the little-known Wayne Odesnik in straight sets in their first-round Wimbledon match.
This was a far from high-profile match. Typically, set betting (forecasting the exact sets score) on that level of low-interest match would attract around £10,000 in bets.
Yet of £650,000 was matched on Betfair alone before that match started (the vast majority on Melzer despite puny odds), and an astonishing £241,000 had been matched on Melzer to win by the specific scoreline 3-0 before the match started, with hundreds of thousands of more 'in play'. Melzer duly won 3-0. A more detailed contemporary report of the betting and the launch of an investigation is here.
What happened next remains curious. Misinformation about the nature of the bets entered the public domain – in good faith – via Mark Davies, a senior executive at Betfair. Davies believed a lot of the betting had happened after a TV commentator on a minor channel had mentioned Odesnik was carrying an injury, during play. In fact, massive sums had been placed on Betfair, as well as High Street bookmaking shops around London, hours before the players got anywhere near the court. Somebody, somewhere, was pretty certain that Melzer was going to win in straight sets, certain enough to place hundreds of thousands of pounds on that outcome.
When Davies told ESPN "The Integrity Unit is obliged to look at it, but if I were in [unit head] Jeff Rees' shoes, I wouldn't look at it very long", he inadvertently sent a strong message that "there's nothing wrong here, move along".
In fact Jeff Rees and his unit, as well as the Gambling Commission, looked at the case for many months. The Commission nominally stopped its own investigation in 2010, leaving it up to Rees. As the TIU never ever comments on the state of its investigations, it isn't known whether the case remains open as far as the TIU is concerned.
But back to the 23 June 2009: after leaving Wimbledon and England that day, Odesnik spoke to Willie Weinbaum of ESPN and told him, among other things: "After the match, I was asked to do press interviews in a small press room. A couple of British reporters brought up the subject. I went to the ATP and the ITF Department of Investigations and told them about it."
and
"I don't have an injury! I called a trainer after the first set when I felt a tiny something in my hamstring. He put hot cream on it during the changeover — I didn't even call an inury timeout — and it went away. The trainer waited a game and asked me and I said it was fine. It didn't affect the outcome of the match. I have no injury — I'm perfectly fine."
Those comments can still be seen in the panel 'Odesnik responds' at this ESPN link here.
When Odesnik mentions he spoke to a couple of British reporters in a small press room, he was referring to three people present in that room, myself (for The Independent), Mike Dickson of the Daily Mail, and Matt Scott of The Guardian. I still have the tape of the interview with Odesnik, and here, published for the first time, is a full verbatim transcript.
Notable is Odesnik talking about an injury that limited his movement.
Transcript of interview with Wayne Odesnik after he lost in straight sets to Jurgen Melzer at Wimbledon on 23 June 2009:
Q: Journalist questions.
A: Wayne Odesnik.
Q: Are you carrying an injury today? Did you go into the match with an injury?
A: A little bit. This is the first grass court tournament I've played this year and yesterday I had a little bit of a strain and starting today I thought I'd be fine, and as the match went on I got a little worse and worse, especially in the first set. I ran for a ball and came up and kind of tweaked it a little bit.
Q: But it wasn't anything that you thought was so bad that you thought you might not be able to play?
A: It was never a question of whether I couldn't play. But it was definitely something where I wasn't able to play to my full. Y'know, I wasn't able to use one of my strengths, my movement.
Q: Are you aware that there's been some suspicious betting activity around your match, specifically due to the . . .
A: [Interjecting] About me?
Q: The betting markets were suspended before your match started after a quarter of a million pounds was placed on Betfair alone on the three-nil score line.
A: For me to . . . ?
Q: For you to lose 3-0.
A: I have no idea, man. This is only my second time playing here. I don't know why someone would bet for me to lose, seeing that he's the favourite.
Q: Specifically on that score line, that Melzer would win 3-0.
A: I have no idea. I know he's good on grass, but . . .
Q: Would your tweak yesterday, would that have been wide knowledge, would people have perhaps known you were carrying an injury?
A: I felt fine, it was never a question about whether I was going to play. The first time I actually felt it was when I called the trainer, it was sore. The only thing I can think of is that I arrived late Saturday and only was here for one day practice really. Everyone knows that, because I played a Challenger last week. But I'm here to play. I'm young, I've got a good future, and I would never risk anything.
Q: There are obviously lots of rules about who you can associate with and everything else. There is talk about people trying to groom players. Have you ever been approached by people who might be . .  .
A: [Interjecting] Never.
Q: Have you been wearing any strapping or anything like that? Clearly something, word has got out about this [injury] in some shape or form, mistakenly or otherwise.
A: What do you mean?
Q: Were you wearing a strapping on your thigh or something like that, that would give away the fact that you had this little accident yesterday?
A: No.
Q: On a normal match, on scoreline betting, a comparable match to yours you'd expect maybe £10,000 on Betfair on the specific scoreline market. But on that one betting site alone, before the match started, there was a quarter of a million pounds on Melzer to win 3-0.
A: I don't know anything about that at all.
Q: And High Street bookmakers, like Ladbrokes and others closed the book at lunchtime, stopped taking bets because there had been so much money, millions of pounds, for Melzer to win.
A: I have no idea. I haven't heard anything about that. This is the first thing I've heard about it.
Q: So you haven't had any contact from people who look at these things?
A: I know nothing about it.
Q: So the tennis integrity people haven't spoken to you yet?
A: Nothing. This is the first I've heard of it.
Q: Can I ask one other thing? I was watching a bit of your match and there were a couple of ladies in their 50s, Americans who'd come to watch you. They said they'd bumped into you last night in Earl's Court. Were you . . .
A: [Interjecting] I had dinner.
Q: Were you in a pub last night?
A: I had dinner.
Q:  So it was just in a restaurant?
A: Yeah. At O'Neills.
Q: Could you have spoken to anybody who might have used that information in the wrong way?
A: No, I'm here with, y'know, coach, friends. Like I say, I would never so anything like that to jeopardise my future.
Q: One of the bookmakers just said it seems maybe you'd had this injury yesterday and somehow it's got out and it's just a case of . . .
A: [Interjecting] I have no idea, this is the first I'd heard of it.
Q: Is it quite shocking to hear that? You seem quite shocked.
A:  Y'know . . . I know Wimbledon . . . it's known people there can go to the coffee shops, not the coffee shops, but in England they always talk about people betting. I have no control of what people do. I'm from the States. Why would [pause] especially if someone bet on a European site [pause] I have no connection with anyone in Europe. Its' ridiculous that I would ever do something like that, out of the people that know me."
(Interview ends).
A little over six months later, Wayne Odesnik arrived in Australia with eight vials of banned Human Growth Hormone in his baggage. (More from a 2010 story on ESPN here).
In April 2010 he was banned for two years for drugs offences.
He has now had his ban cut in half for agreeing to turn whistleblower, on drugs and perhaps on gambling, although tennis being tennis, nobody official is confirming anything.
.
Nick Harris is the editor of sportingintelligence, and since November 2010, the chief sports news correspondent of the Mail on Sunday
.
Other stories on this site mentioning the Odesnik case