By John Roberts
21 August 2015                                                            REVIEW
When Usain Bolt followed up his Olympic gold medals from Beijing and London by winning the world championships 100 metres title in Moscow in 2013, fireworks filled the air as he crossed the line, accompanied by a recording of Bob Marley's "Three Little Birds", a song synonymous with Jamaica's perceived laid back lifestyle:
Don't worry 'bout a thing,
'Cause every little thing gonna be alright…
Alas, things appear to be far from all right in the world of athletics, with the recent bombshell, revealed by the Sunday Times, alleging that competitors with "abnormal" blood samples won 146 medals, including 55 golds, in long-distance events at Olympics and World Championships between 2001 and 2012.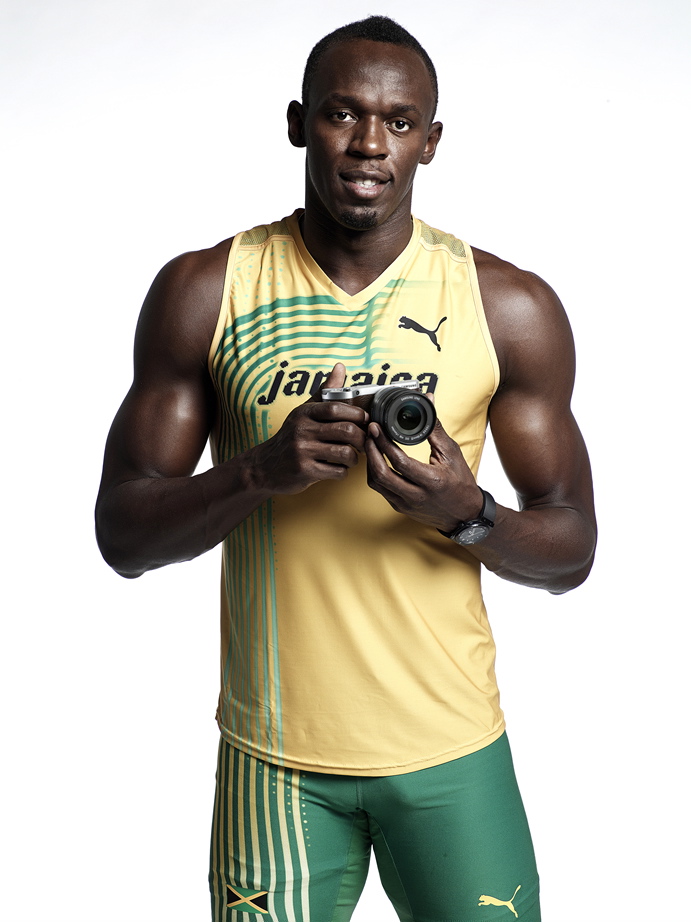 This is the turbulent backdrop as athletes return to Beijing for the world championships, with particular interest in the face-off between Bolt, who has always tested clean, and his American rival Justin Gatlin, who was banned for four years in 2008 for doping, his second drugs offence. The men's 100m will set the Bird's Nest aflutter on Saturday and Sunday.
Already, Britain's Allan Wells, 63, has defended himself against a "sickening slur" after a recent BBC investigation alleged that he was taking performance-enhancing drugs at the height of his athletics career. Wells was the last white athlete to win gold in the men's 100 metres, at the 1980 Moscow Olympics.
Mo Farah,  Britain's double Olympic distance champion, has also suffered by implication following doping allegations against his coach Alberto Salazar; Bolt's feats have been scrutinised with increasing scepticism in the wake of the positive testing of several Jamaican runners since 2012, even though the master sprinter himself has never failed a drugs test.
Nor are Farah or Bolt involved in the current blood sample scandal, which has led to suspicion that cheating in athletics is now on a par with the Tour de France. (Fifty of around 2,000 competitors in Beijing are convicted dopers, or 2.5 per cent. At the 2015 Tour de France, there were eight convicted dopers in the 198-man peleton, or 4 per cent).
During the recent Tour, Britain's Chris Froome was beset by unsubstantiated suggestions by the French media that his performance en route to winning for a second time owed something to chemists. Bradley Wiggins had to contend with similar insinuations during his Tour triumph in 2012, though, unlike Froome, he was not spat at and nor did he have urine thrown at him.
Richard Moore, an award-winning author and freelance journalist who cycled for Scotland at the 1998 Commonwealth Games, decided he was in need of a breath of fresh air after the "toxic atmosphere" he experienced while covering the 2012 Tour de France, so he went straight to the London Olympics, where he marvelled at the towering Bolt's 100 metres triumph in 9.63 seconds.
He also found the experience unsettling, reviving conflicting feelings – can we believe what we are seeing? – and raising the spectres of Ben Johnson and Lance Armstrong; all of which led to the writing of his latest book, The Bolt Supremacy: Inside Jamaica's Sprint Factory.
"The broader question that inspired this book was not: is Bolt clean? That is too loaded," Moore writes. "Rather, I wanted to find out why he is so good." Bolt considers he has already answered this himself, emphasising that he has always been outstanding, breaking sprint records throughout his progress since boyhood. "I'm just doing my part by running fast, letting the world know you can do it clean," he says.
Moore's comprehensive, compelling investigation took him deep into a culture where the ability to run fast is a national obsession, where 30,000 spectators roar on competitors at Champs, the high schools athletics finals, and where it is proposed to dope-test runners as young as ten, if only to "appease international critics".
Little faith has been expressed in the country's drug testing programme: some testers consider that they are treated akin to enemies of the state. Renee Anne Shirley, the former director of the Jamaica Anti-Doping Commission, criticised the Commission. "I've been called a Judas, a traitor, that my passport should be taken away," she says. One of the most prominent Jamaican testers, Dr Paul Wright, says he has received death threats and has also been called a pervert by male athletes because of his policy of insisting they urinate in front of him to minimise the possibility of cheating.
Moore's extensive research includes studying the methods of Jamaica's two leading coaches, Bolt's mentor Glen Mills, and his rival Stephen Francis, who saw the potential in Asafa Powell. The book also examines various theories, such as that a staple diet of yams, sweet potatoes and green bananas, might give Jamaicans an edge, or that they have inherited a "sprint gene" that gives them fast-twitch muscle fibres. Or could the answer be that Jamaican sprinters simply have better technique, greater skill and possess a work ethic that transforms competitors into champions?
"Usain Bolt," Moore writes, "occupies a curious and paradoxical position: a global star whose fame comes from a sport that is beset by scandal and faces a desperate struggle for sponsors, support and relevance … Apart from in one place: a Caribbean island with a population of less than three million."
So will the main man be able to sustain his 100 metres supremacy through a third Olympics in Rio next year? Coach Glen Mills thinks not, and predicts success for another of his protégés: "There's no way that any thirty-year-old will beat Yohan Blake in 2016."
Blake, of course, in common with Asafa Powell, and Gatlin, has a positive test for a banned substance on his c.v.
.
The Bolt Supremacy: Inside Jamaica's Sprint Factory, by Richard Moore, is published by Yellow Jersey Press (£18.99 hardback).
.
JOHN ROBERTS wrote for the Daily Express, The Guardian, the Daily Mail and The Independent, where he was the tennis correspondent for 20 years. He collaborated with Bill Shankly on the Liverpool manager's autobiography, ghosted Kevin Keegan's first book, and has written books on George Best, Manchester United's Busby Babes (The Team That Wouldn't Die) and Everton (The Official Centenary History).
.
The Team That Wouldn't Die is published in paperback by Aurum Press (£8.99)
Follow SPORTINGINTELLIGENCE on Twitter