By Nick Harris
SJA Internet Sports Writer of the Year
29 April 2012
I have been trying for much of the day, and failing, to write a proper tribute to Khalil Dale, my friend of 23 years, murdered in Pakistan.
We were at university together, shared a flat, played football (I persuaded him just the twice, he was even more rubbish than me), listened to the Stone Roses.
Some of the reports about his death have got details wrong. He wasn't from Yemen, for example. He was a Manc. Many of his friends still know him as Ken; he converted to Islam decades ago and changed his name then.
We were both at the University of London (SOAS, the School of Oriental and African Studies), on the same course.
He was a mature student, late 30s at the time. He'd already spent years in war zones and famine regions: Iran, where he'd been tortured; Ethiopia; Kenya.
We were going to save the world, Khalil and me and Zia, who was the one who called me first thing this morning and said: 'Nick, they've killed him.'
Khalil was working in Quetta in Pakistan for the International Committee of the Red Cross (ICRC) when he was taken off the street by unknown captors in January.
As soon as I heard of the kidnap, I called his mobile and left him a message, as if it might help.
I sent him another message on Facebook on the same day, 5 January. 'Khalil man, call me when you escape. Rooting for you. N'.
We all hoped we'd hear from him. We couldn't talk about him, for various reasons relating to the highly sensitive efforts to try to get him back alive.
I knew it might end badly. But I really didn't expect it to be this brutal.
Khalil knew it could be. He'd been in some hairy scrapes before; Kalashnikov-toting bandits, Somali warlords, mujahideen.
You wouldn't know if you met him that he had this inner steel. He was such a slight, gentle, compassionate, tolerant man. Unless you got him on the subject of Margaret Thatcher.
One of our football matches was in rural West Africa, in Spring 1991, during field work in outpost villages in the Gambia. (Picture, below)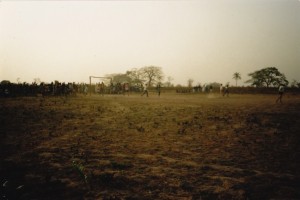 The point of the project was to assess household income and gauge how it related to quality of life. We were interviewing rural subsistence farmers. Those who had more disposable crop could afford to buy their kids notebooks and pencils, which meant they could go to school.
We were there for two weeks, got to know some of those villagers well. But the most unifying 90 minutes of the whole trip was that 25-a-side match, visitors v locals, on a massive dusty pitch with log goalposts and nothing but scrubland as far as the eye could see.
Khalil only lasted for one half, if I recall correctly. Sport wasn't his thing, although he appreciated better than any all the sociological factors that drive it; teamwork, loyalty, rivalry, tribalism.
His thing was doing what he could, on the ground, each day. Taking his per diem each day in Mogadishu and spending it on stocking a clinic. Negotiating with criminals to get aid convoys to their destinations. Nursing malnourished kids from sickness to life.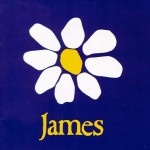 I have two enduring memories of Khalil. Graduation night, 1992, on the rooftop of the ramshackle house on Farringdon Road where I was a lodger for that summer, lying on our backs, smoking, laughing our tits off. His giggle was infectious. (Right, on the same Gambia trip)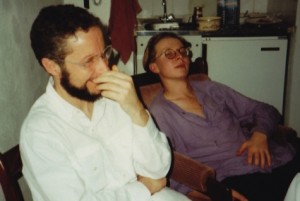 And back in the flat, Hackney, earlier that year. One of Khalil's friends had recently died. He was a bit down. For some bizarre reason Khalil actually liked listening to me play the guitar. And he absolutely loved 'Sit Down' by James, for the lyric in the final verse more than anything.
Sing it again, he'd say. Sing it again.
.
'Those who feel the breath of sadness. Sit down next to me.
'Those who find they're touched by madness. Sit down next to me.
'Those who find themselves ridiculous. Sit down next to me.
'In love, in fear, in hate, in tears.'
.
He found it inspiring.
I found him inspiring.
In tears. Oh yes.
.
Follow SPORTINGINTELLIGENCE on Twitter
Sportingintelligence home page