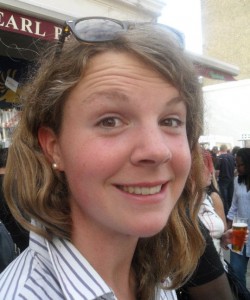 ALEXANDRA WILLIS is the former Deputy Editor of ACE Tennis Magazine, and alongside mag work and an affair with social media, has the honour of sitting in on a few tennis tournaments from time to time as part of her professional duties. If you happen to bump into her court-side, she'll probably tell you that she went to Oxford (and not just shopping).
.
.
.
.
By Alexandra Willis

25 December 2010
Gone are the days when tennis players (we're talking about you, John McEnroe) spent the Christmas break eating turkey with all the trimmings and nursing their sore limbs and tired minds after 40-odd weeks travelling around the world. Oh no. Andre Agassi boosted the off-season training trend in somewhat un-festive fashion –  running up hills on Christmas day.  The result was four Australian Open titles, twice the number he collected at any other Grand Slam. Pete Sampras on the other hand, the year-end No.1 a record six times, would look at his calendar and suddenly realise it was January.
So as it turns out, in today's tennis the off-season, or pre-season as those Stateside call it, is just as gruelling, just as hard, just as ambitious, as playing matches day in, day out. If not harder. "For the first few weeks I was falling asleep on my sofa almost as soon as I had sat down in the evening because I was so tired!" commented British No.1 Elena Baltacha during her 2011 preparations. And why? The contenders want to hit the ground running for 2011, start as they mean to go on, and that doesn't mean turning up on New Year's Day for a couple of days' practice before the tournament gets underway. It doesn't even mean getting back into the harness straight after Christmas. So intense is the competition, so demanding are the first four weeks of the year, building up to a small thing called the Australian Open, that most of them start pounding the Plexicushion almost as soon as they've stopped.
World No.1 Rafael Nadal took just six days off this year after reaching the final of London's Barclays ATP World Tour Finals before hitting the gym, track, and weight room to ensure that he, like everyone else, is bigger and better for his next assault on the game's history books. And he managed to fit in two exhibition matches with a certain Roger Federer as well, raising millions of dollars for the duo's respective foundations.
They're not the only ones. Australia's Samantha Stosur, who reached her first Grand Slam final at Roland Garros this year, has been sprinting up staircases, and kayaking, excruciating-sounding pursuits. When she's in a three-set battle on Rod Laver Arena, struggling for that extra ounce, the memory of the pain sprinting up those stairs will push her through. At least I believe that's the reasoning.
"In the first week or so when we are attempting to accumulate training volume, activities such as kayaking are fantastic for upper body strength, trunk rotation and core stability," commented Stosur's fitness trainer Narelle Sibte. "The other priority is further enhancing her explosive leg strength and footwork. There are numerous locations along Sam's home town of the Gold Coast that provide the stairs and scenery for this type of training. As the Australian summer of tennis approaches her training will become more specific to the demands of hard court tennis."
Like Stosur, the game's players are increasingly tailoring their off-season training around different sports, working on core fitness and strength, but avoiding the necessity to do it on a tennis court.  Kim Clijsters is boxing, Marion Bartoli has been playing volleyball, and Anne Keothavong is scaling indoor rock climbing walls. "The difference between boxing and tennis couldn't be smaller," says Clijsters' Coach Wim Fissette. "Similar footing, coordination of both eyes and hands, focus, it simply is all beneficial for a tennis player too."
Andy Murray is one of the foremost examples of the benefits of a meticulously planned off-season. Just a few years ago, the British No.1 was deemed 'scrawny,' and not fit enough to take on the likes of Federer and Nadal in a five-set match. The memory of him vomiting on court at the US Open is a vivid one. His response? To get stronger, fitter, and faster. Now in the midst of his fourth off-season training block, Murray is yet again spending his Christmas pushing himself to achieve a new physical peak, all with the aim of being better than the year before. Everything is accounted for, every muscle in the body, every bit of food and drink, and every hour of wake and sleep. In fact, Murray's approach has been so successful that his fitness trainer Matt Little has been charged with rolling out the same off-season mentality to all of Britain's top players, young and old.
"All tennis players, especially those at the Challenger and ITF level, are competing for most of the year, so they have little time to fit in consecutive
weeks of fitness training," says Little. "The tournament structure, the schedule means that players are constantly chasing points. But we want them to take a longer-term approach, invest in their bodies. It's a new approach in tennis, but the principle is old – look at the rugby and football pre-seasons. If they maximise their athletic potential, they will be better tennis players."
From 2010 onwards, Britain's best are being encouraged to map out 12 weeks of the year in which they prioritise fitness over tennis, in roughly one four-to-six week block, which fits into the traditional Agassi-inspired off-season, and then either three two-week blocks or two three-week blocks during the rest of the year. But, and this is the crux, although it is a generically rolled-out programme, with large groups being put through their paces in one friendly fraternity, the training is still tailored to each individual's needs. If they need to get quicker, they'll be doing sprints, if they need to get fitter, they'll be running around parks, and if they need to get stronger, the weights room will become their second home.
"We're also getting the coaches involved," explains Little. "They're videoing, motivating, and setting their own goals, all of which helps to embrace the idea that in today's game you have to maximise your physical potential, you have to be an athlete, and Andy is the perfect example." There are other things thrown into the mix besides just good old-fashioned hard work, although that of course is off-season's Everest. The players work on their nutrition, their recovery, their teamwork, and, somewhat unusually, even their paperwork. "We want to push them as close to the red line, as hard as we can without breaking them," says Little. "That's something you just can't do during the normal season. They need that extra exertion to get to the next level, and the game is forever developing. Even if you're outrageously talented, you can only get so far if you don't invest in your body."
Of course, what works for one tennis player does not necessarily work for another. Some players need more court time, some need none at all. Two-time Grand Slam champ Svetlana Kuznetsova for example, has been on court for at least two hours a day, mixing in a bit of swimming and gym for good measure. Everyone's off-season is targeted to the individual. But whatever form it takes, it's no picnic. So raise a glass to tennis players when you're enjoying your Christmas pud. They deserve it.
Sportingintelligence home page for all our latest exclusives
.
Want to comment on this story?
The subscription and comments policies of sportingintelligence have recently changed. Any user can comment on any story, however, by emailing using this link and including the story topic in the subject box. Your comments will then be manually posted by an administrator.